Outdoor Valentine's Day Lollipops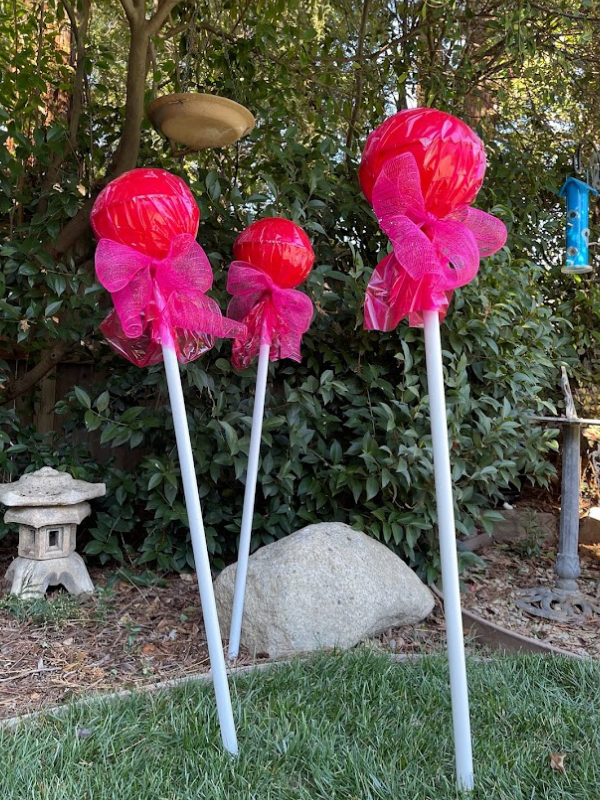 Two full-size serving or mixing bowls
E-6000 craft glue
Glue gun & glue sticks
Cellophane wrap
Twist ties
Clear Tape
Ribbon
3/4 or one-inch PVC pipe
Pipe cutter or small saw
White spray paint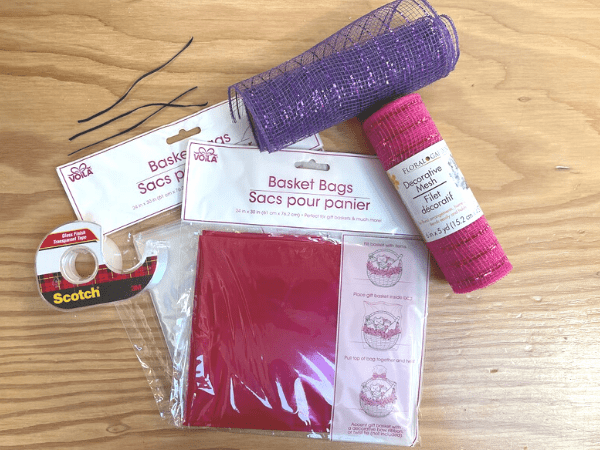 To make each lollipop, you'll need 2 bowls.  The Dollar Store is the perfect place to pick up some of your supplies.  I wanted to make 3 lollipops and purchased 6 large red serving bowls, red cellophane basket bags (cellophane wrap will work, as well),  tape, and 6″ thick mesh rolls of ribbon.   Get creative and use different colors.  Any plastic bowl with a lip to place the glue on will work.
Best of all,  I left having only spent around $12.00!
The sticks are made from a one-inch PVC pipe that I purchased at Lowes and cut into three equal lengths.  (Each stick comes in 10 feet sections)  Dollar Store long broom handles are another option.  The E600 craft glue, glue gun, glues sticks, and spray paint can be easily purchased at any craft, hardware, or online store.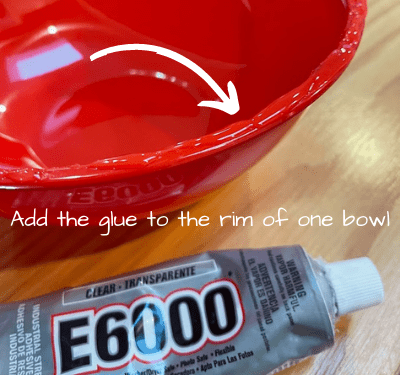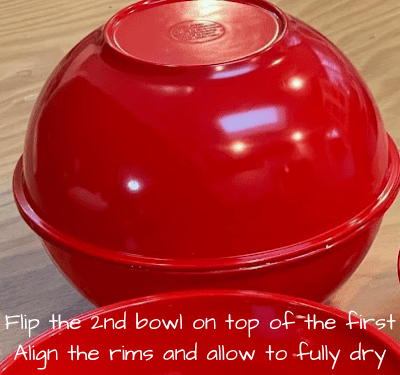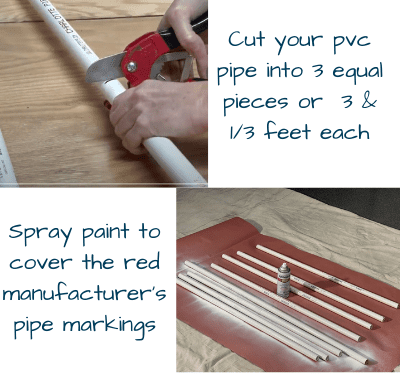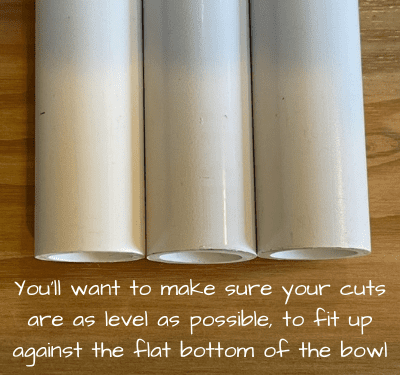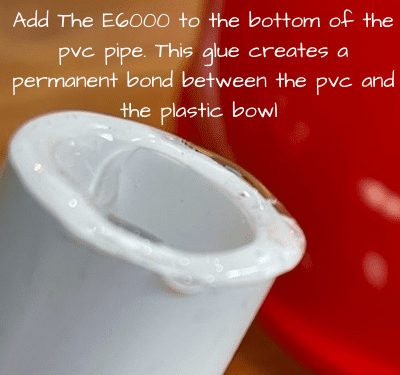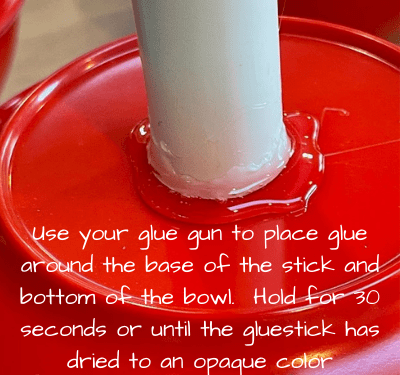 Why the two different glue steps?
The E6000 will create a permanent bond between the two plastic materials.  It's waterproof (perfect for an outdoor display) and will ensure your lollipop stick will stay put.  It has a full curing period of 72 hours to reach full bond, so in order to keep the stick in place, using the glue gun will keep the PVC pipe upright until the E6000 craft glue has fully set.
Set aside until completely dry, before adding the cellophane & bow decorations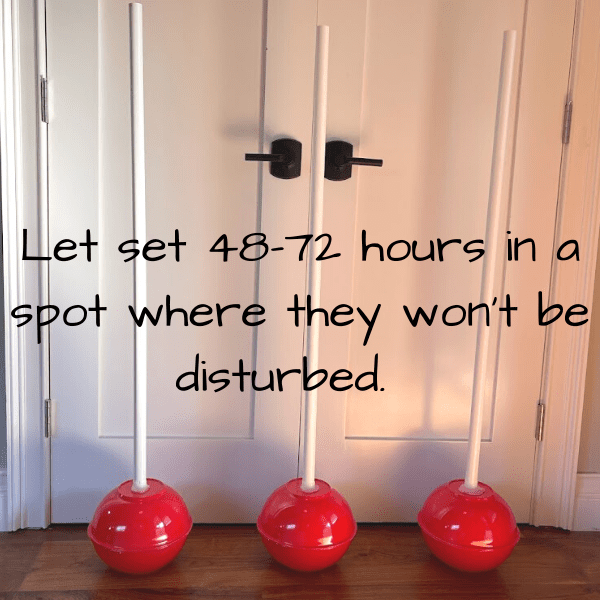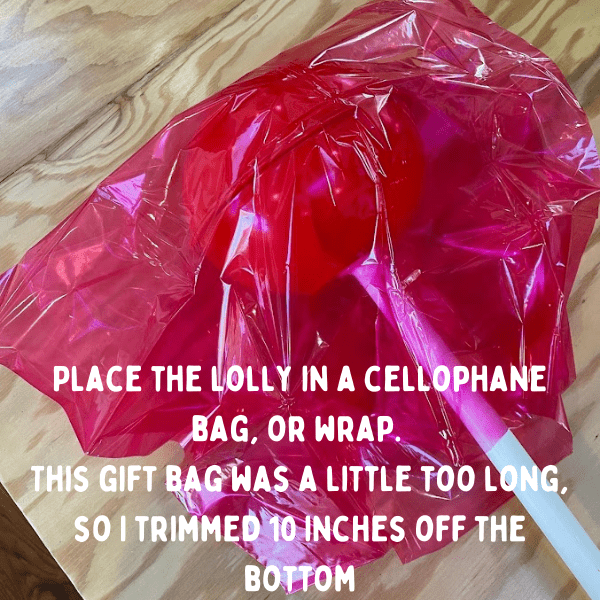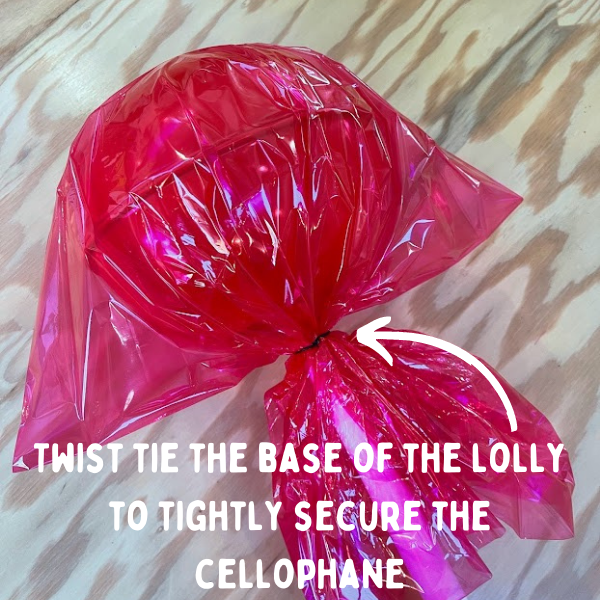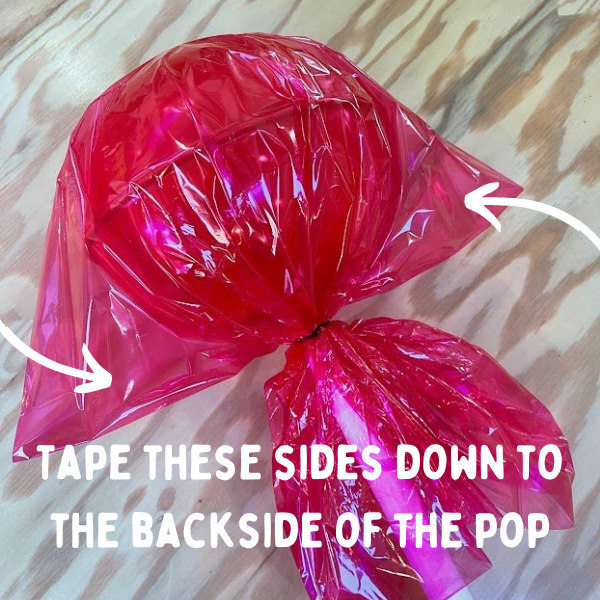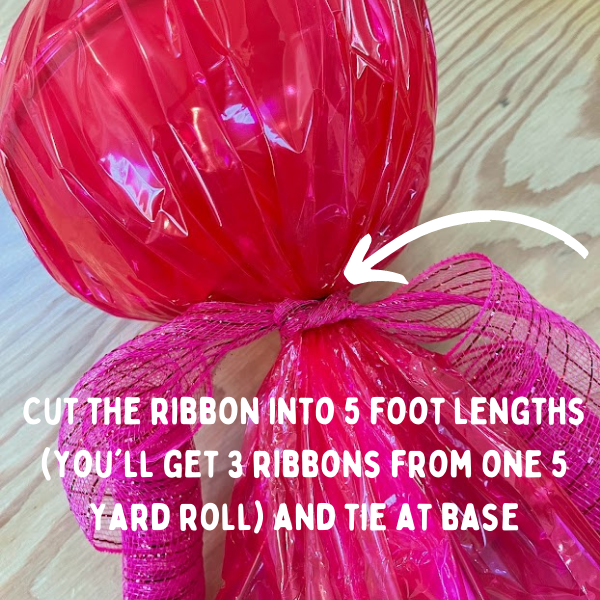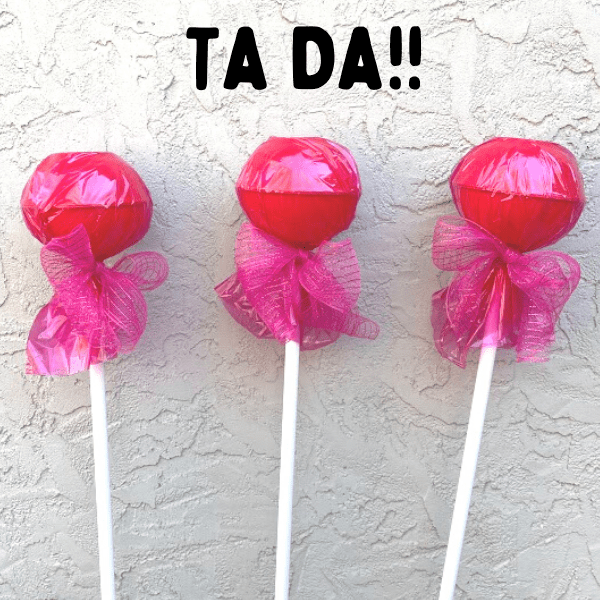 Use these lollipop props in an outdoor Valentine's display (they're waterproof!) along with the fun sweet treats below!  The buttons will take you to other tutorials on this site where you can learn to make even more candy props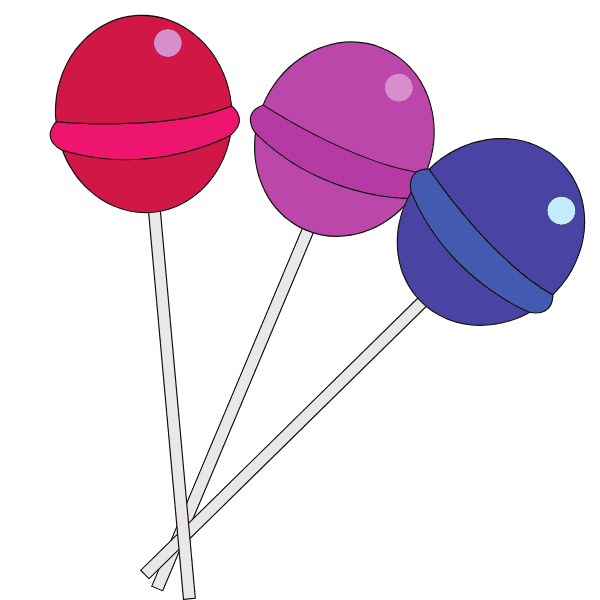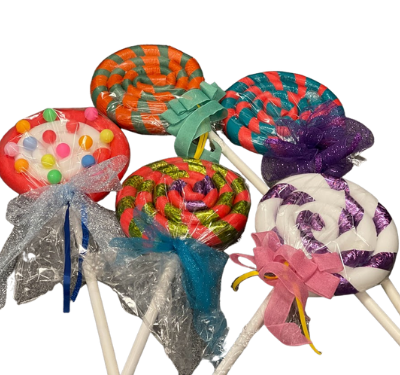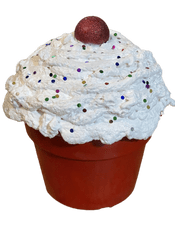 Candyland Themed Party
Charlie & the Chocolate Factory Party
Alice in Wonderland Tea Party
Baby Shower
Carnival Theme
Holidays
Classrooms
Baby or Children's rooms
Halloween Costume Prop
I originally made this Love Sign back in 2017, for my wedding.  Using a single piece of 4×8′ plywood, I traced out the letters using a pencil and a straight edge.  The curve of the letter O came from outlining the edge of a large bowl.  One of my co-workers was kind enough to cut out the letters for me at his home shop. (Thank You, Greg!)  I spray-painted them ivory and put them out on the deck for the reception.
For this Valentine's Day project, I spray-painted over the ivory with pink and added the candy props to complete the display.
Note to self: trying to find pink spraypaint in February is almost impossible.  I went to 3 hardware stores before I found one last solitary can.  It wasn't the soft petal pink I envisioned, but it happened to match the lollipop bows perfectly.  So as far as anyone knows, I did it on purpose!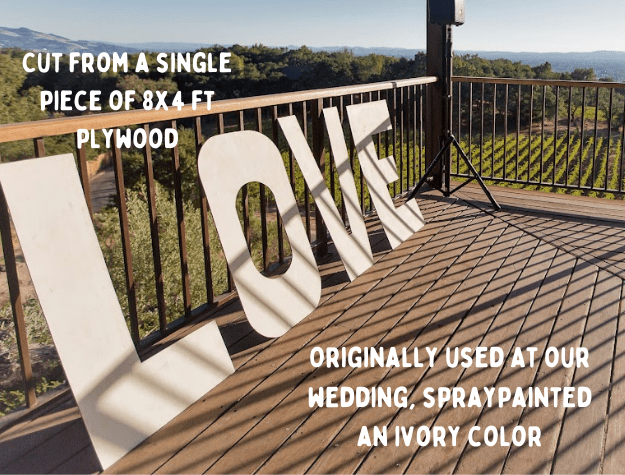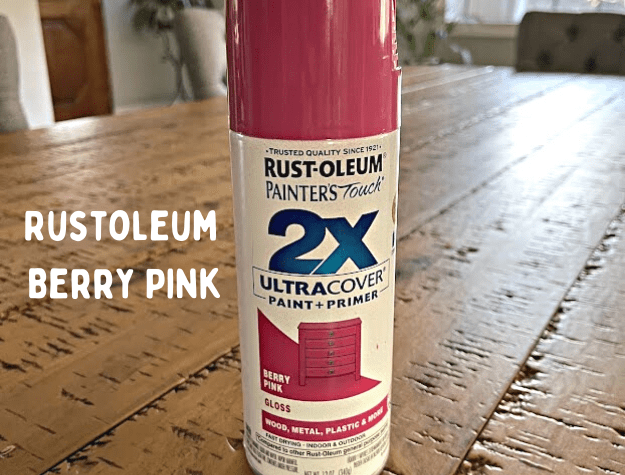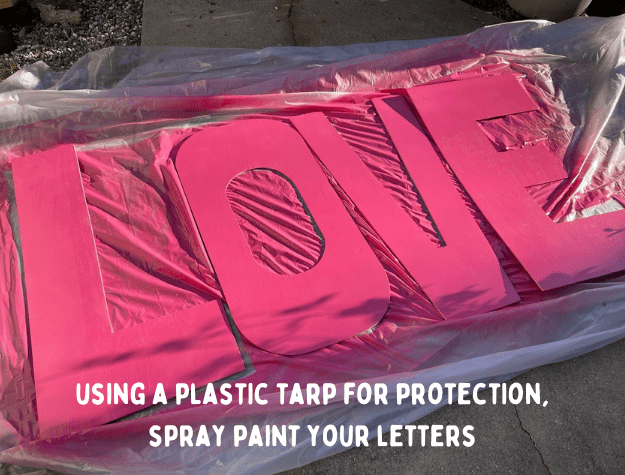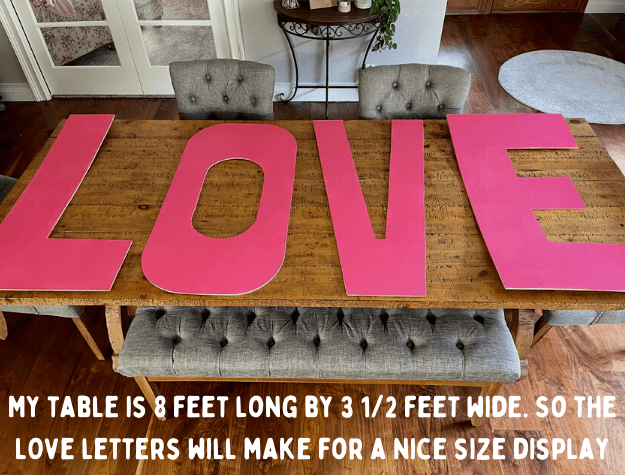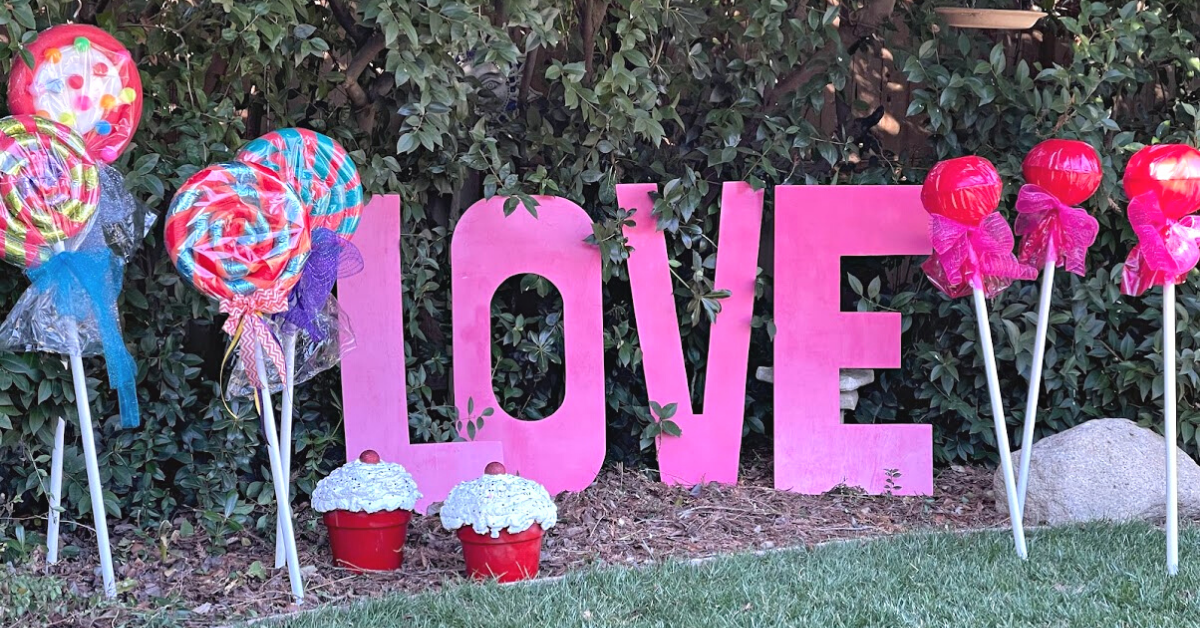 Sign up for the monthly newsletter and you'll have an inside look at more holidays, projects, recipes, and up-to-date tips and tricks to make your house a place you LOVE to come home to!
This post may contain affiliate links. Danelia Design is a participant in the Amazon Services LLC Associates Program, an affiliate advertising program designed to provide a means for sites to earn advertising fees by advertising and linking to amazon.com. For more information, please read my disclaimer here.