Thanksgiving
Kitchen Tools You Need To Own
The Basics
Every kitchen should be equipped with the basics. Standard items like cookware, casserole dishes, and spatulas.
Optional
Optional items can make your life simpler.   This includes items like an immersion blender or a kitchen torch.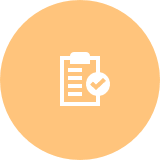 Luxuries
And then there are the expensive, I just gotta have it, kind of tools.  Like a standing mixer or a sous vide water bath cooker. Things that any home chef would love to have.
Each Kitchen Tool Has Its Place
When it comes to cooking a full Thanksgiving meal, the right kitchen tools and appliances will make all the difference. Quality and specific use is the difference between "making due" and "making magic". When it comes to a large dinner with multiple sides, salads, desserts, and gravy, it's important to know what you need before you need it. 
What is it about cooking?
I love to cook.  I'm in our kitchen every evening chopping, mixing, and creating meals.  But I don't cook for myself.  If my husband is out of town, I'll be pouring myself a bowl of raisin bran or heating up leftovers.  So, is it truly for the love of cooking itself? Or do I spend hours in the kitchen because I have a need to feed others?  What makes me happy is having friends and family sit down together to break bread and leave with a full belly. When they're happy, I'm happy. Cooking, for me, is a reason to bring people together to share and make memories. And cooking with the right tools makes everything more enjoyable. 
Cooking for a small army?
Or making a small meal for two?
If you're cooking a whole turkey with all the sides, you'll want to own all of the basics.  If this is your first big holiday meal, start with the essentials to get your dinner going.   If you rank higher in the family and have seen your fair share of large family meals, jump further down the list to the finer things in life with a few of the more costly, but luxurious kitchen purchases.
My Secret To The Perfect Bird
Now that you have the basics and before we review the optional and the luxury items, I want to share my secret for making the perfect turkey, every time.  I bow down to the turkey master, ALTON BROWN.  He not only uses all the typical culinary moves but adds science to the why and how to make the perfect bird!  And believe it or not, there is NO basting!  This episode, although only 4 minutes long, is in 2 parts. If you're interested in watching the earlier stages of turkey prep, prior to going into the oven, click here.
Optional Bits
Once you get past the basics, there are kitchen tools that are really just handy to have around for the holidays.  they may only be used a handful of times a year, but they are well worth owning.
If you're ready to shop for some fun and unnecessary items, let's get to the reviews!
Kitchen Torch
You don't know you need this until you have one! Crème brûlée, check.  Perfect lemon meringue pie, check.  Roasted peppers, you bet!  If there's a meal you normally put under the broiler, try using this instead.  It's precise, it won't heat up your kitchen, and it's kind of fun to use!
WHY I LOVE IT:
You can find a kitchen torch for as little as $10 and for as much as several hundred dollars. But since I don't need a kitchen appliance I can weld with, I chose this. The flame is impressive, so remember safety first!  The butane reading gauge will let you know if you're running low on fuel, and the safety lock and flame adjuster will prevent any unwanted flare-ups.  Don't forget to buy butane fuel, as this ships without.  
Digital Meat Thermometer
Any meat thermometer will work.  And the pop-up plastic piece that comes with the turkey will work in a pinch (it's not always accurate and part of the meat may be undercooked or it pops up too late and your bird is dry)  So if you're going to buy a thermometer, there are several advantages to a digital one over a basic instant-read thermometer. 
WHY I LOVE IT
One great reason is the easy-to-read, large, backlit display.  My middle-aged vision appreciates this feature.   It's intuitive to set, and it will sound an alarm when your temperature is reached.  It has both a stand to set next to the oven and a magnet to snap directly to.  It comes standard with a timer, in case you've loaded Alexa or SIRI up with so many dinner items, you can't keep track of which alarm is for what any longer.
Pie Pan
Why have I placed a pie pan in the "optional" category?  Well, because most people don't bake from scratch anymore, or they choose touse a disposable pie dish.  But if you're going to impress your family and have the time, here is what I recommend.
WHY I LOVE IT:
OH, look! It's another pyrex recommendation!  It also comes in a set of two.  So your aunt Edna, who hates pumpkin pie can opt-in for the apple.  Or cherry.  Or lemon meringue.  These are fairly practical as far as baking dishes go, and after the holidays they will make for a great quiche. Simple, durable, and affordable. There's almost no excuse for serving a store-bought dessert.
Immersion Blender
From taking the lumps out of your gravy to whipping up fresh cream for your pumpkin pie, you'll love owning an immersion blender.  I have two.  A KitchenAid and a Braun.  I prefer the Braun, although the KitchenAid detaches for the dishwasher.  The Braun just seems to work better for me and if it's rinsed right after use, the cleaning is easy. 
WHY I LOVE IT
The specially designed blade area limits the amount of splattering that can occur.  A very welcome and thought-out feature when you have this blending in a hot pot of soup.   This set comes with a whisk attachment and a tall perfectly-sized blender cup.  I've had my Braun for at least 20 years and it's never failed.  What better endorsement is there than that?
Unpopular Opinion (Maybe)
Cast Iron is King!
True, there is a learning curve, and it needs to be seasoned,  and there's a tad bit more maintenance with cast iron than with other cookware options. But for me, it is my number one choice!  True, it's heavy, but when properly maintained, it will give you a non-stick surface (yes, you can easily fry an egg in one) and cast iron will last you a lifetime.  OH, and talk about the best possible sear on your steak!  From stove top to oven, a cast iron pan or dutch oven is well worth any extra time it takes to make sure it lasts forever. Also, you get to call it a skillet, which just sounds so old-timey to me that I want to bake bread and churn my own butter! If you're not familiar with cast iron, start small with one skillet, season it well, and you may find in a short amount of time, it become your favorite cooking tool.
Recipes & Such
Keep an eye out for new blogs every month!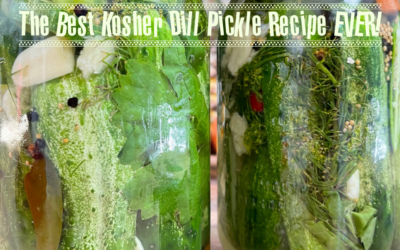 The best, crisp, garlicky, amazing Lacto-Fermented, full of probiotics refrigerator, dill pickle recipe out there! No canning skills necessary & anyone can make them. Ready in 3 days!
Here are a handful of refreshing non alcoholic citrus and herb mocktails. Fun summer drinks that everyone can enjoy!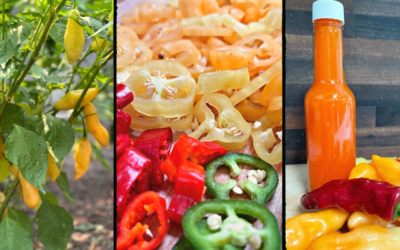 How to make your own healthy fermented hot sauce for the best hot wings around! Another recipe for the abundance of peppers in your garden.
This post may contain affiliate links. Danelia Design is a participant in the Amazon Services LLC Associates Program, an affiliate advertising program designed to provide a means for sites to earn advertising fees by advertising and linking to amazon.com. For more information, please read my disclaimer here.