Spring is here!
I've never put Easter as high on the list of holidays like Christmas, or even Halloween.  For me, Easter is similar to  Thanksgiving.  Family comes to visit, we share memories, and we sit down for a big meal.  The decorations are short-lived, unlike the month of December's decorating craze.  I want quick and easy Easter decorating ideas. Because honestly,  I'd rather put my effort into cooking the perfect ham and choosing the best juice for the mimosa bar.
Easter was much more fun when my daughter was young.  The build-up to the holiday, the festive frilly Easter dresses, the basket, and the big moment of the egg hunt.  One can't help but get caught up in the fantasy when having an excited little one in the house.
Now that my husband and I are empty nesters and are still a few years away from the grandparent thing, my home isn't necessarily covered in stuffed bunny rabbits, but I still want hints of the spring holiday scattered about that can be set up with little time and easily stored away for next year.
Make it Simple
Remember that every Easter ad that pops us with an incredible easter table to drool over, started with a team of professional photographers, a studio, and an endless amount of money to sell their product.   Simple is perfectly fine, so cut yourself a little slack. Choose to make your home something that your family and friends can enjoy.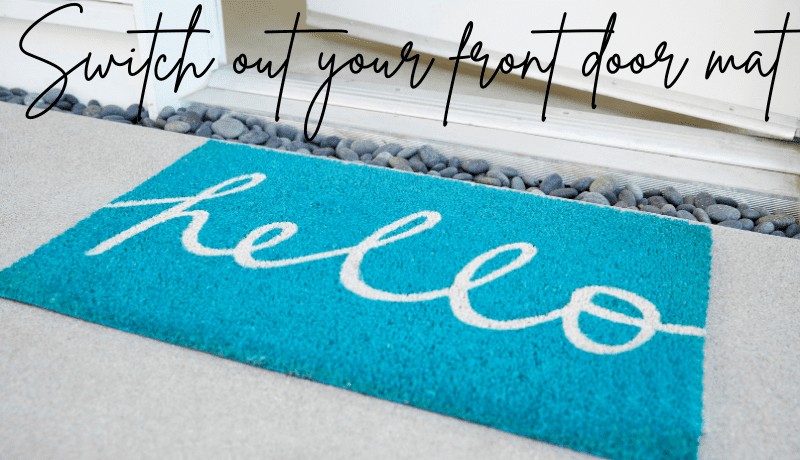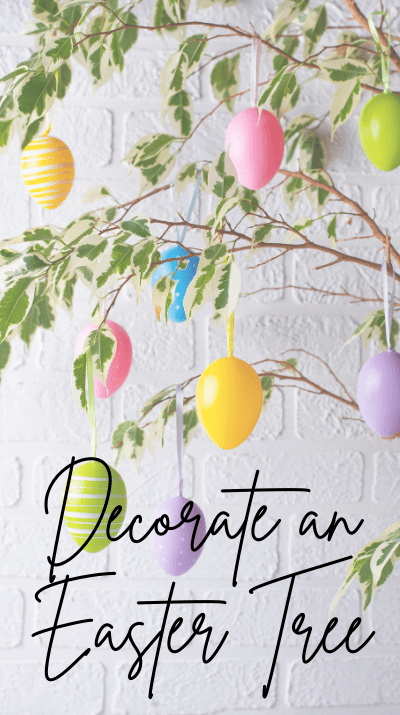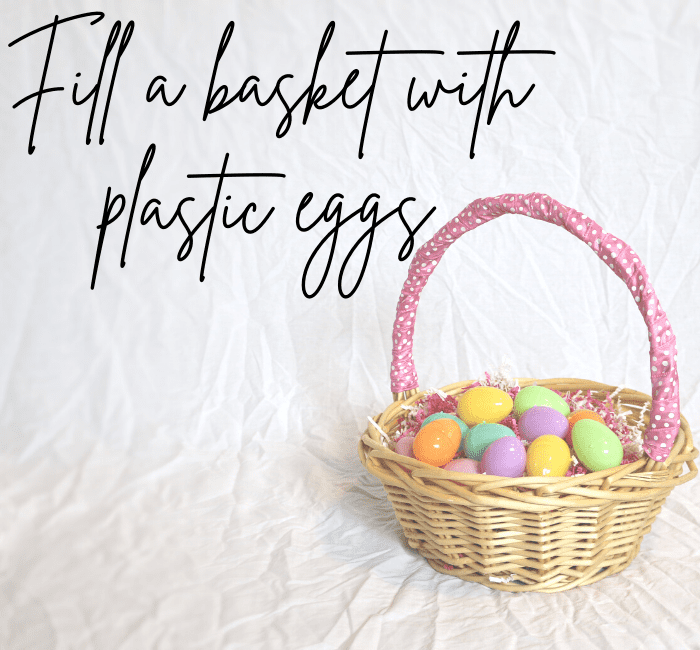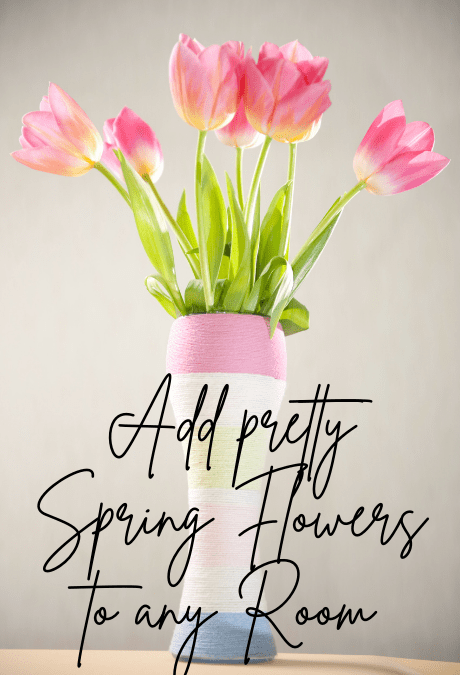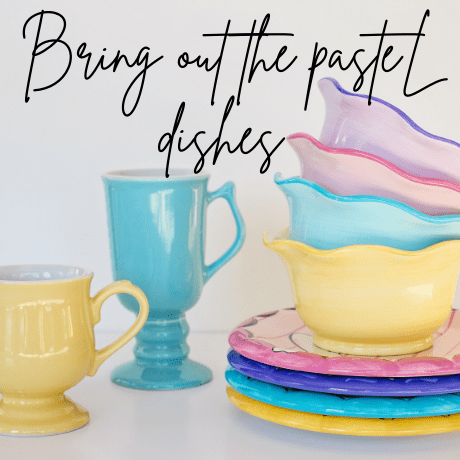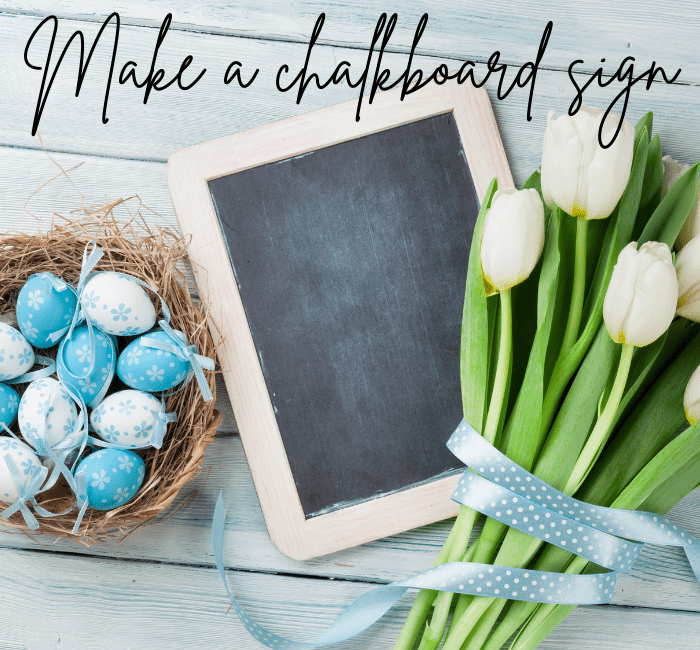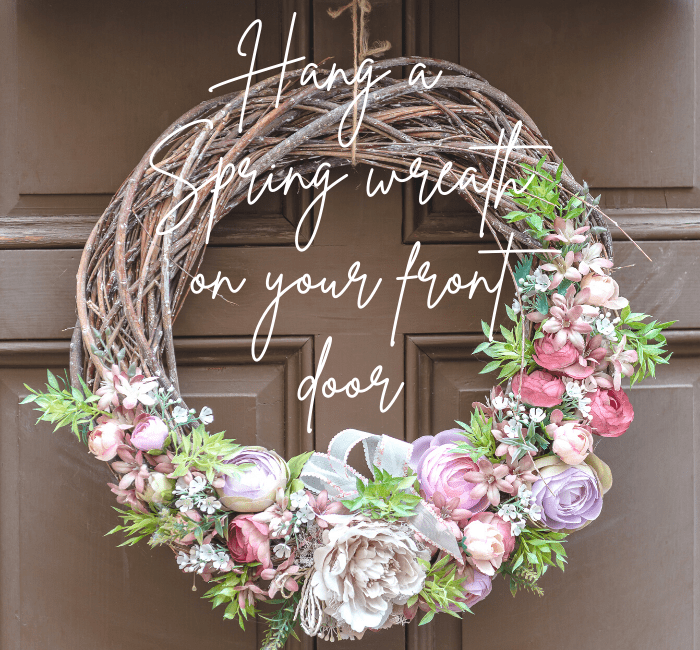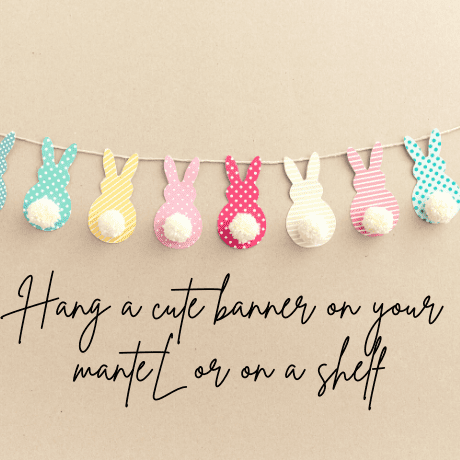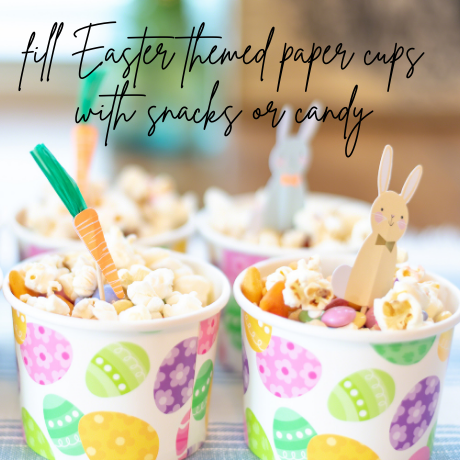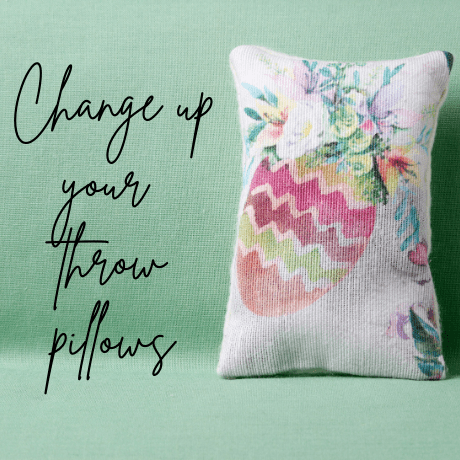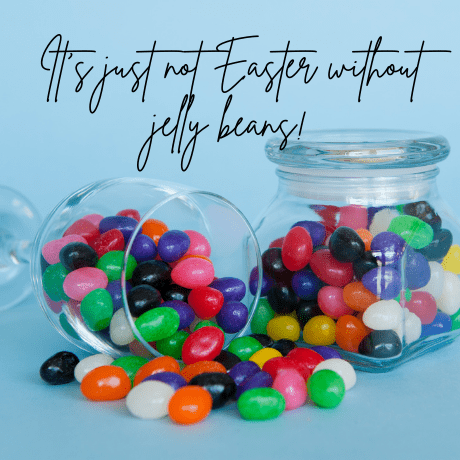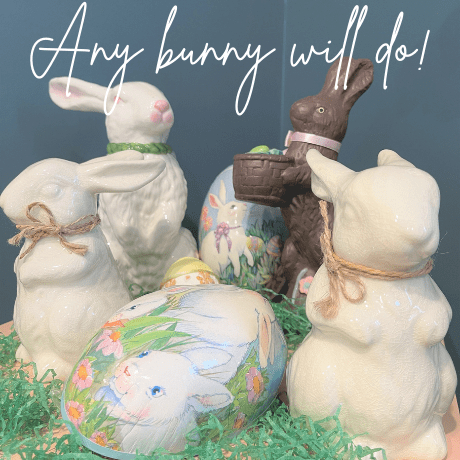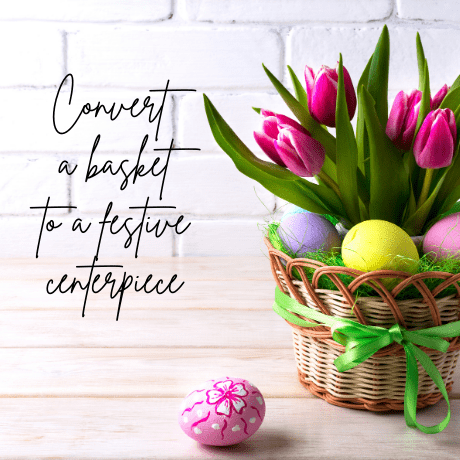 Spring Flora
By planning ahead, you can plant fall bulbs in November (planting zone 9) for a beautiful bloom of spring color that will pop their colorful pastel heads out sometime in March.  Think pink, white, and yellow tulips adorning the front walkway.  Bright yellow and pale pink daffodils. Create a natural Easter vibe that the neighbors and anyone walking by can enjoy.
By adding a Spring wreath to the front door and switching out the welcome mat, the outdoor mood is now set.  Easter Curb Appeal, check!
Quick Decorating Tip
Pulling off your show-stopping Easter vision doesn't have to be difficult. Keeping your Easter items in a plastic storage tub will protect them for years and years.  Adding one or two new items each year keeps the expense down and your collection growing.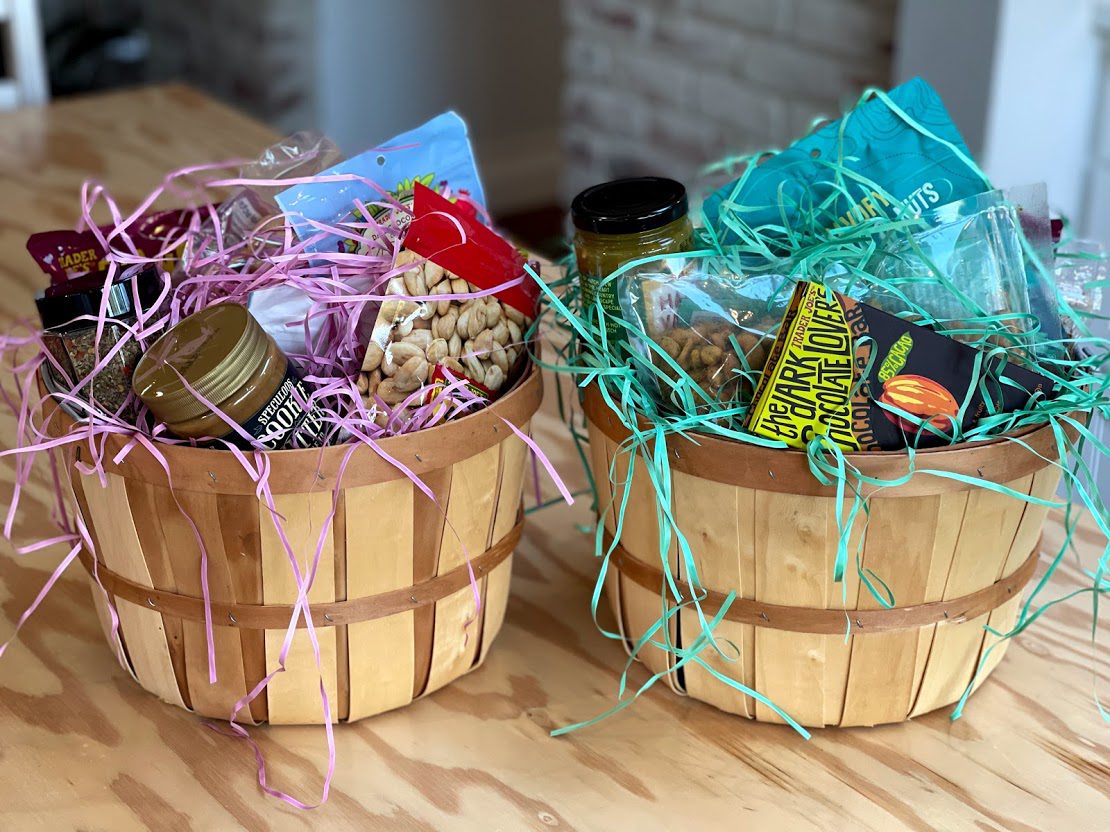 Even with grown kids, you can have fun
As a parent, I always loved making an Easter basket for my daughter.  The small trinkets and candy surprises waiting inside each plastic egg, small treasures, and squeals of delights from the kids during an Easter egg hunt brought me so much joy.  Although she's an adult now, I've never stopped the tradition.   I enjoy doing it as much as she enjoys receiving it.  I've been doing the adult basket for her and her fiance since they were dating back in high school. Filled with the requisite candy, toothbrush, and socks.  Sometimes, it's been makeup, hair products, or candles.  When they both turned 21, the basket was filled with mini-bar bottles of booze and mixers.  (come on…of course it was!)  This year was a trip to Trader Joe's for all the amazing snack things TJ's has to offer.  They're now both set for plenty of Netflix or Disney+ kind of nights.
Age is just a number. Bring back family traditions like baskets, Easter movies,  coloring, and hiding eggs ~ and remember what it's like to be a kid again!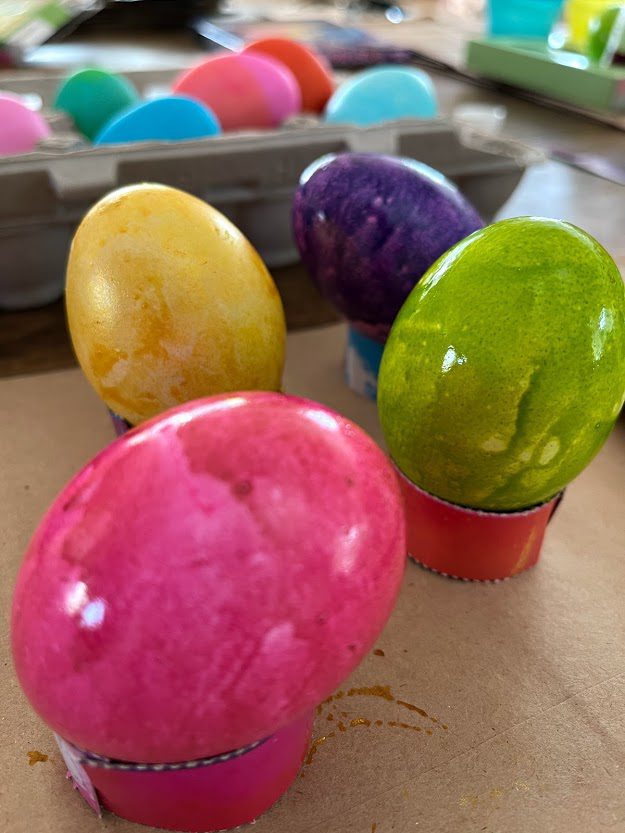 Go with a simple approach to decorating for the holidays.  Take inspiration from Pinterest and Instagram, and add your own personal twist.  It's hard to meet Social Media expectations for that "just right- perfect" picture every time. So don't stress it too much.   Relax, have fun, get creative and then go pour yourself a mimosa. You deserve it!

This post may contain affiliate links. Danelia Design is a participant in the Amazon Services LLC Associates Program, an affiliate advertising program designed to provide a means for sites to earn advertising fees by advertising and linking to amazon.com. For more information, please read my disclaimer here.