2-Minute Crafts – DIY Fall Door Wreath
This is seriously the quickest and easiest way to design a beautiful Fall wreath.  With only a few items and a couple of minutes, you'll have a welcoming wreath hanging on your door in no-time flat!
"
It's the first day of autumn! A time of hot chocolatey mornings, and toasty marshmallow evenings, and, best of all, leaping into leaves!

"

-Winnie The Pooh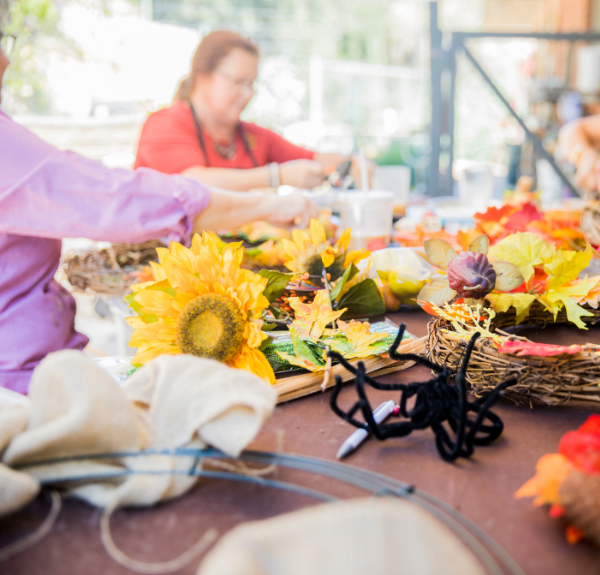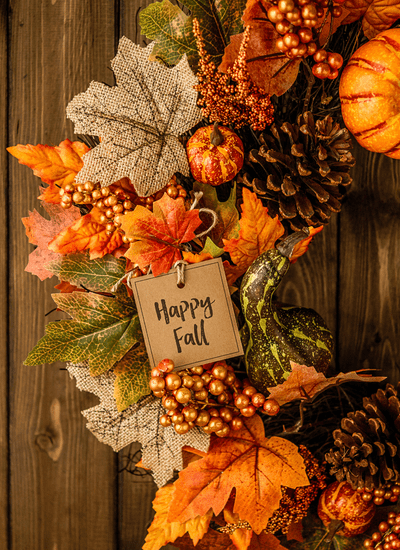 First, let me start by saying that this is a no-glue, no-cut, no-effort project.  But that doesn't mean it isn't creative, beautiful, or impressive.  Not every project has to be time-consuming or complicated.  Let's count the wins when we can!  And save the struggle for more important things.
Wreath Trivia
History dates the wreath as far back as the 8th century! The wreath is an ancient symbol of power, wealth, eternity, victory, and good luck.
Find the best selections in August, September, and October. With a quick trip to the dollar store, the fabric store, or your local craft store, you'll find everything you need to complete your wreath.
Two minutes of your time is all you'll need to put it together.
You can decide to get out your glue gun and take your time to perfectly place each leaf, flower, and pumpkin.
But if you're short on time, or simply want to knock out a quick Fall Craft Project – THIS is the one for you!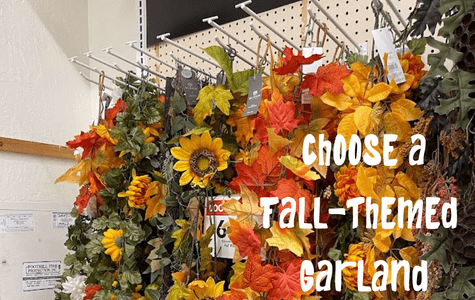 WHAT YOU'LL NEED
(1) 6 foot strand of garland
(1)  10″ to 16″ grapevine wreath (for a larger wreath, you'll need two strands of garland)
3-4 Fall-themed floral picks or sprays.  Look for leaves, sunflowers, pumpkins, gourds, pinecones, forest creatures, scarecrows, hay straw, fruit, corn, etc.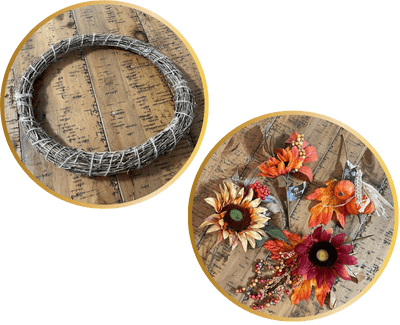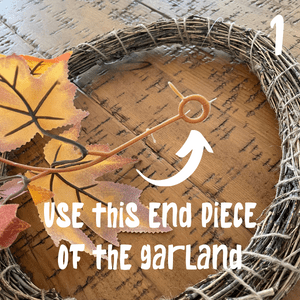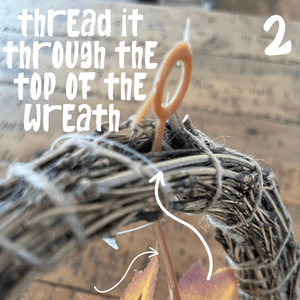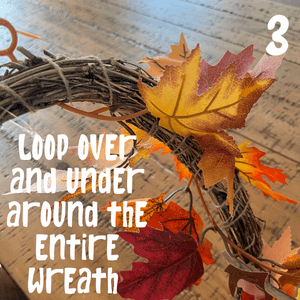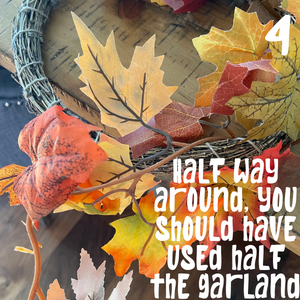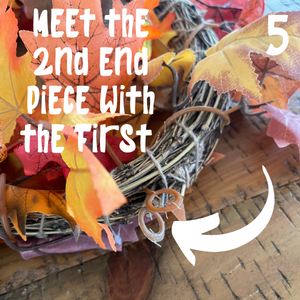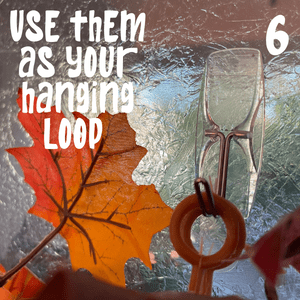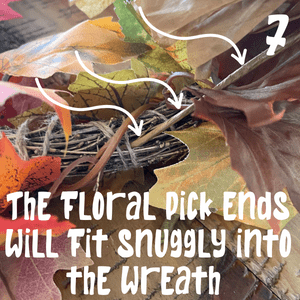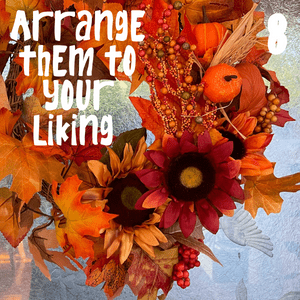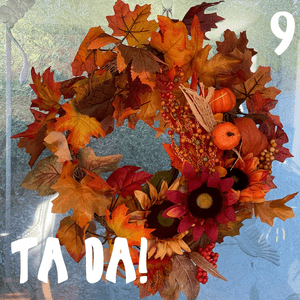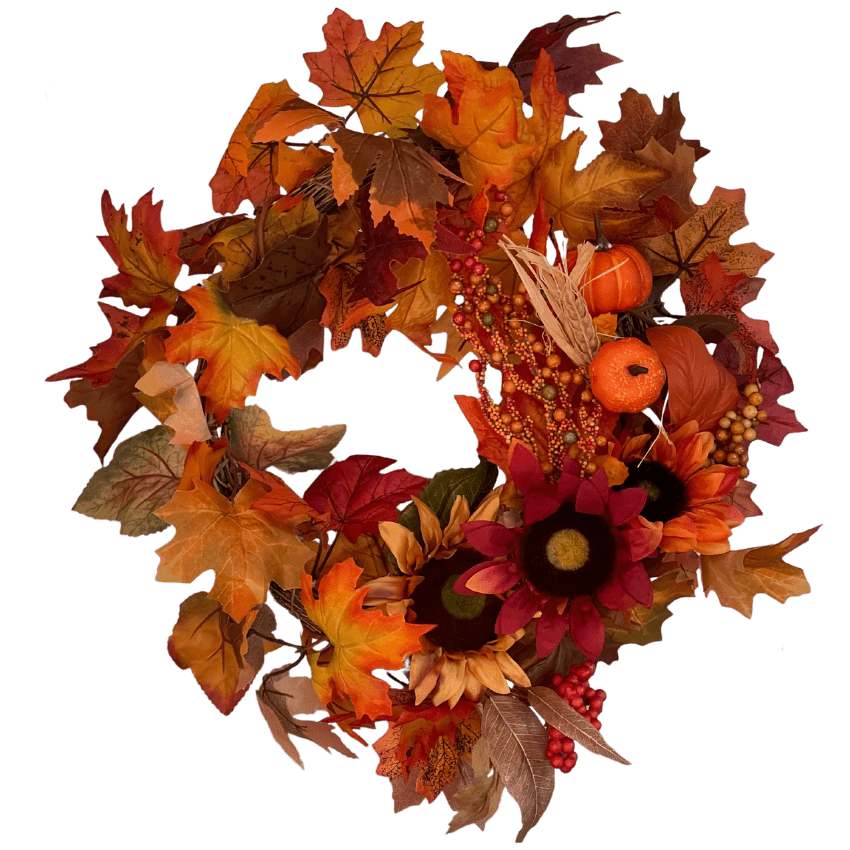 This post may contain affiliate links. Danelia Design is a participant in the Amazon Services LLC Associates Program, an affiliate advertising program designed to provide a means for sites to earn advertising fees by advertising and linking to amazon.com. For more information, please read my disclaimer here.