Freshen up your home as the cold temperatures fade into our memories and the bright and cheerful weather takes its place.
Let the Sunshine and Fresh Air Inside!
Clean and open the windows & blinds
Swap out your bedding for lighter fabrics
Burn fresh, fruity, and clean scented candles
Dust & vacuum carpet & rugs or have them steam-cleaned
Add a vase of fresh flowers (Yes! You Can Design A Professional Bouquet Yourself!)
White is a crisp clean color palette for beds & baths
Hang a gallery wall of various mirrors to reflect the natural sunlight throughout your room
Declutter & Donate (clean out those closets & cupboards and give away what you no longer need)
Use bright and cheerful pastel color accents – pillows, cotton throws, tablecloths or runners, dishware, or statement accent pieces
Spritz your home with citrus essential oils or misters
Buy a new doormat
Plant annuals & summer bulbs now for the best blooms all summer
Repot indoor plants
Clean off patios & decks & refresh any worn cushions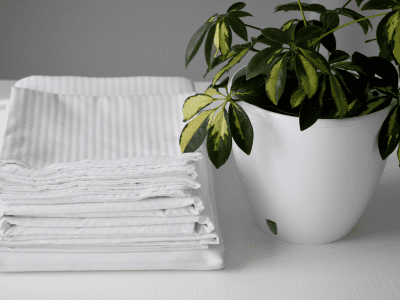 Home & Living
White is always the perfect go-to for a fresh and crisp environment.  Giving your space a clean palette for an ideal start to the season.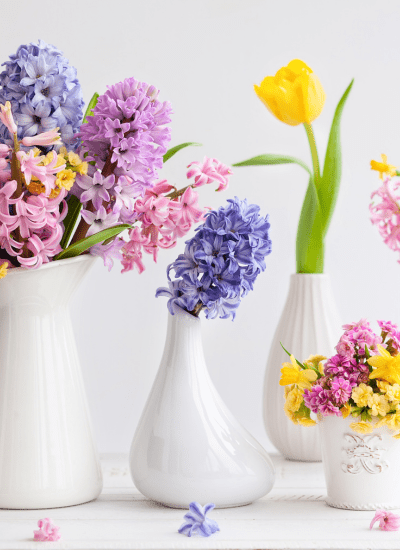 Custom Bouquets
Spring is such a great time to bring in beautiful tulips, iris, or daffodils.  Making your own arrangements can be as easy as a trip to the grocery store.  (Trader Joe's always has great prices on seasonal flowers)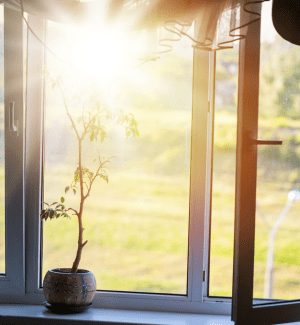 Fresh Air
Open up your windows and let that fresh air and sunshine in!  The smell of spring can't be beat after a long cooped up and stuffy winter.   Quality air flow and good lighting in your home are the basics of good feng shui to invigorate your soul.
Grab your glue gun and make yourself a cup of herbal tea while you watch these Christopher Hiedeman DIY videos below: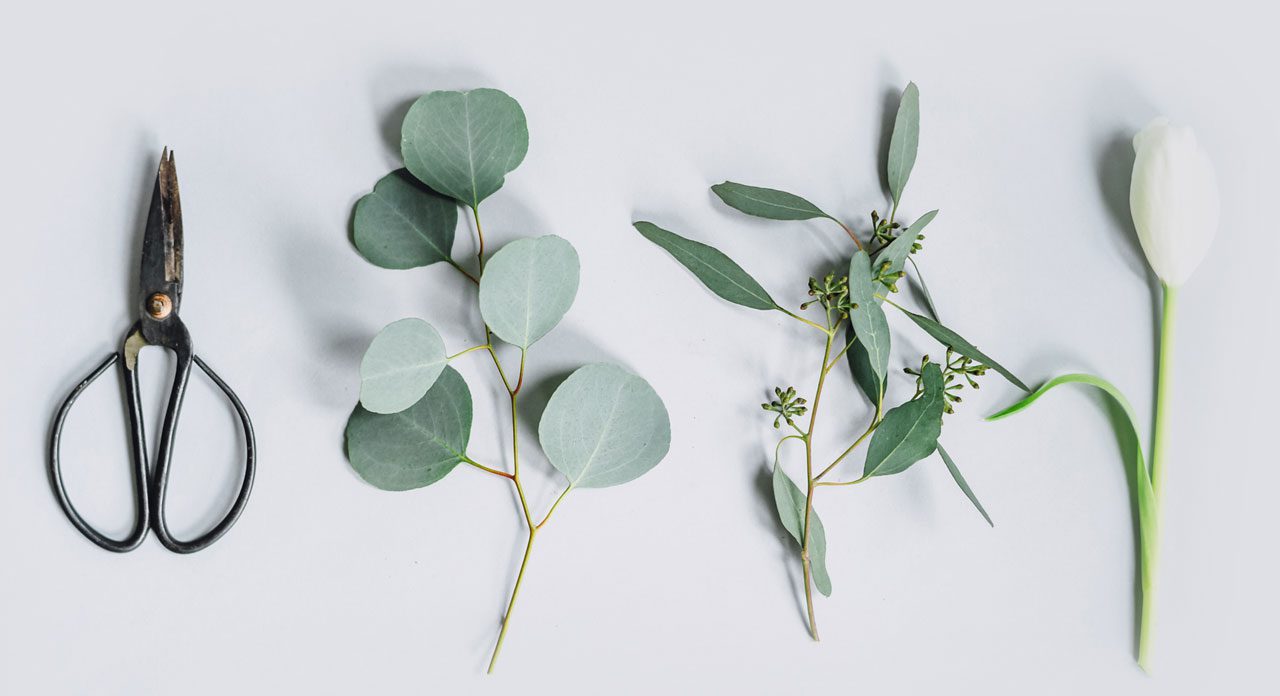 Bringing Springtime vibes into your house is more than just for the sake of home decor.  It's more than just because the seasons are changing.   It's more than just a cheerful look.
Spring is about the restorative push that Mother Nature is giving you after a season of cold and sheltering indoors.  It's about listening to the birds chirping, the feel of the sun on your skin, and including yourself in nature's rebirth.
This is your moment to follow nature's direction with a crisp clean beginning and a cheerful easy breezy vibe to align your spirit and brighten your mood. Begin your home and garden adventure with anything that makes you happy and brings you joy.   Have fun and love where you live!
This post may contain affiliate links. Danelia Design is a participant in the Amazon Services LLC Associates Program, an affiliate advertising program designed to provide a means for sites to earn advertising fees by advertising and linking to amazon.com. For more information, please read my disclaimer here.