Easy Easter Entertaining
How to make the day easy-breezy simple
Making Easter entertaining easy and throwing a fun brunch event takes a little bit of effort, as does planning any party.  But because you're working with a THEME, half the battle is already over.
The Theme is SPRING!  Think light, think floral, think color!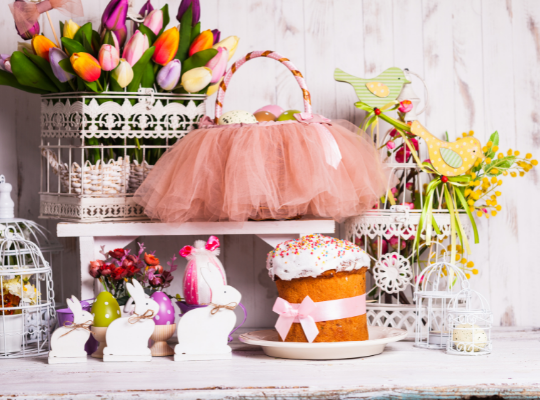 Decorating
Anything Spring related will work for Easter.  Pastels, Spring tulips & daffodils, bunnies, chicks, baskets, & colored eggs.  Buy premade decor or make your own. Spring welcome signs, wreaths, vintage lace, birds nests, throw pillows, & Easter trees to decorate. Do up your fireplace mantel, decorate your front entrance, bring in bouquets of fresh flowers.  Target carries reasonably priced decorations that you can reuse each year. Click here for more Easter decorating ideas.
Brunch
Brunch can be anything from scrambled eggs to a fancy Baked Alaska.   You don't have to go to extremes.   A simple buffet of eggs, store-bought croissants, toaster waffles, and ham will keep your family fed and keep you from all the stress of a huge production. But if you strive to pull off the perfect Martha Stewart meal, ask your guests to contribute, to give you time to focus on your culinary specialties.  And you can never go wrong with a classic Quiche Lorraine.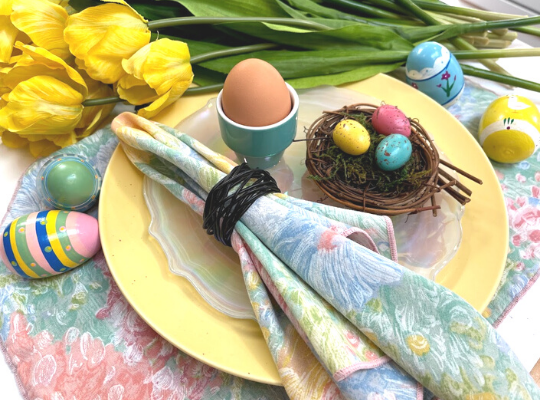 Table
No matter how many guests you'll be entertaining, you'll want to set an impressive table.  A centerpiece of fresh tulips.  Pastel-colored dishware and linens.  Personalized place cards.  Spring or farmhouse-themed table runner.  Cute Easter printed party supplies of melamine or paper.  Floral patterns.  Mismatched vintage china. (think tea party items)  Crystal bowls and glassware. Napkin rings, or learn some clever folding techniques.  Topiaries of moss. Antique-looking candle holders.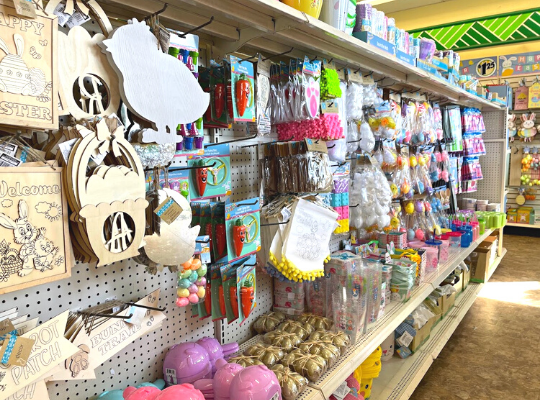 Games
Aside from the obvious egg coloring and Easter egg hunt, you may want more to keep the littles occupied.  The Dollar Store or Michaels have tons of craft items and prizes to choose from.  Have an egg and spoon race. Pin the Tail on the Bunny. An Easter piñata.  Fill a jar with jelly beans and have your guests guess how many.  Sidewalk chalk is great for the artists in your group.  And bubbles! Don't forget how fun it is to blow bubbles, no matter how old you are.
Easter Moments
Treat 'em right!
With any holiday the details count, of course, but it's the FEELING and the memories that your family and friends will take away when they leave your home.  They'll never notice that you forgot to lay out the one-of-a-kind ceramic carrot-shaped tray, but they'll always remember how you made them FEEL when you welcomed them in with open arms.  So spend your time setting up a happy and comfortable space for them to enjoy a fantastic brunch, share a mimosa, or color some eggs.
My mother once told me that for any successful event you need 3 things:
Atmosphere (music & decorations)
Alcohol (fun signature holiday drinks)
Copious Amounts of Good Food (no one ever leaves hungry)
I'd like to add that it helps to get the right group of people together…so read the room folks, and plan accordingly! When looking at your guest list be prepared to have non-alcoholic drinks, vegetarian options, and activities for the kids.
Be the Hostest with the Mostest!
If all the planning and effort is overwhelming, ask for help.  Most people have a world-famous dish that they'd love to share.  Your guests would be happy to help with the Easter egg hunt while you finish setting the table.  And if you really want simple,  get someone else to set the table, buy your Easter dinner pre-made, throw out some Pepperidge Farm cookies, and spend the time visiting.  People really just want to be included.
Making each guest feel special really only takes your company and a smile! The rest is just a bonus.
Easter Decorating
When searching for Easter decor,  look for any Spring related items – things that can be put up early and still be able to left out after the holiday. (more bang for your buck!)  Spring flowers, throw pillows, and pastel-colored floral wreaths can stick around long past Easter.  If your focus is on the Easter table and brunch, then it's worth investing in some spring pastel dishes and table linens. Set a realistic budget for yourself. Search online for sales, check out Target and Ross, and if you're lucky FB Marketplace may surprise you.
Remember that every Easter ad that pops us with an out-of-this-world Easter table to drool over, started with a team of professional photographers, a studio, and an endless amount of money to sell their products. It's Ok to not be perfect!  Choose to make your home something that your family and friends can enjoy. You're making memories, not winning a contest.  And if you end up with some fabulous pics to share of the joy you've spread,  then you've mastered the day!
Shop for the perfect Easter table
Planning ahead
The more you can do in advance, the more relaxed you will be the day everyone shows up.  I'm a stress planner by nature and the day usually finds me frantically rearranging everything and adding last-minute dishes to the menu.  People are showing up as I'm finishing up with my makeup and maybe I've even gotten dressed at this point, but there are no guarantees.
Since the "event stress" is a real thing, it's important that you tell yourself to "Let it go" (cue the Disney music…) Anything you can prep the day before is a life-saver.   Side dishes or appetizers ready to go in the fridge will let you focus on the main course.  The house can be cleaned and decorated beforehand, and try to grocery shop days ahead.  Recruit family members for the vacuuming and moping. They are going to want to avoid the crazy lady in the house trying to set up a dining table that Martha Steward would be proud of, so they're going to be happy for the distraction!
Thank you, my dear daughter, for all those years of calming me down before every party, and telling me the house looks fine.  And that I honestly don't need to make another dip.
The house looks great, you look great, and everyone is going to have a fantastic time!  YOU GOT THIS!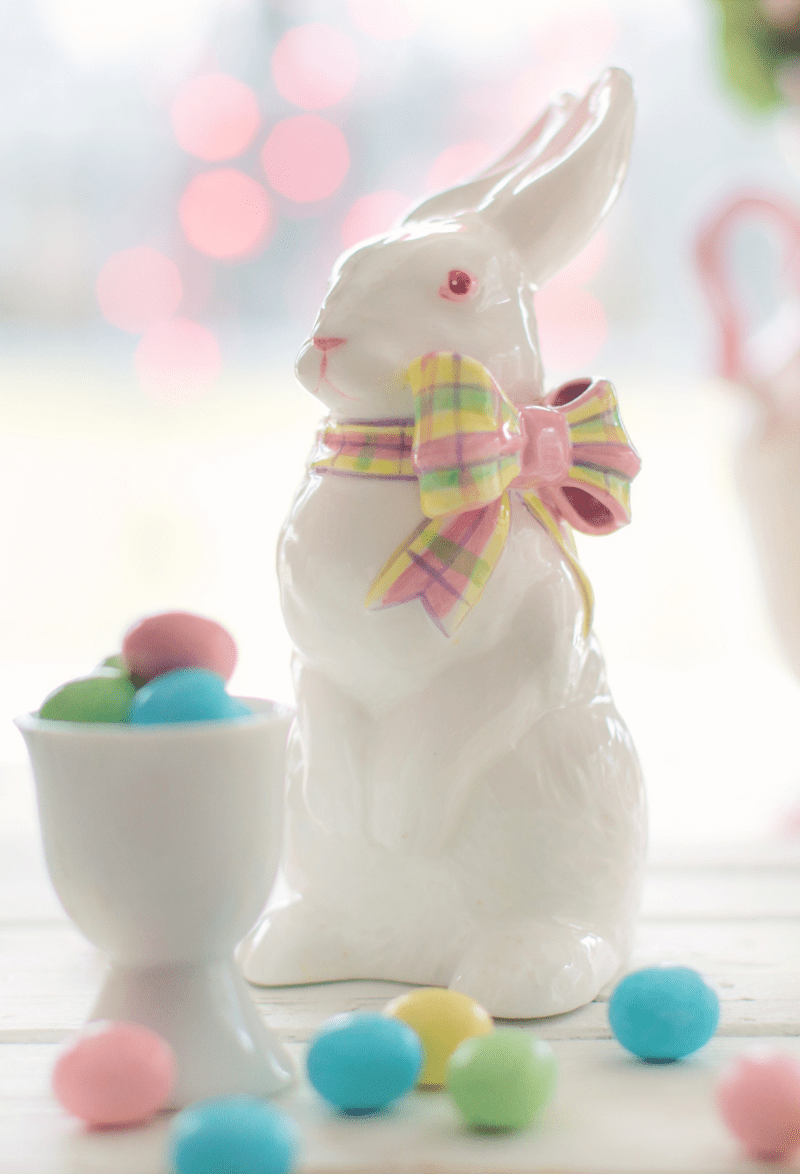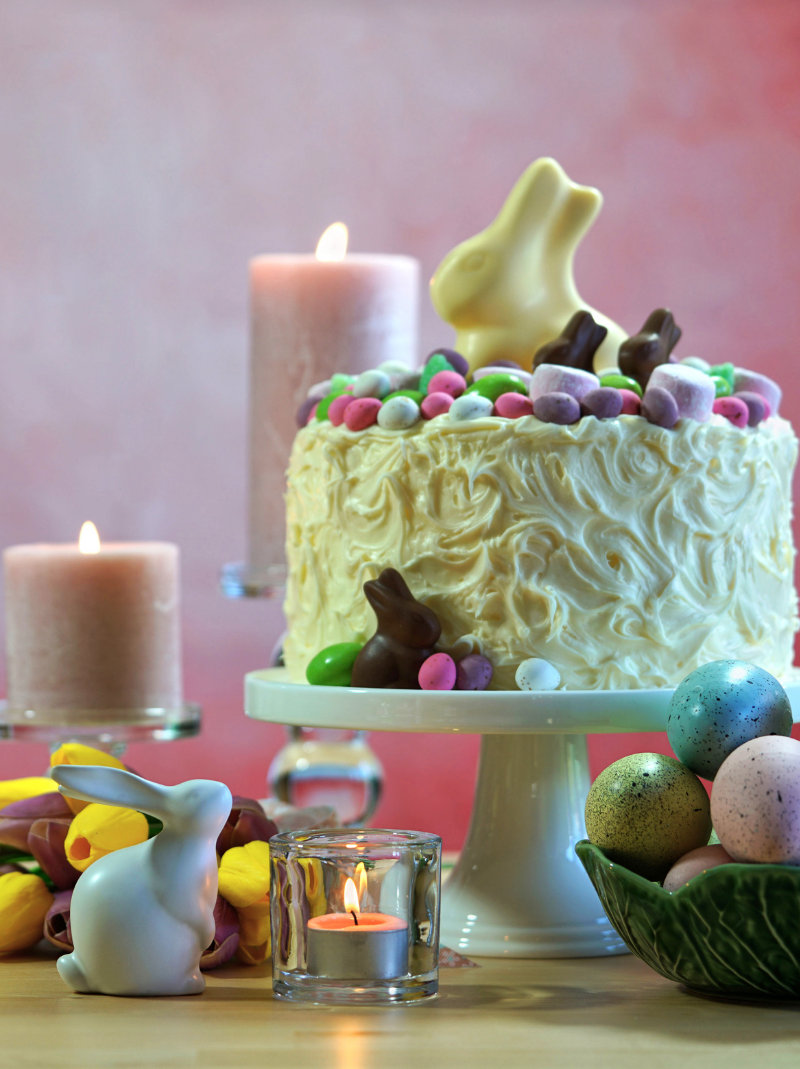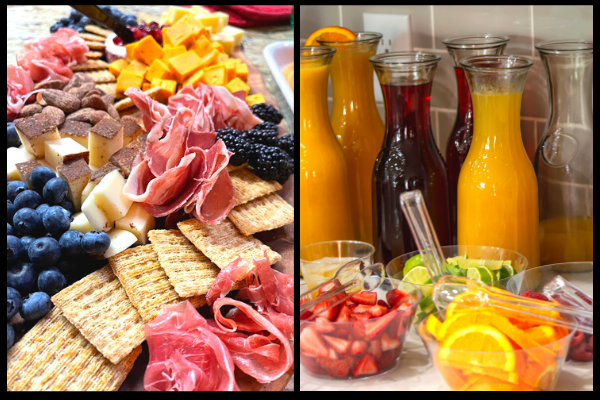 Charcuterie Board & Mimosa Bar
What a wonderful way of getting your group together and visiting!  Sharing finger foods is one of the best ways to get people close and to talk.  A mimosa bar allows people to find a flavor they love and to control the amount of alcohol (or none at all) they choose to drink.  These two things are fun, they're both a great party addition, and they can be customized in endless ways to get your guest to remember what a great party you threw.  You can never go wrong with meat, cheese, fruit, and champagne!
-How to easily serve a large group-
Buffet style dishes to make ahead of time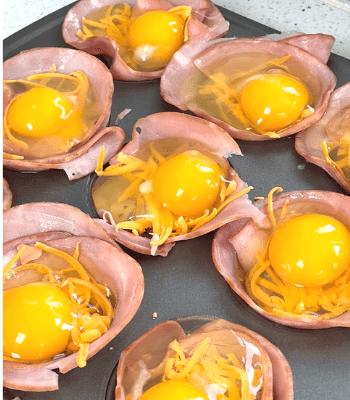 Ham & Egg Cups
Using a muffin tin, coat each cup with non-stick spray.  Layer ham slices, and your favorite cheese. Top each cup with a cracked egg.  Cook @ 350° for 15-20 minutes, depending on how runny you want your yolks. Mix it up with precooked spinach, tomato, onion, precooked diced potato, or bacon. Try topping them with hollandaise or chives.  Because the ham crisps as it cooks,  the cups will hold up on their own so they can be easily added to a serving tray for your buffet table.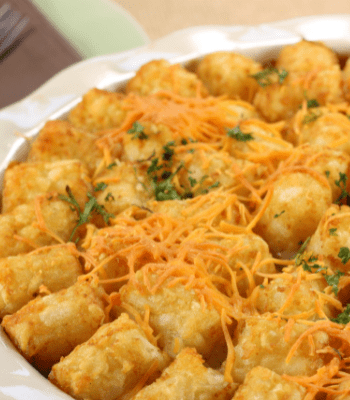 Tater Tot Casserole
This casserole can be as simple as adding a single layer of tater tots to a baking dish, sprinkling with cheese, and baking at 350° until crispy.  (30-40 minutes). To make it more substantial, add beaten eggs mixed with precooked sausage, ham, or bacon, diced bell peppers, green onion, or spinach.  Let rest to set before serving.  The best part- this will freeze and can be made ahead of time!  Reheat on Easter Day and serve.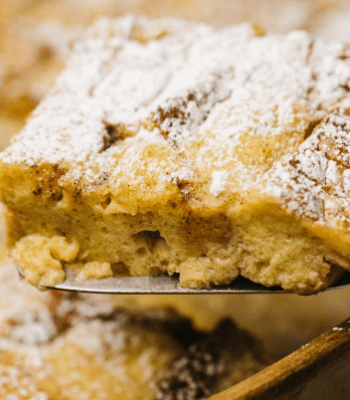 French Toast Bake
Prep this the night before.  Heavily butter a 9×12 casserole dish. Roughly chop 1 loaf of bread, peel and dice 2 apples, and toast 1/2 cup chopped walnuts. Mix and add to the baking dish. Beat together  6  eggs, 2 cups milk, 2 tsp. vanilla extract, and a pinch of cinnamon. Pour over bread, covering completely. Cover with plastic wrap. Let sit in the refrigerator overnight.  Bake @ 450° for 30 minutes.  Sprinkle with powdered sugar and serve with warmed syrup.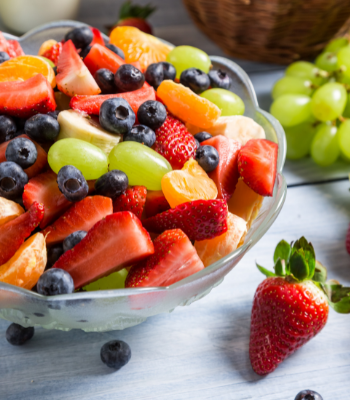 Fruit Salad
There's nothing as pretty as a bowl full of flavorful fruit. Use any type of fresh fruit, cut into bite-sized pieces, and mix.  To keep fruit from browning, add a little lemon juice or apple cider vinegar to your mix.  Display in a glass serving bowl to show off the beautiful array of colors.  Let your guests dress up their fruit by serving sides of yogurt, whipped cream, honey, and granola.
Even a small table can look festive!  Not every event can be set like Pottery Barn's seating for 12.   Simple things will make your table pop!  If the weather permits, serve your brunch outdoors.  Use pastel placemats, napkins, and flowers.  A scattering of small decorative easter eggs or bunny confetti.  A centerpiece basket of colored eggs.  Color is the key to a beautiful table. 
Enjoy your holiday, whatever your traditions!  Have fun and make it a memorable day for your family and friends. And I promise not to tell if the dessert is store-bought!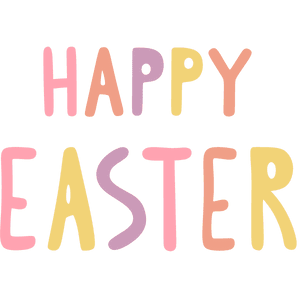 This post may contain affiliate links. Danelia Design is a participant in the Amazon Services LLC Associates Program, an affiliate advertising program designed to provide a means for sites to earn advertising fees by advertising and linking to amazon.com. For more information, please read my disclaimer here.