Easy DIY Valentine's Day Garland
How to make an easy and inexpensive mantel or table centerpiece garland.
A Quick and Easy Valentine's Craft Project
Running short on time to decorate for the Holiday of Love?  Here's a simple project you can finish in no time flat! 
Grab your glue gun and let's get started!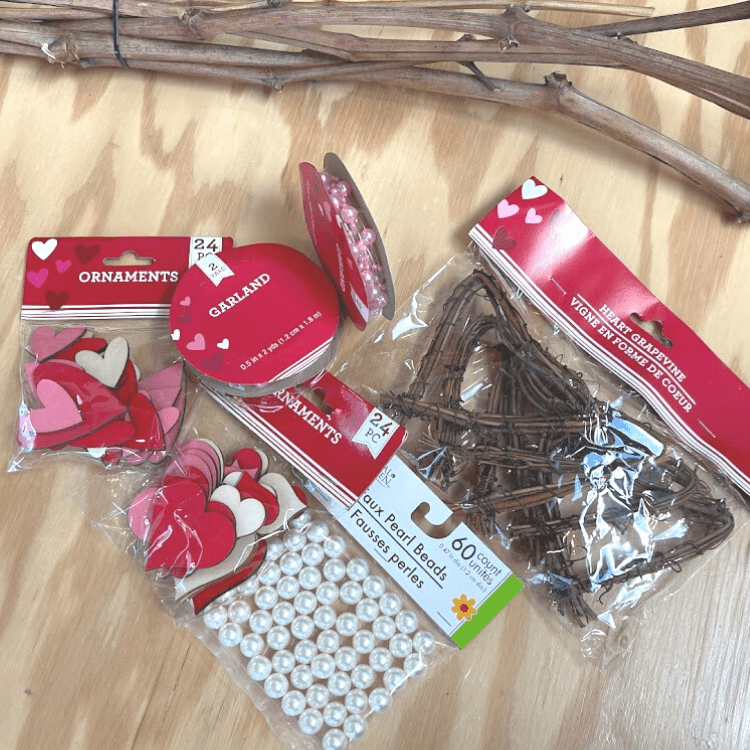 Head on over to the dollar or craft store
Small crafting hearts (any color, any material)

Pink or white pearl strand garland

pearl beads

Branches, real or artificial

Glue gun and glue sticks
This time of year, my husband and I are out in full force trimming the yard for Spring.  I always set aside branches of various sizes for future projects.  You can use any type of branch or craft store artificial equivalent for your garland. This year I was able to get a hold of grapevines that were perfect for a mantel centerpiece.
My branch collection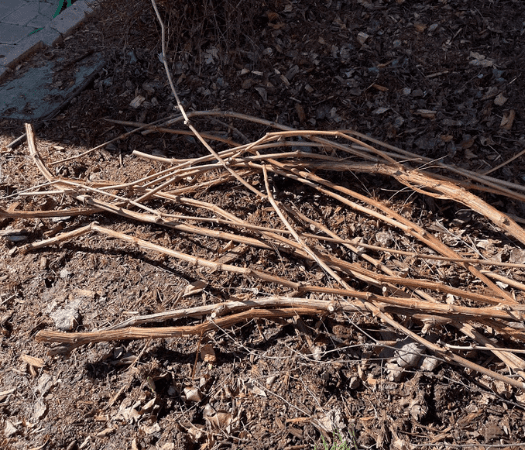 I chose six 5-foot long branches
I went with a length that worked best with my fireplace mantel.  Add more branches for a bulkier garland, which would be better for a large table or kitchen island.

Low temp glue gun & sticks
There's no need to pull out the heavy guns for this project.  A low-temperature mini-glue gun will give you a chance to glue the small pieces to your branches,  and reposition, if needed, without burning your fingers.
Secure your branches
The branches will make up the base of your garland.  To hold the pieces together, use zip ties, twist ties, twine, or ribbon.  I used one at each end. You will cover the ties up later with the other crafting supplies.
Glue the bead garland
Wrap the bead garland around the branches, weaving in and out as you go.  Keep everything in place by gluing at the start and when you finish at the opposite end. There is no need to glue along the way.  Wrapping it tightly will keep everything in place.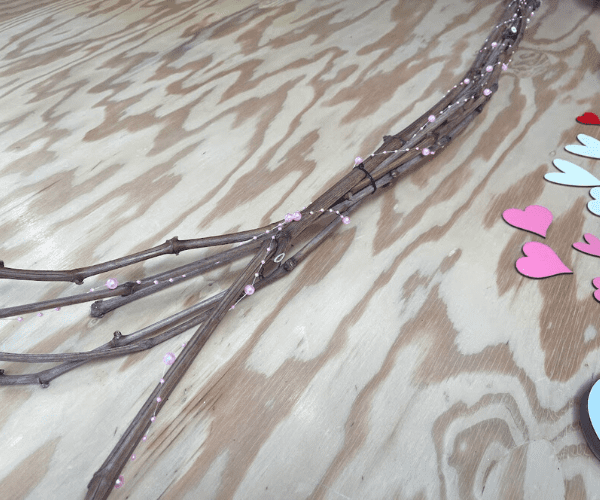 Wrap the bead garland
Here is the garland wrapped with two full strands of beads.  I could have used a third.   Add as much as you like.  You're creating art, so do whatever feels right to you!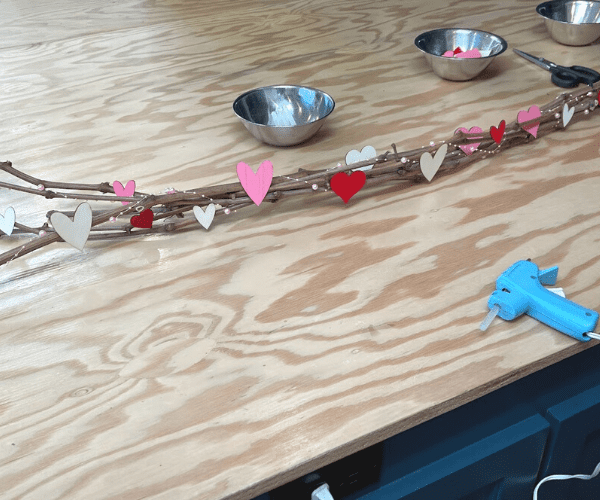 Glue the hearts
There is no wrong way to do this.  I placed the hearts throughout the branches, alternating different sizes, and colors. Use large enough hearts to cover the zip ties.  I opted not to use the grapevine hearts I purchased and just kept things simple.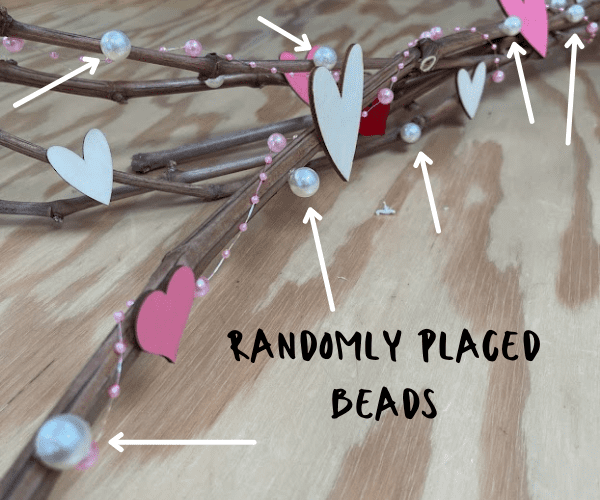 Add the beads
Here is where the low-temp glue gun really comes into play.  The beads are small, so the glue may come in contact with your fingers as you place them.  It worked best to add the glue to the branch first, followed by the bead. I tried it on the bead first, and the glue ended up everywhere!  ugh!
You're ready to place your garland!  Bring in other items to add to your display. I'm limited on space since the TV is directly above the mantel.  But if you have room, add candles, flowers, twinkle fairy lights, swags, ribbons, or Valentine signage to complete the look.
Invite your besties over to celebrate Galentine's Day on February 13th.
Use your garland as a table centerpiece
Pop the bubbly for a mimosa brunch with your favorite group of friends!
"Love has nothing to do with what you are expecting to get–only with what you are expecting to give–which is everything."
Refresh your home with spring decor, spring cleaning, and a bright new season to cheer you up after a long winter of hibernation.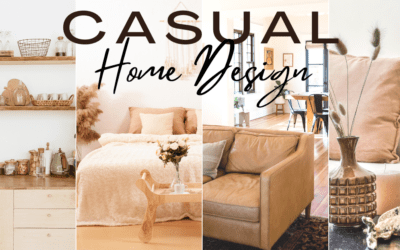 Soft and comfortable. Natural and relaxed. Lived in and refined. Modest and chic. The Casual Home Design is a comforting warm embrace to come home to each day and one that we just can't get enough of.
How to keep and maintain your New Year's Resolution. It may be as simple as making the RIGHT resolution that brings joy and happiness into your life. Stop thinking about what you shouldn't do, and change your resolution to what you can add into your life to gain more happiness.
This post may contain affiliate links. Danelia Design is a participant in the Amazon Services LLC Associates Program, an affiliate advertising program designed to provide a means for sites to earn advertising fees by advertising and linking to amazon.com. For more information, please read my disclaimer here.