Everyone loves mood lighting
Installing low-voltage lighting around your yard isn't always an option, and cords can a trip hazard.  Here is where solar lighting comes in.  It's inexpensive, comes in a ton of different styles, and looks great!  I love the wispy look in walkways, around borders, and especially floating in the air.  Here is a Dollar store hack to create outdoor ambiance that will make you swoon!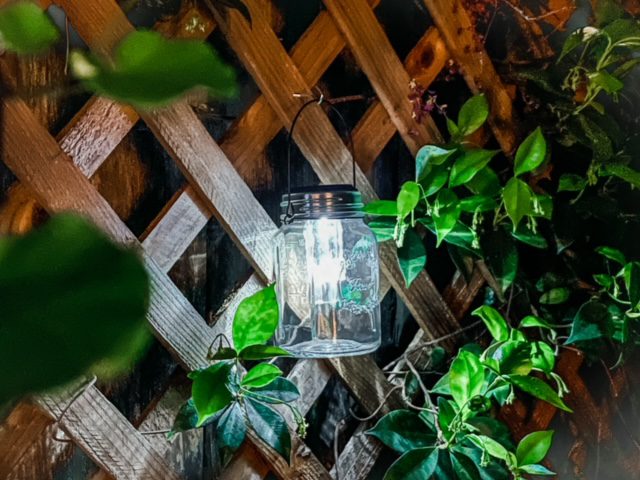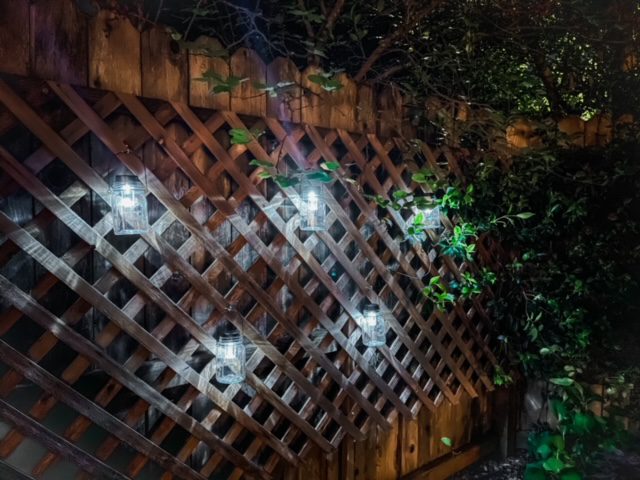 So I was mulling around the .99 Cent Store (saving a penny from the Dollar Store) and ran across these super cute mason jars.  Knowing that I could also buy $1 solar lights (we use them for camping, and they're fantastic) I wanted to combine the two for some cute lanterns to hang around my yard. I also purchased some S hooks to hang them.   Armed with my supplies, I headed out the door, smiling because my entire purchase was less than $12.00!
Items Needed:
Regular mouth canning jars
Basic dollar store solar lights (black)
Black hair ties
S hooks
or screw hooks (to hang from a fence)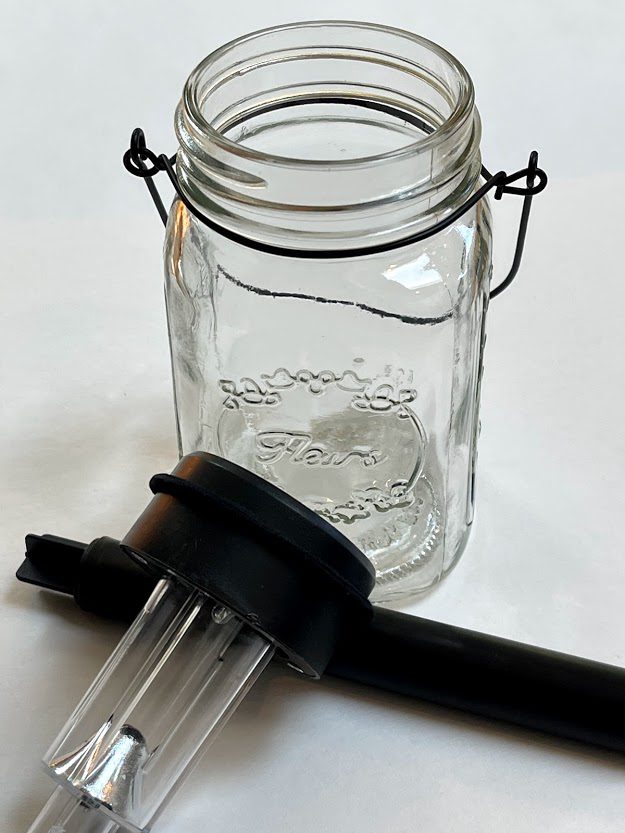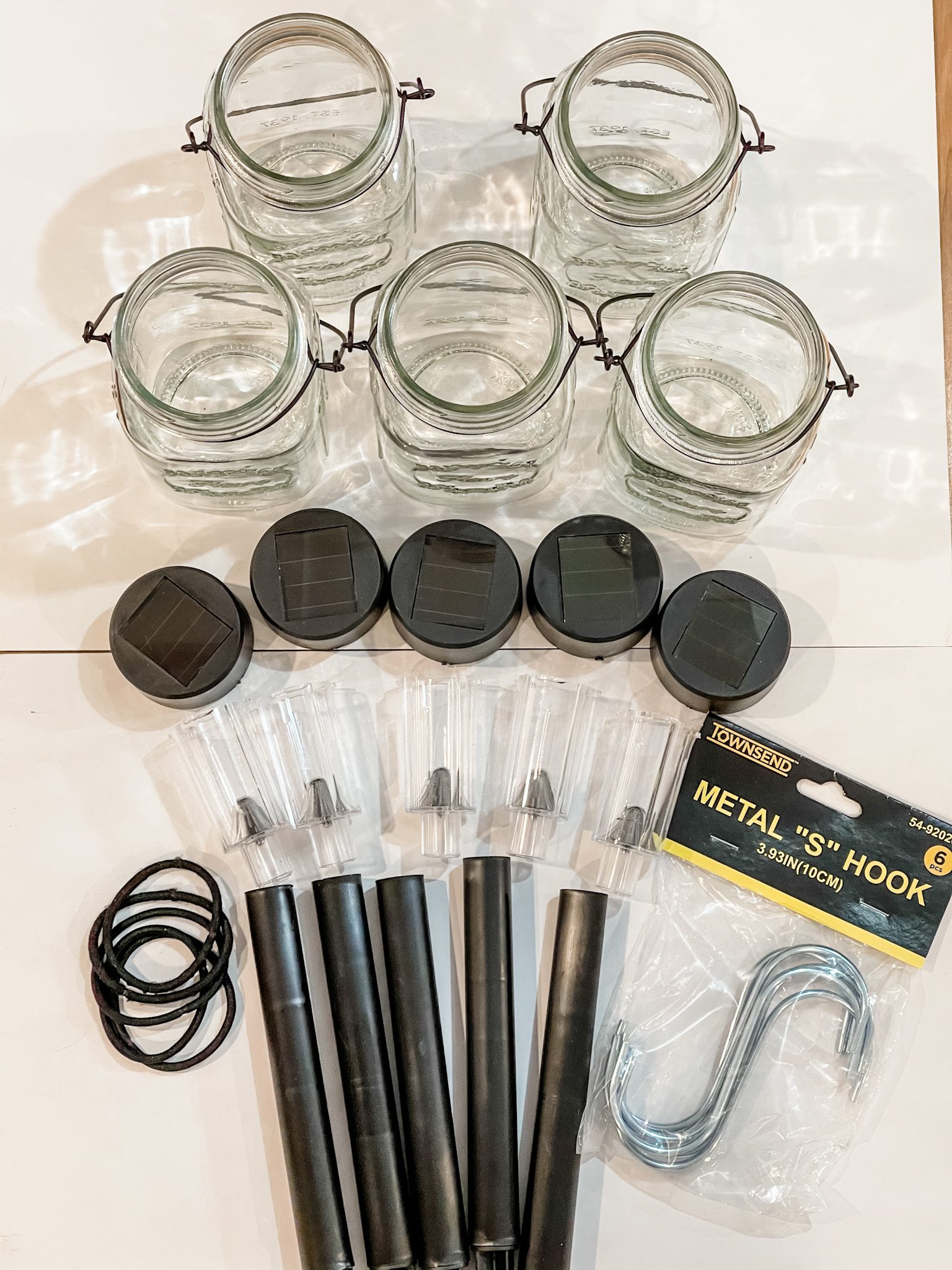 This project was pretty straightforward.  The glass jars already had a handle on them, and the solar lights come apart.  You only need the solar portion and the clear plastic section it attaches to.  You won't be using the pole & spike – I'm hoping my clever self can come up with another use for them later on.  
To get the solar portion to stay at the top of the jar, I used a black hair tie to fill the gap between the opening and the light.  With a standard canning jar opening, it fits perfectly! (a wide mouth jar will be too large)
I put the rubber band around the solar light and since they are both the same color, you don't see it. It seals the gap, holding the light on top so it doesn't fall into the jar.  Clever little hack, if I do say so myself!
Want to do this project from what you may already have at home?  Here is a step-by-step for the mason jar handle, using picture hanging wire: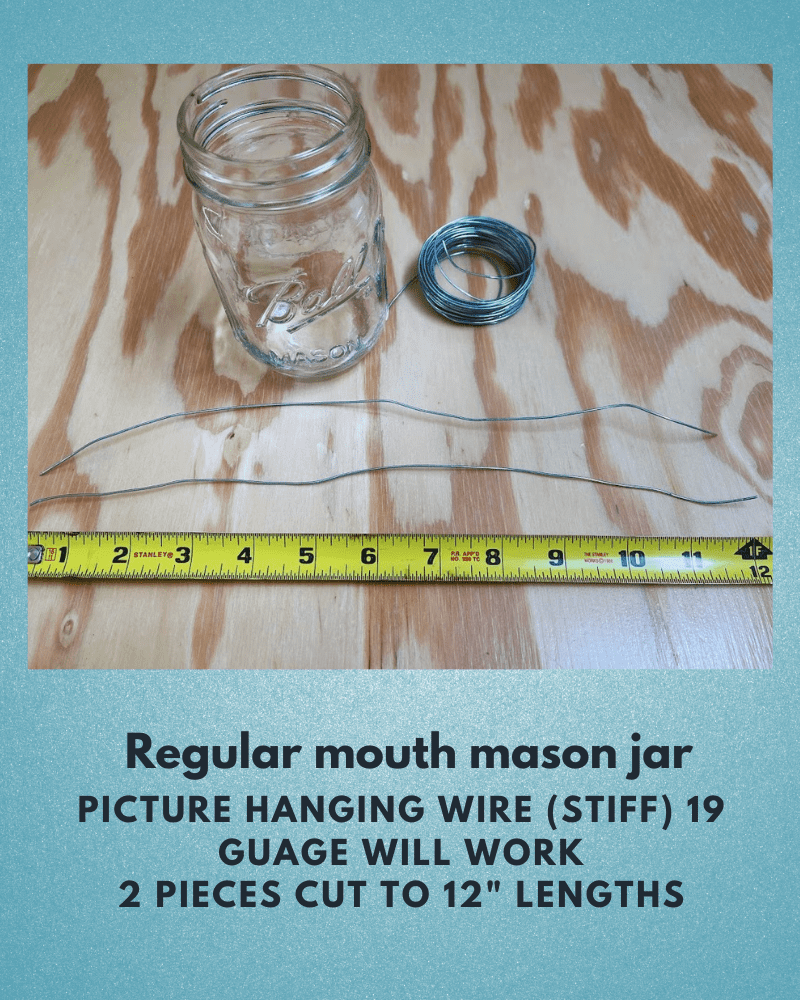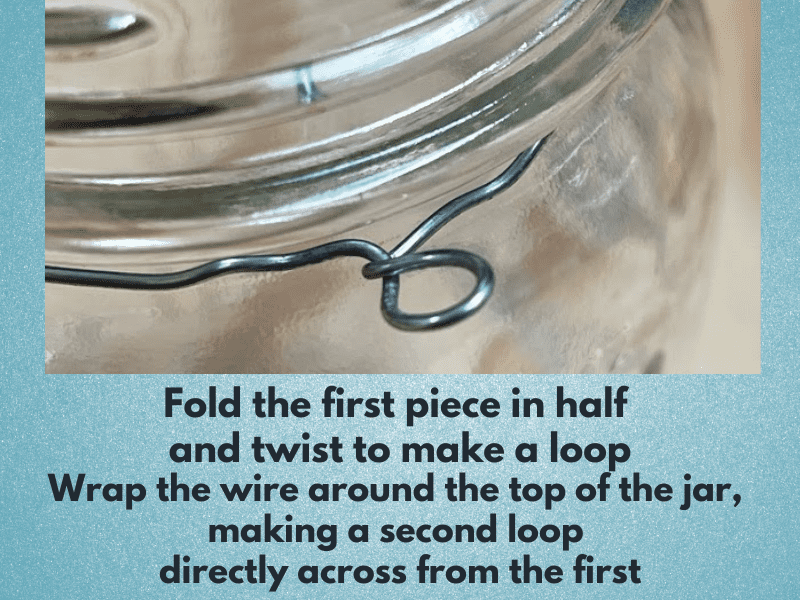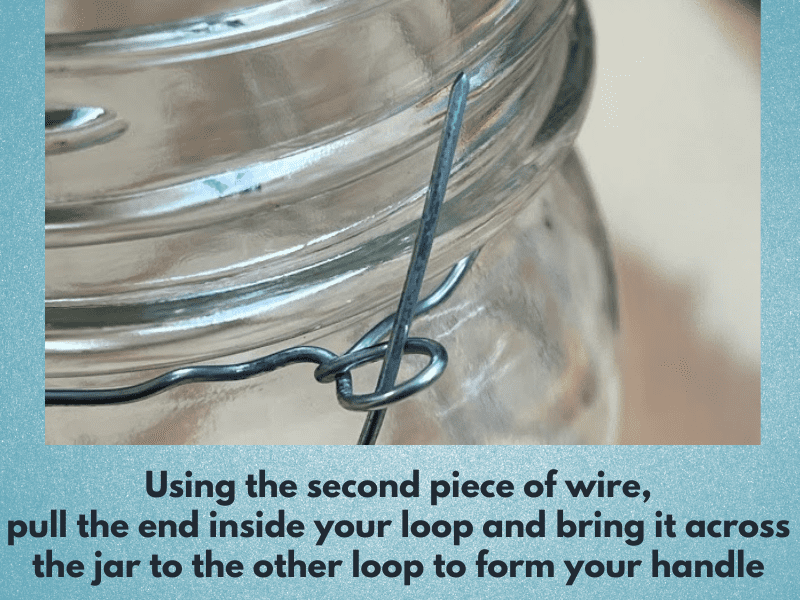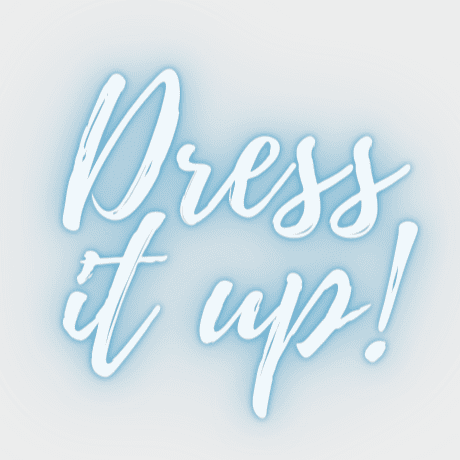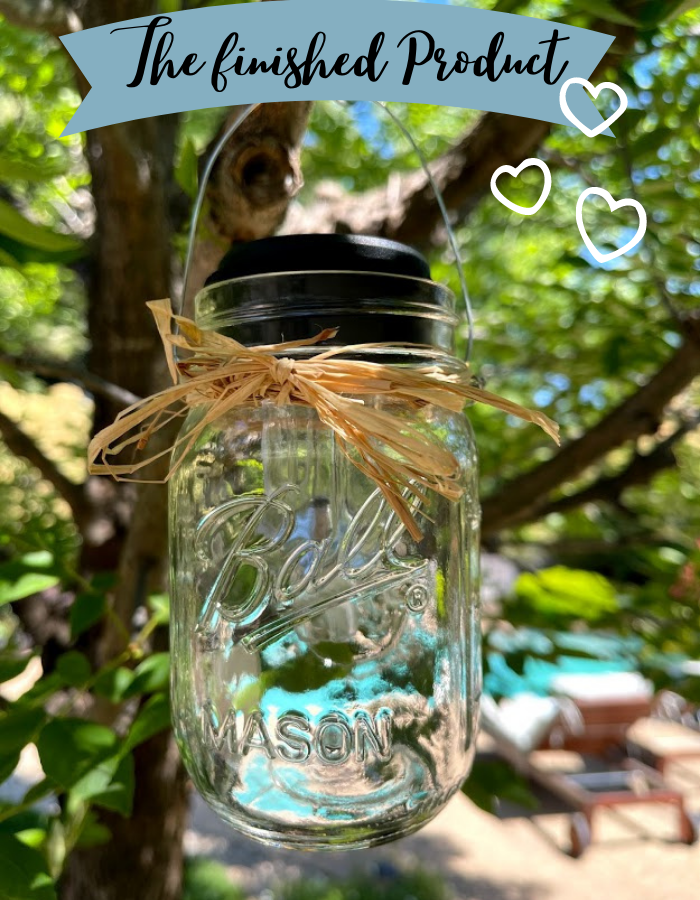 Finding the jars with the handles was fantastic, as it saved a ton of time, and really, for a dollar who can beat that?  If you just want to order online and have the package magically show up on your doorstep, Amazon sells premade wire handles.  Set of 12 for $10.99.   And a set of 12 jars for $15.99.   The solar lights will run you $22.99 for a pack of 12.   Which is just over $4.00 each.  Anything less than a dozen, and the cost goes up.  So for half that, The .99 Cent or Dollar Store is your best bet!
For a close price comparison, I searched for the least expensive premade solar light jars. I found these with twinkle lights – pack of 6 for 25.99, or $4.33 each. (click the pic to purchase)
***Why haven't I included the cost of the hair bands for this project, you might wonder.  Why? Because I am a firm believer that hair ties just fall from the sky.  They're in my car, in my purse, between the sofa cushions, and in every drawer in the bathroom.  BUT…if that's not the case in your household, head back to the Dollar Store for more supplies.  or order here.
:
Light up my life
I tried out two different locations in my yard to hang the lanterns – In my tree and the other along some lattice that we have on a portion of our fence.  I liked both, but I'm going to stick with the tree for now. I just love the way it looks!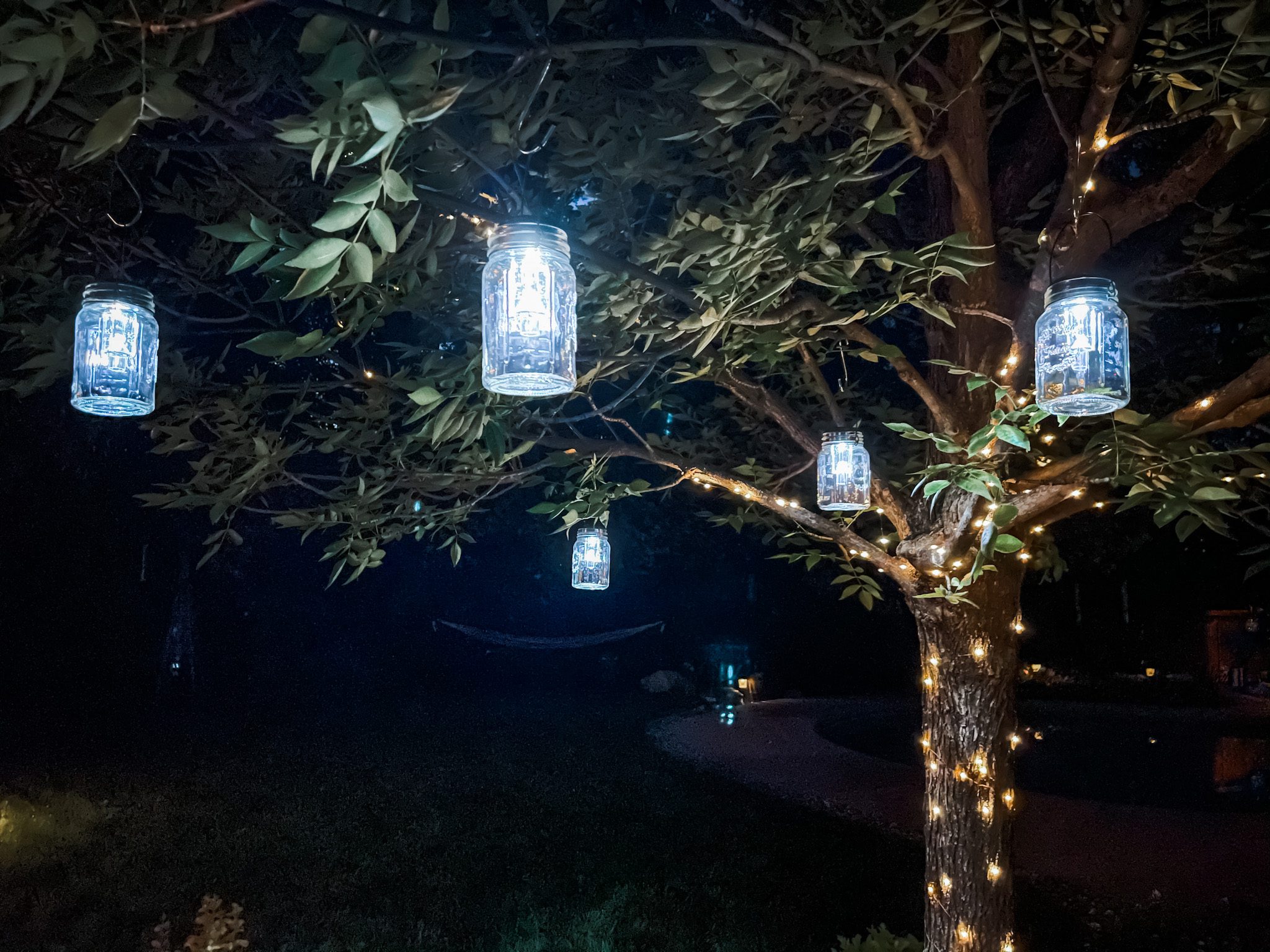 Solar lighting has come a far way over the years.  Solar rechargeable batteries last longer and the luminosity of the lights come in various strengths and in various colors.  They can be fixed or portable. Some have timers and brightness levels and some are on motion sensors.  When it comes to your backyard, the sky's the limit (pun intended).  Even in a shady area, you can run a solar panel to a sunny area via a wire to the solar light itself. Since the solar panel collects the sun's energy during the day to charge the battery for a full night of lighting, the longer it charges, the longer (and stronger) your luminosity will be.  Cleaning the panel with water and a mild detergent will keep things running the way they were meant to.  Hard water (from sprinklers) will eventually cause a build-up on the panel, a soft scrub (don't use too much pressure) will help.  And lastly, if cleaning didn't help, thinly coat the panel with lacquer or clear nail polish to help make the cloudy plastic clear again.s.
The style of solar lighting is almost endless, so look for something the fits the mood of your yard.  Contemporary?  Exotic?  Traditional?  Do you need something to go with your Zen Garden, or is yours a Country Cottage vibe?  You can find something to match your style.  Cool or warm-toned, or even in color, it exists.  And of course, choose your location based on your needs.  Are you lighting up a walkway?  Showing off a special area of your garden?  Looking for uplighting under a tree?  Do you want something whimsical and fun? Or do you need a motion sensor light to turn on when walking up to your front door at night?  Any need you have and there's a product for you.   I spent way too much time on Amazon searching for unique lighting that had good ratings.  Below are my selections.  Two I already use in my yard and well, my husband may not know it yet, but there are several more we really should own!  🙂
Links to cool Solar lights
Click the pics below to get more info
I'm sold on solar lighting.  -easily moved, endless variety, illuminates my yard without an increase to the electric bill, and adds a little whimsy –  I'll probably always have some sort of solar light somewhere in my yard.  How about you?
Be the first to hear about new DIY projects
This post may contain affiliate links. Danelia Design is a participant in the Amazon Services LLC Associates Program, an affiliate advertising program designed to provide a means for sites to earn advertising fees by advertising and linking to amazon.com. For more information, please read my disclaimer here.