South Carolina Architecture
A Visual Vacation for The Eyes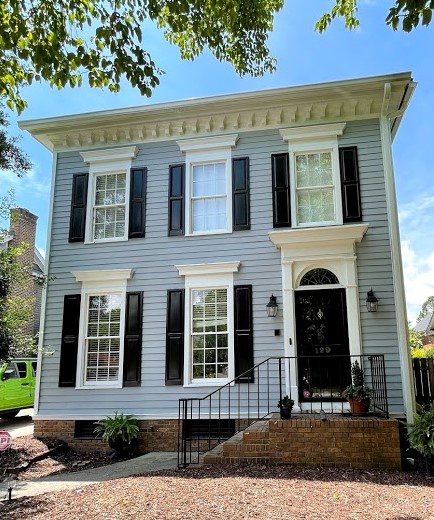 South Carolina Design
The South is well known for its  architectural beauty.  Both Historic buildings and new homes are markers of design elements truly unique to the south. From the extensive use of brick to decorative iron, architectural details are a visual treat for the eye.
From my perspective
Working for years in the building industry has given me insight into the "standard new build" house of California.  A typical suburban subdivision just can't stand up to the character and craftsmanship of centuries of history and love for detail that you see in the South. Don't get me wrong, we have beautiful homes, too.  Just not 300-year-old ones! Charleston, in particular, was designated the first historic district in the United States by the Board of Architectural Review. Awards aside, Charleston is a living museum of Georgian, Colonial, Gothic Revival, Italianate, Greek Revival, and Victorian styles.  Throughout the South, those details carry through and even today are integrated into the current architecture.  

Surrounded By Brick
Brick in the South is a classic element to the region, as local clay is easily available and an inexpensive material choice for brick producers. You can't drive anywhere in the South without elements of brick in building design, walkways, pillars, and monuments.
Interesting fact,  before brick was available, in the 1700's, the Low Country region of South Carolina built homes and paved roads with crushed oyster shells and sand (called Tabby or Coastal Concrete) Whole shells were added as aggregate.  Labor intensive, Tabby went the way of the Dodo bird, and brick took its place.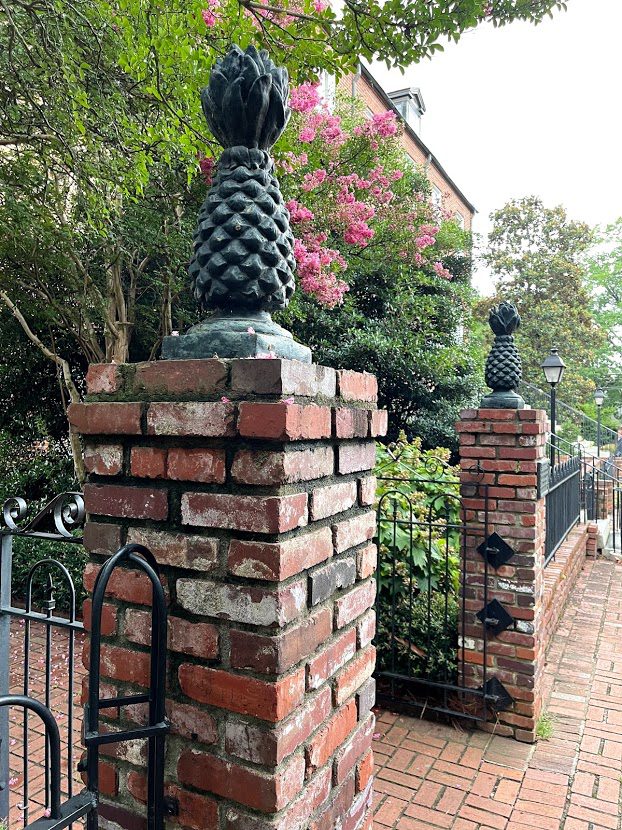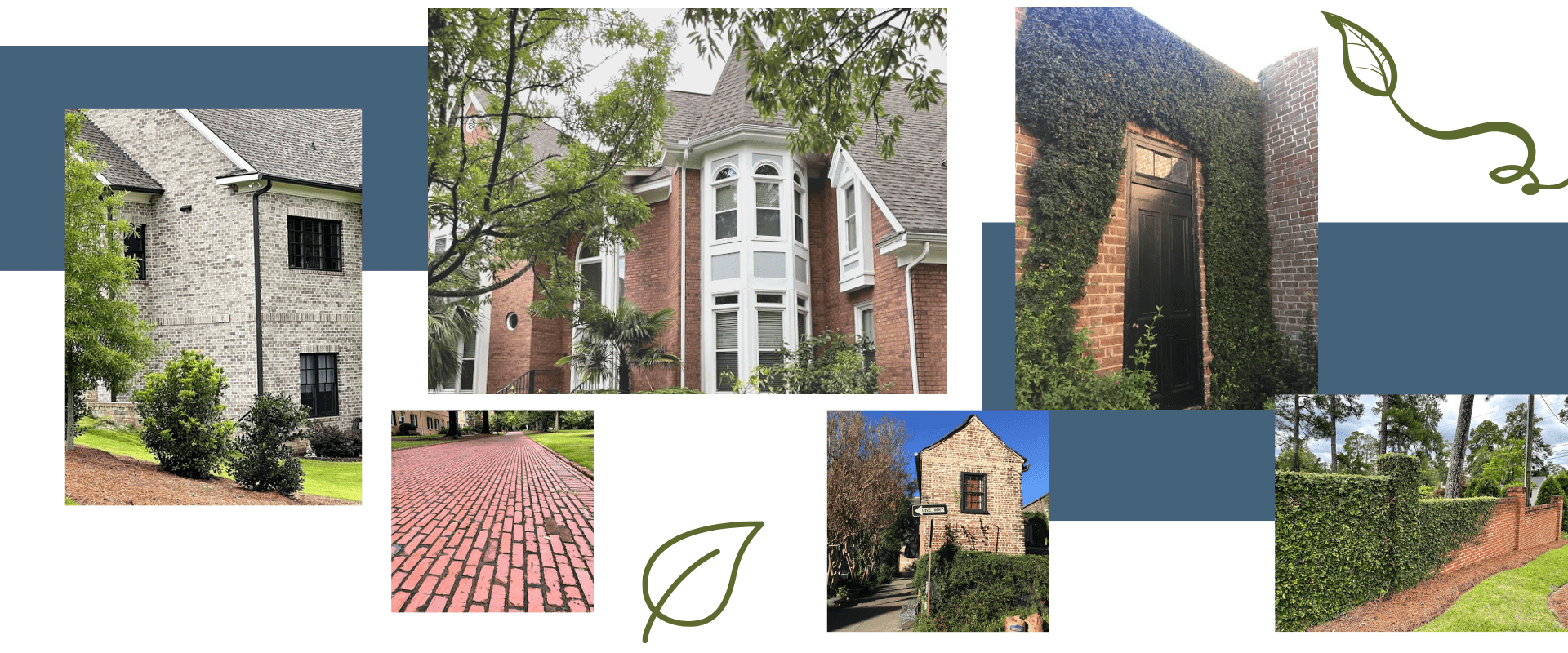 Iron Elements
Iron-making in South Carolina began in the late 1700s. And its beauty has stood the test of time. Iron is a traditional and historic element all through the South.  I love the versatility of iron and the art and craftsmanship of the ironworkers (or blacksmiths). They truly love their craft and it shows.  Wrought iron gates, iron fences, Juliette balconies, iron decorative art pieced, and window grills are as ubiquitous as the sight of brickwork.  
Attention to detail
Windows framed by shutters, extensive wood carved trim, arched doorways, and elaborate decorative windows panes.  Elements distinctive to Colonial or Victorian architecture will surround you wherever your travels lead.  The art of fine craftmanship isn't widely available and it's cost-prohibitive for new construction here in California.  Luckily with the preservation of historic buildings and the tradition of such workmanship, the beauty of the centuries-old architectural design can be found all throughout the South.
My Highlights
I have the pleasure of having married into a family of South Carolinians.  My husband and I fly across the US each year to visit my in-laws and spend time in the Palmetto State. My husband's parents built a flawless traditional Southern brick home, with an incredible view of a lake from the back screened-in porch.  My sister-in-law lives in a Charleston-Esque 2-story house in a neighborhood of expansive lawns and colossal size homes with winding staircases and wrap-around porches just perfect for sipping your sweet tea while relaxing in your rocking chair.  Each year we take a smaller trip to visit Charleston, Savannah, small beach towns, or just play tourist in the capital city of Columbia.  The architectural history never ceases to amaze and impress me.   So much of what I see is like stepping into a scene from a movie.  But even Hollywood can't perfectly recreate what already exists.  I'd love to see more front porches, more brickwork, and more windows with shutters here in the Sunshine State, but until then, I'll continue to fill my eyes and my iPhone with images of stunning homes and beautiful buildings!
This post may contain affiliate links. Danelia Design is a participant in the Amazon Services LLC Associates Program, an affiliate advertising program designed to provide a means for sites to earn advertising fees by advertising and linking to amazon.com. For more information, please read my disclaimer here.