camping or glamping?
How to make your outdoor adventure a home away from home
Roughing it doesn't have to be rough
I've always had a love for nature.  Tall Redwoods, sandy beaches, waves crashing against the rocky shoreline. The sound of percolating creeks and the loud rush of fast-moving rivers. Sleeping under the stars, and Pine trees as far as the eye can see, with hidden lakes just beyond the bend. S'mores and burnt hot dogs. Flashlights and fireflies. Fishing and long walks.  Speedboats, skiing, and sunscreen.  Growing up, our family vacations were tents, ice chests, and campfires.  As adults with our own families, my siblings and I take our kids camping, and I imagine they will take theirs when the time comes.
The very first time I saw someone "decorate" their campsite I was smitten with the idea of bringing the luxuries of home into the beauty of the great outdoors. I was in my 30's before I'd ever heard the term "Glamping", but I knew it was for me. Never again would I sleep on the unforgiving ground, no more squatting in bushes, and I would make sure the picnic table would look like a dining room at dinnertime.  Glamping. The name is a mix of glamour and camping.  And even with a limited budget, it's possible to create a comfortable, fancy-pants space within the natural beauty of the outdoors.
Luxurious, excessive, and maybe a bit pretentious.  But that is never how it feels.  For me, it's about a comfortable bed and a flushing toilet.
Bring the good wine and the fancy bourbon. Grill the steaks, bbq the oysters, make the s'mores.  Meals can be more than a hotdog (but cook those too!)
A comfortable mattress and warm bedding are a luxury in the middle of the woods.  Why not treat yourself to a great sleep after a long day of hiking, bike rides, or swimming.  And naps, don't forget the naps!
While my husband can go hardcore offroad backpack cycle touring, living on dehydrated foods for weeks, carrying clothing, survival gear, a tent that is weighed by the ounce, sleeping on the ground, and bathing in ice-cold creeks, my needs run a little differently.   For the two of us, who both love to be outside, glamping became a middle meeting ground. (well, really, leaning more towards my side of comfort requirements, but who's keeping score?) 
You don't have to own a trailer, although that is the ultimate in camping luxury.  (and it makes glamping pretty easy) But even if you bring a tent, think about what makes your house feel homey and bring those things into your wilderness accommodations.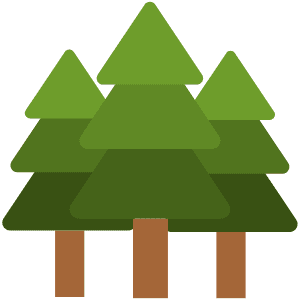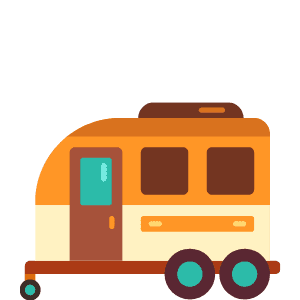 Decorate your campsite using an outdoor rug, solar lights, matching fold-up chairs, and throw pillows.  Set the table with a cute tablecloth and matching placemats. Find a bottle or can and use it as a vase for your freshly picked wildflowers and voila! A naturally beautiful centerpiece.
Pop the champagne & serve a charcuterie platter. Bring melamine dishes that look like the real thing.  Make-ahead cocktails stored in a quart container served in clear acrylic glasses will fancy up your party, while not having to worry about breaking glass. Oh, and of course, S'mores are on the dessert menu, so make sure you have some cool marshmallow roasters. Have a movie or game night and don't forget the popcorn! I was so excited to find that they still make Jiffy Pop for the campfire. My childhood memories will live on!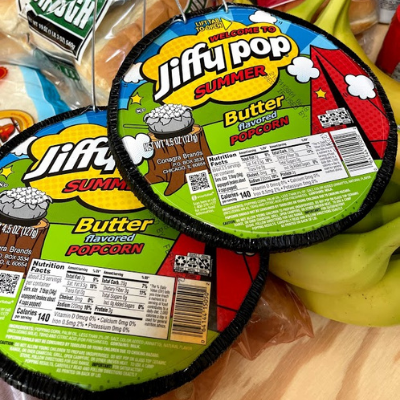 CAMPING MEAL PREP
Prep and freeze camping meals.  Clean up is much easier at home with running water and all the ingredients at your fingertips. Add your favorite marinade to steak, chicken, or pork ahead of time using freezer bags to store.  Freeze, and as it defrosts it will flavor your meat to a grill lover's perfection!  Prepare as much as you can to freeze for easy use once you're at your campsite. Using a dutch oven, you can make endless types of casseroles and cast iron pans are great for camp stoves. Cast iron, when seasoned and maintained correctly, will give you a lifetime of a perfect non-stick surface that cleans up easily. Not to mention they last FOREVER.
Clean, cut, and add all your ingredients & spices to Ziploc bags, freeze ahead of time, & move the bags to your ice chest the day you leave (they will help to keep everything else cold).  There are dozens of meal hacks that use aluminum foil packets, which can be made ahead of time and makes for almost no clean up at all.  Easily cooked, your one-pot meals can serve any size group and impress the neighbors with your culinary prowess.
You can also prep Sangria, Cosmo's, or Bloody Mary's ahead of time. Bloodies are my favorite camping morning beverage. (Don't judge. It's a vacation, and time doesn't exist once you've set up camp) Use a quart-sized Tupperware container for a quick and easy cocktail. Just add ice.
Any meal prep you do ahead of time will give you more time to relax and enjoy your vacation. And that's the reason you're out there after all!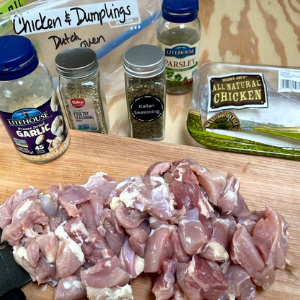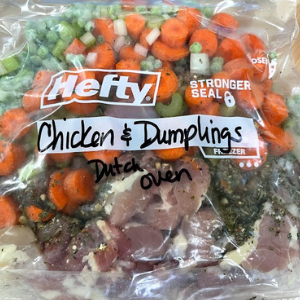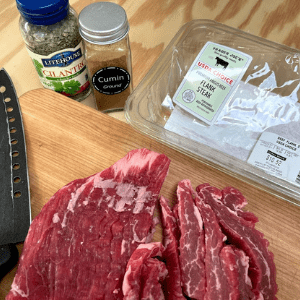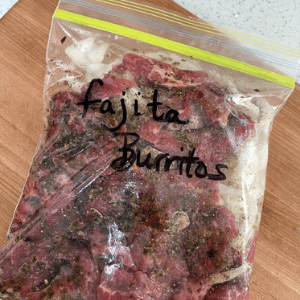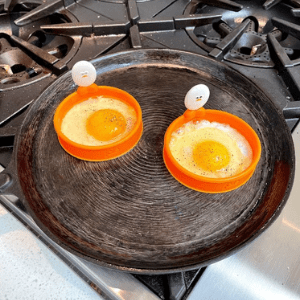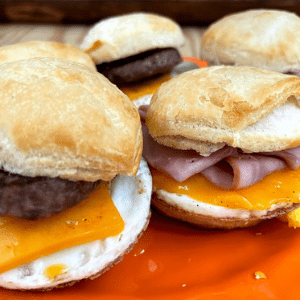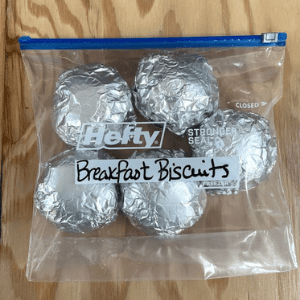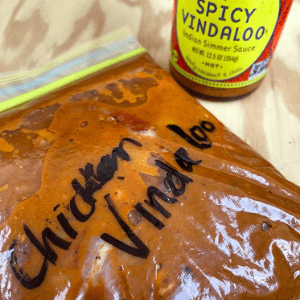 Glamping – it's in the details
Solar Lights
Adding string lights to your trailer, the table, in the trees, or adding solar path lights near your site adds an element of elegance that goes beyond your Coleman lantern.  Look for fun colors and designs for a  whimsical spin to your ambiance. Day or night.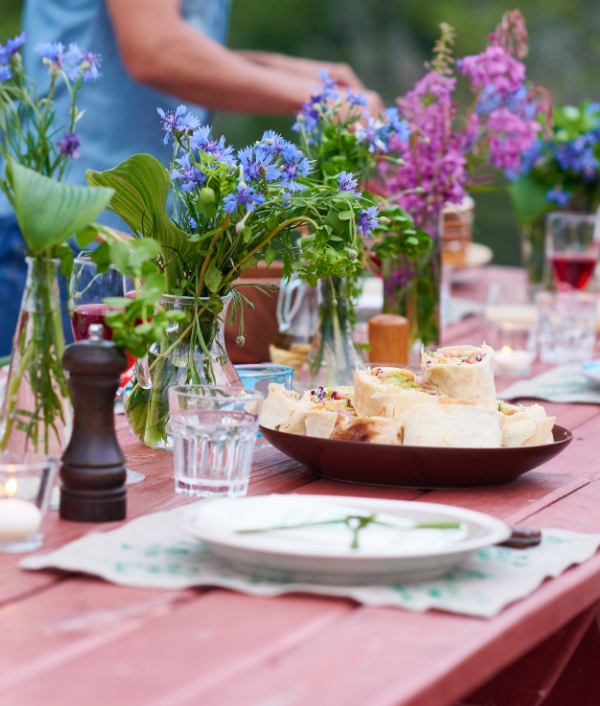 Make the Table
There is no reason why tablecloths, placemats, and bouquets of wildflowers can't be part of your camping meal.  Melamine dishes and clear acrylic glasses are sturdy enough for the outdoors without the fear of broken glass ruining your fancy Chardonnay.
Sleep Well
Set up your bed with cozy blankets, in addition to your sleeping bag. If you're using a tent, get the highest quality air mattress you can afford (your back will thank you). Add throw pillows and a colorful throw blanket which can double for warmth while your sitting near the campfire.
In the past, we've borrowed trailers from friends.  This year we rented one through RVShare.com, and it was fantastic!   Just like a VRBO with online selection and pick up.  Some will even deliver a trailer right to your campsite!  Our plan is to eventually buy our own, but this way we get to try different manufacturers and layouts to find the one the best fits our camping lifestyle.
A walk around Queen size bed.  It's easier to make and you won't have to climb over someone to go to the bathroom in the middle of the night. Most trailers come with "short queen" beds and you can easily upgrade to a thicker, more comfortable mattress.
A full bathroom.  Not all campgrounds have shower facilities.  And even a quick 3-minute soap and rinse can make all the difference with your outdoor vacation.  A toilet that "flushes" is also a luxury at 2 a.m.  No more trying to find shoes to head out into the cold night air in your jammies.
Seating.  A comfy spot to read with good lighting.  A table with bench seating on either side for playing board games or cards.  Look for separate bed & seating areas for the one who wants to take a glorious well-earned nap, while someone else is Pinteresting.
Shop for perfect things that'll turn your Plain-Jane camping experience into an extraordinary GLAMPING trip!
12 piece svc for 4 melamine dish set
Heavy duty washable Tablecloth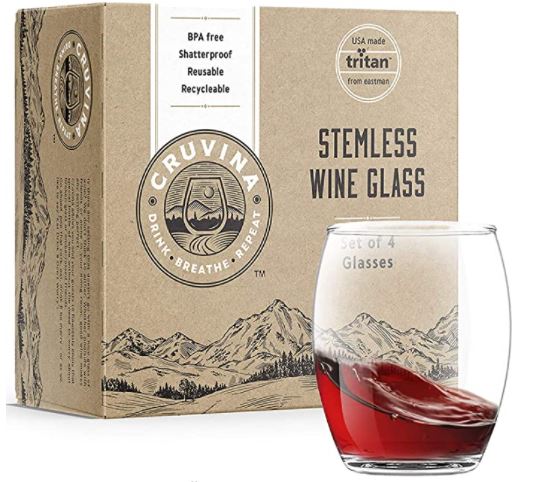 Unbreakable wine glasses, set of 4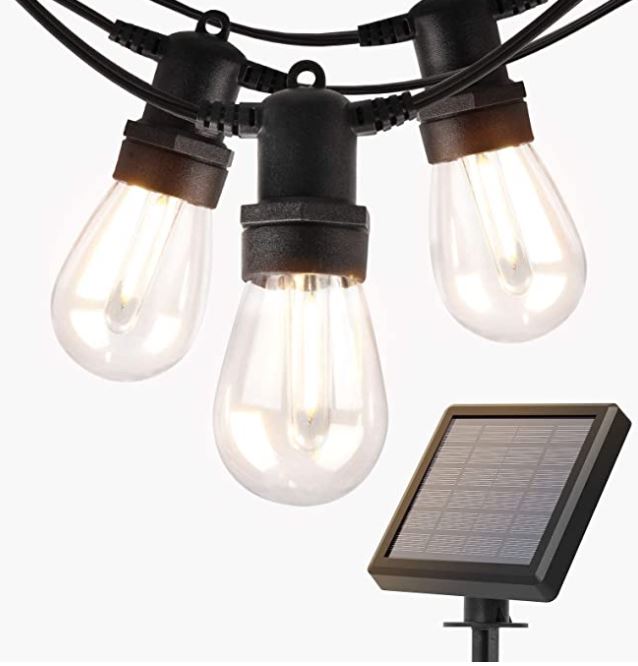 Solar colored/clear path/hanging lights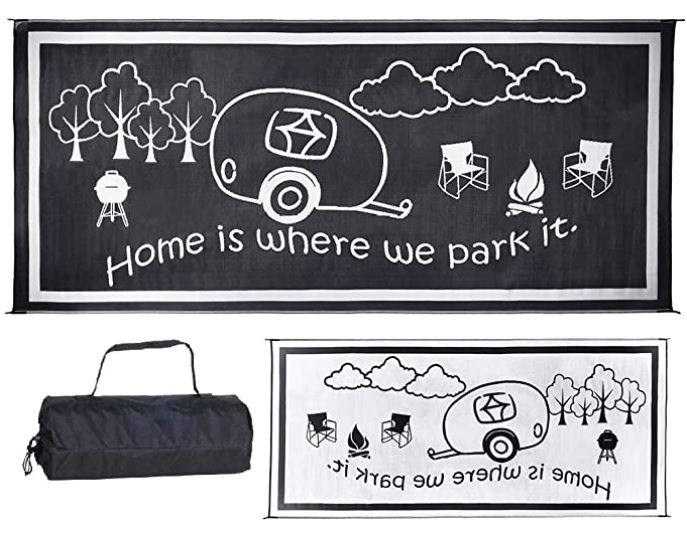 8'x18' Outdoor rug with carrying case
Camp Chef 2 burner propane stove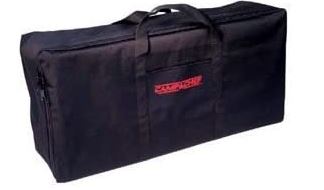 Camp Chef carry bag for 2 burner stove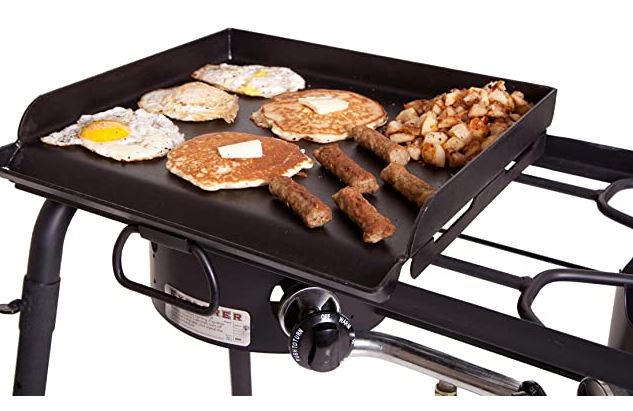 Camp Chef single burner griddle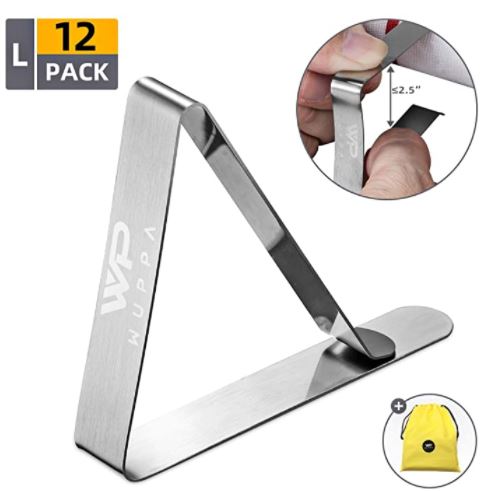 Xtra Large tablecloth clips w/ carry bag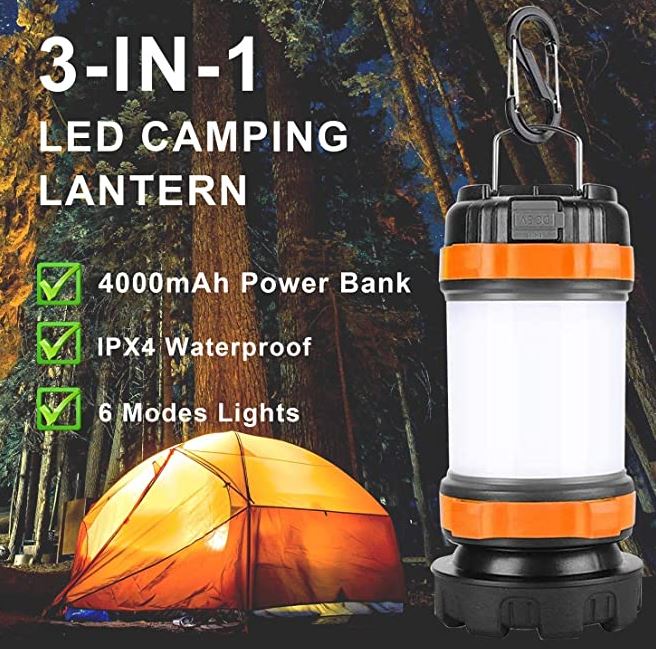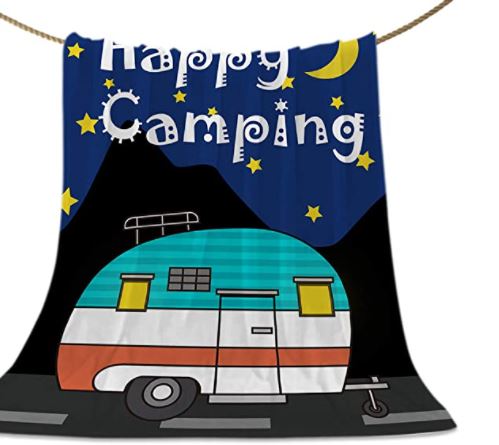 40"x50" Cozy throw blanket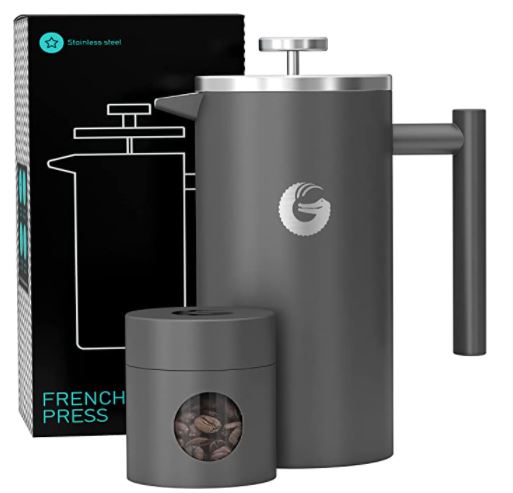 Coffee press w/travel canister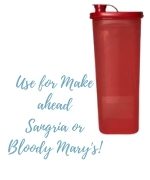 2 Qt Tupperware Slimline pitcher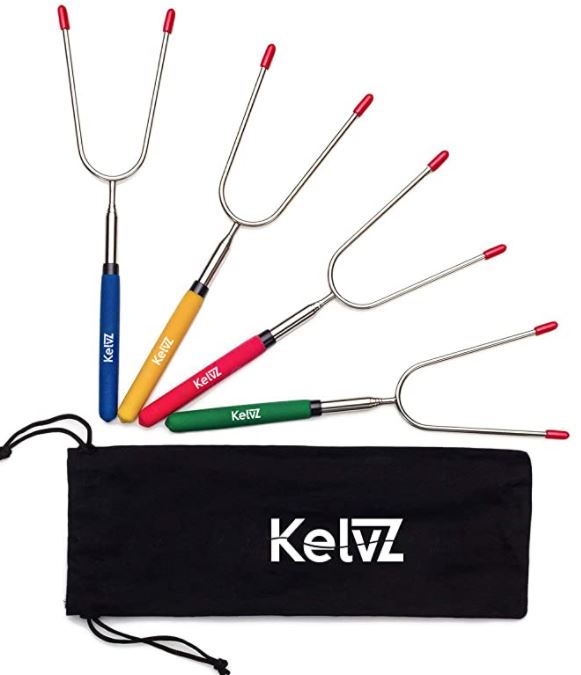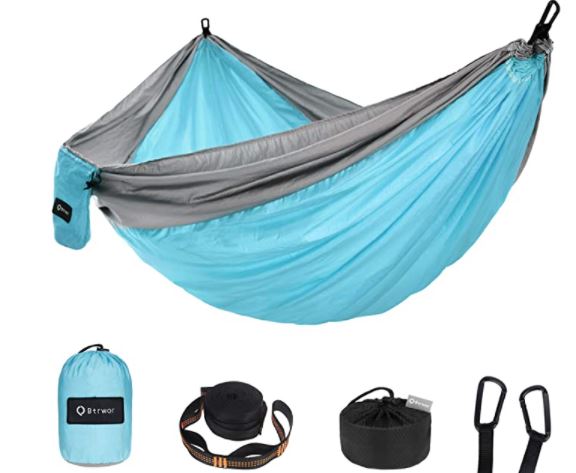 Single person portable hammock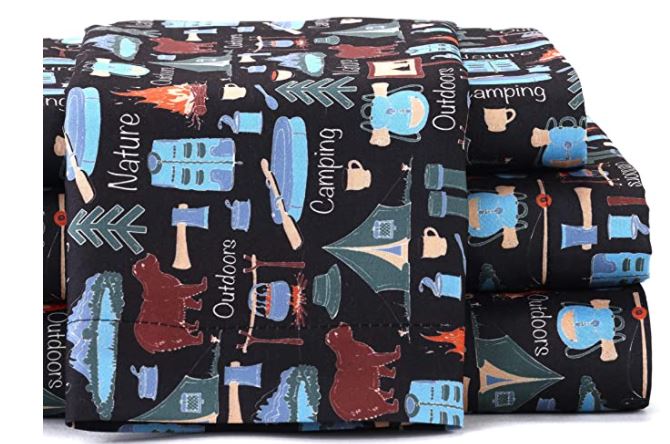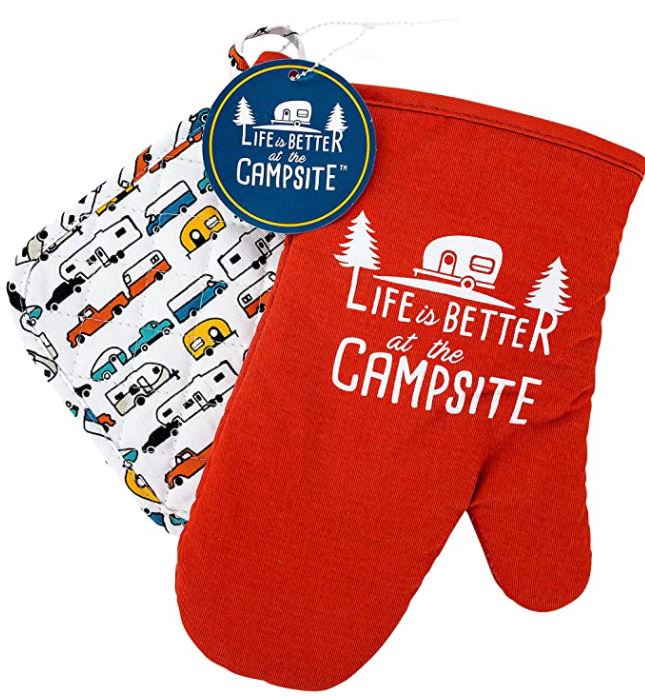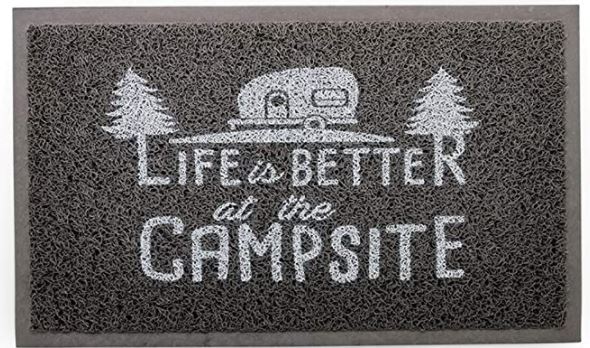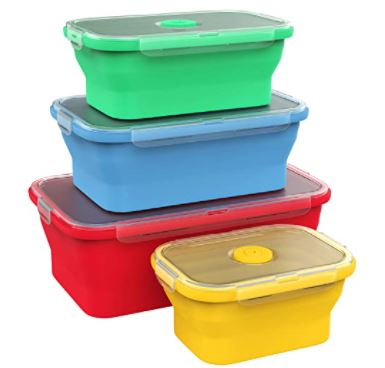 Silicon collapsible food storage
Enamel camping mugs set of 6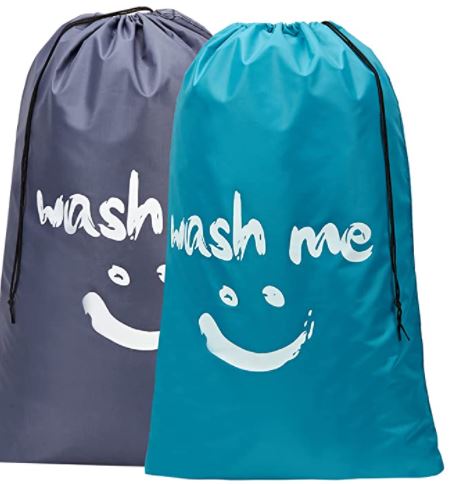 45 qt insulated cooler (bear & critter proof)
Silicone 11 piece utensil set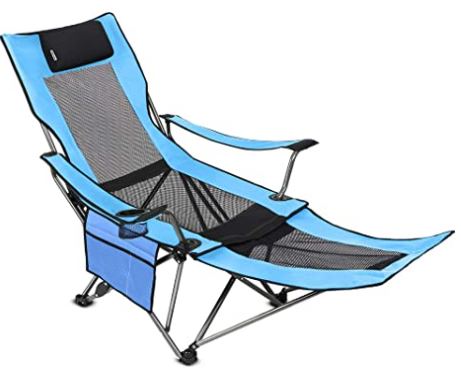 Portable mesh chair w/ removeable footrest
Tommy Bahama backpack beach chair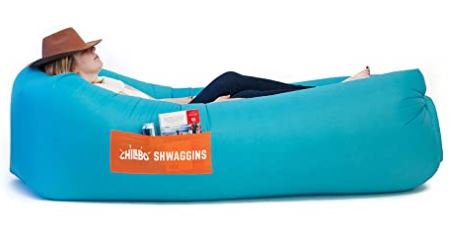 Easy inflatable camping lounger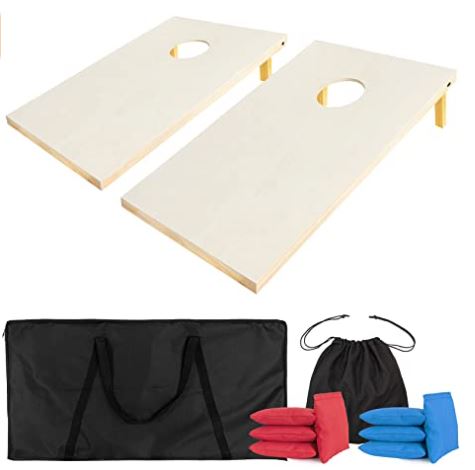 Regulation size cornhole game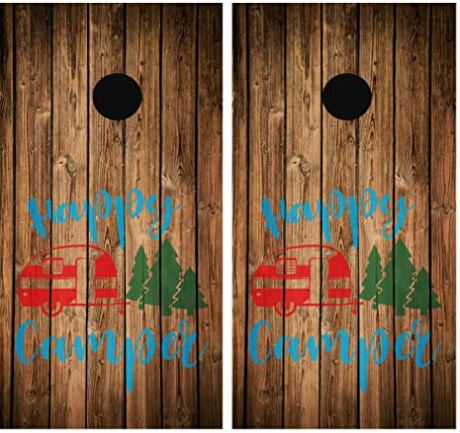 Cornhole board cover (Wrap only)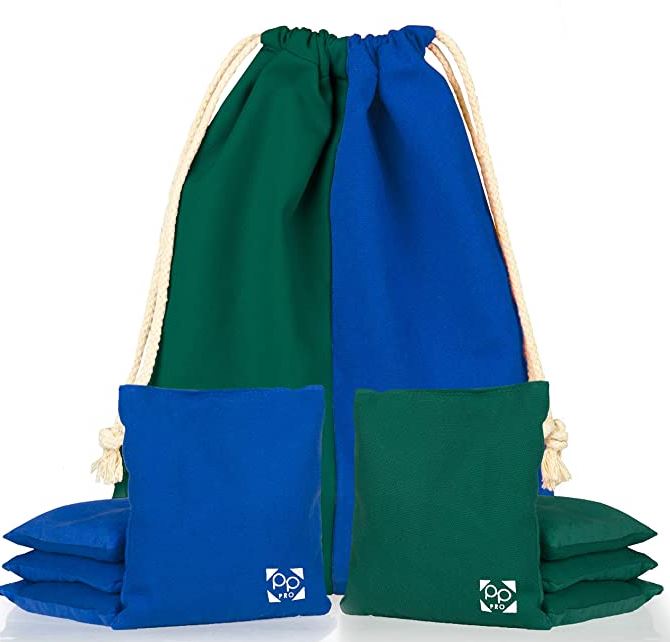 Professional cornhole bags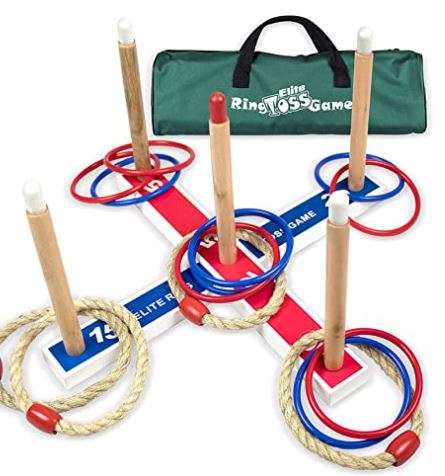 13 piece camping cook set crossbody bag
Whatever your camping style, it's hard to argue that little luxuries can make a big difference in your outdoor adventures. Read, relax, play some games, ride your bike, go for a hike, swim, boat, fish, stargaze, and enjoy your family and friends.  And do it in style! Glamping may be snubbed by true outdoor aficionados, but for the rest of us, we can bring a bit of home with us and still enjoy the view!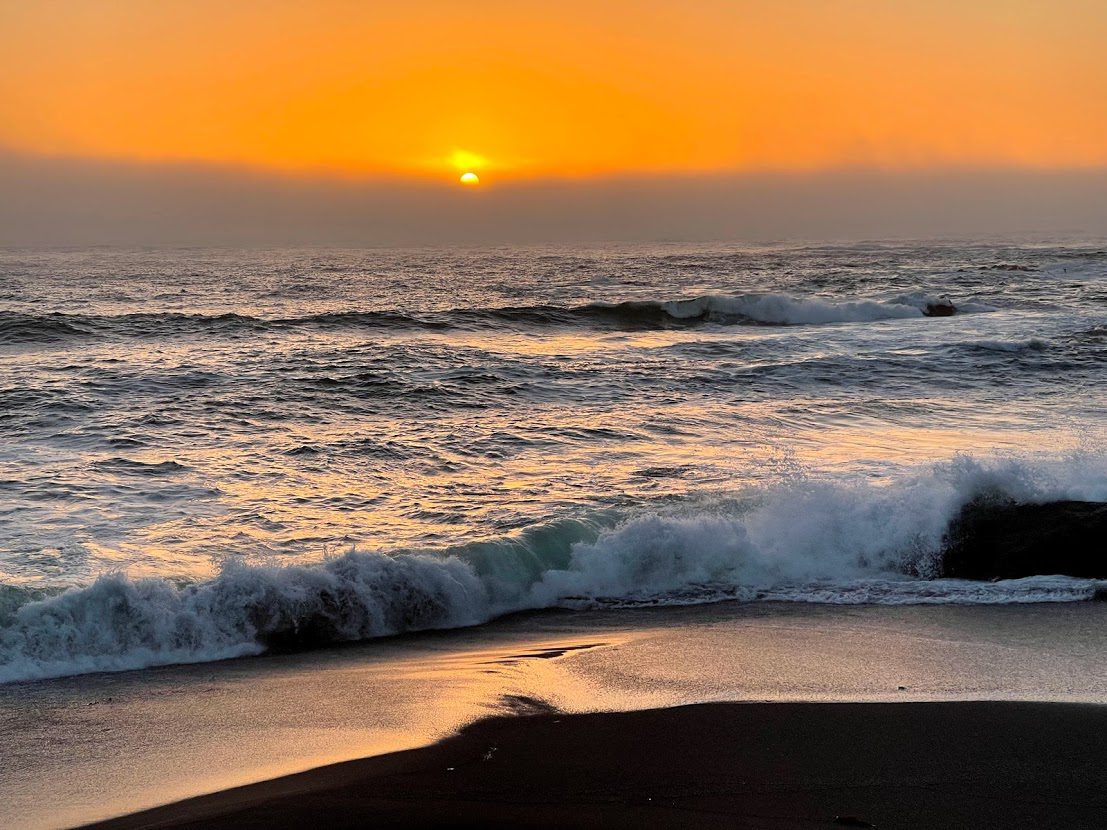 Glamping is husband approved and accepted!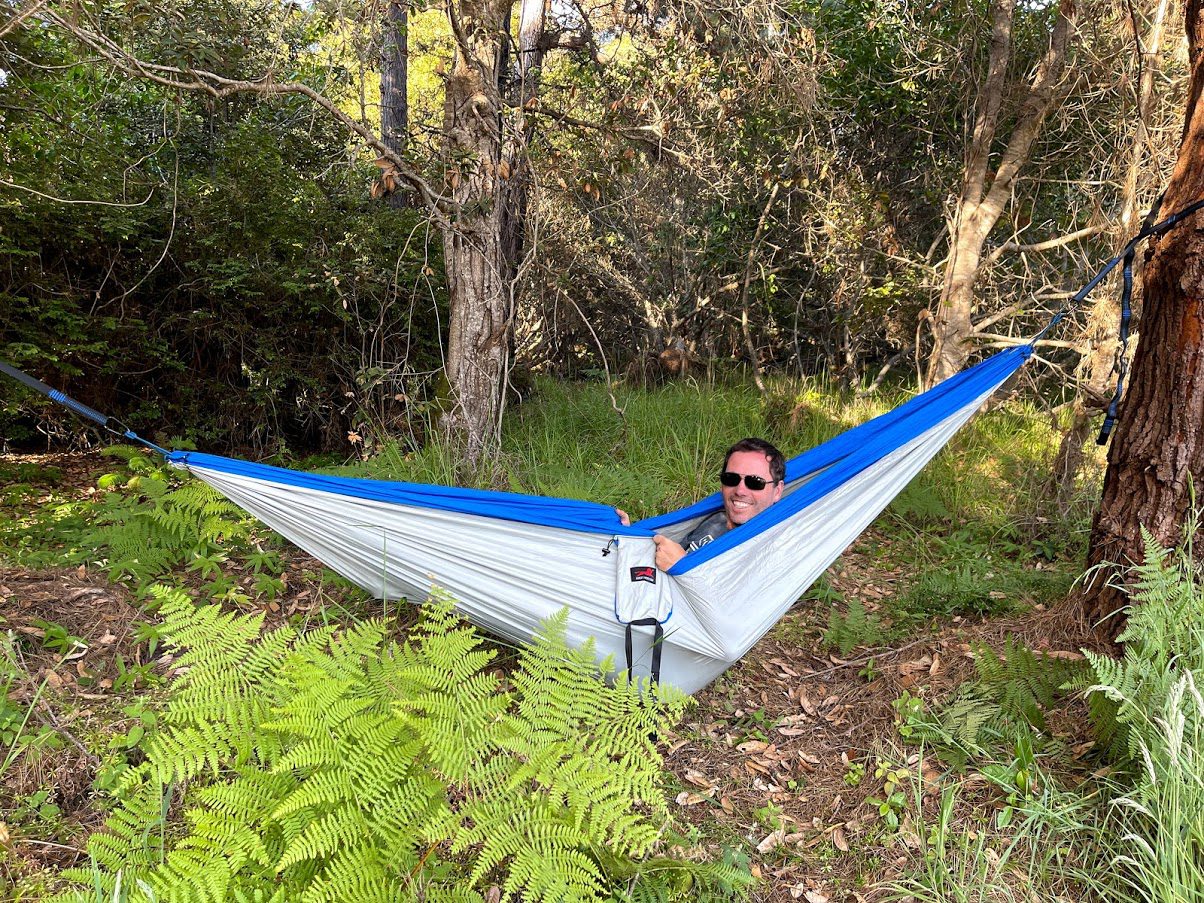 This post may contain affiliate links. Danelia Design is a participant in the Amazon Services LLC Associates Program, an affiliate advertising program designed to provide a means for sites to earn advertising fees by advertising and linking to amazon.com. For more information, please read my disclaimer here.