create the cozy in your home
As the colder weather creeps upon us, as the shadows fall a little differently across the ground, and as the sun sets earlier in the evening, we crave comfort, we want cozy, and we want a home that welcomes us in with arms embracing us into its warmth.
Take a deep breath, put on your cozy slippers, and brew a pot of tea, we're about to dive into a season of family, friends, and all the comforts of home.
Good design is about form and function. Great design creates a feeling.  I'm a strong believer in designing a home that is inviting and comfortable.  I want my guests to feel as much at home as I do. Each season is transformative, and you'll want your rooms to reflect the world around you.  The intention and vision for a warm and welcoming home begins with choosing the feeling you want.  With the holiday season and the colder weather approaching, the feeling for the next several months is COZY.
If you want a golden rule that will fit everything, this is it: Have nothing in your houses that you do not know to be useful or believe to be beautiful.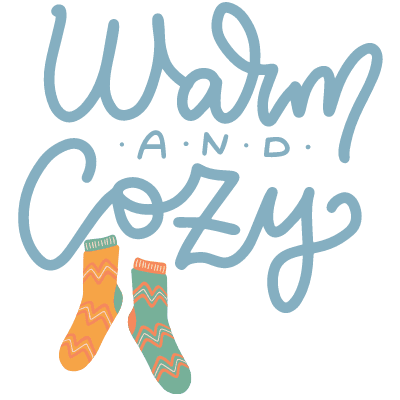 The feeling of home means something different to everyone.  It's personal.  It's your memories. It's your experience.  Design trends come and go, but comfort and joy never go out of style.  So how exactly, do you transition your home for each of the changing seasons?  What items do you switch out or add to change the feeling of your space?  And how can you do it on a limited budget for the biggest impact?
Take advantage of your senses.  Sight. Touch. Smell. Taste. Sound. If you embrace each one of your senses, in your own way, with your own personality, your home can be a welcoming sanctuary for yourself and for the people who mean the most to you. Each season brings about a different element of your senses and in order to create cozy, we'll talk about Mother Nature's Winter and the feelings it can evoke.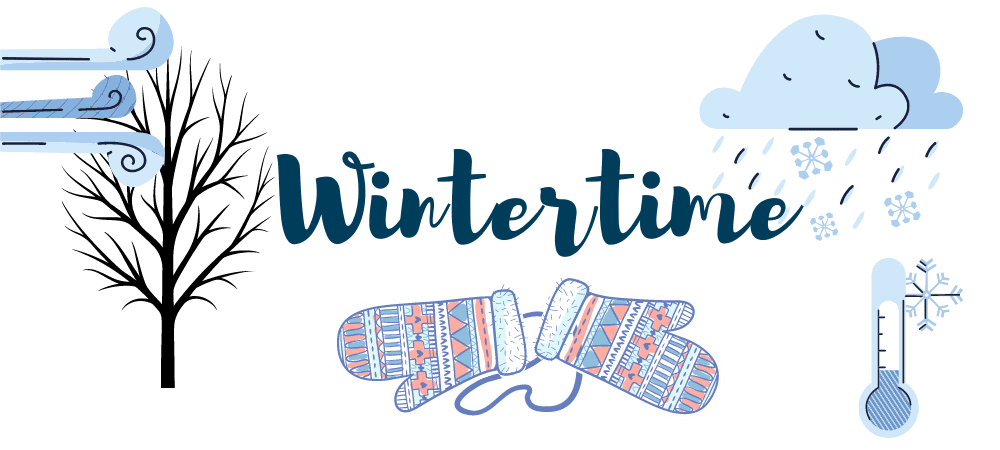 No one can avoid Mother Nature and Father Time. Winter can be a time of dreary days and blustery moments, or it can be seen as a time of quiet rest before the newness and rebirth of Spring.  The dance of falling leaves, the naked vulnerability of the trees, the bone-chilling wind and rain tapping on the windows. Hibernation. Family. Holidays. Festivities. Comfort foods. The unadulterated joy of the first fluttering snowflake melting on an outstretched hand. The heat from a crackling fire's flame.  The scent of freshly baked cookies. Children cuddled up in footie pajamas, smelling of clean soap after a warm bath.  Early nights and heavier meals. Cozy sweaters and fluffy slippers.  Sinking down into soft and warm flannel sheets.
What does winter mean to you?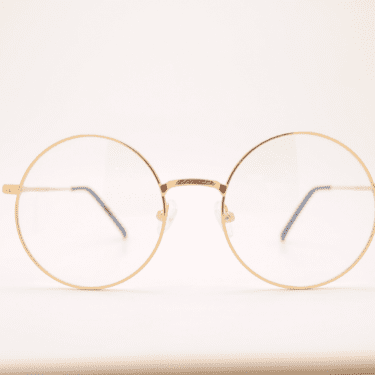 Visually creating a Winter Wonderland in your home is the essence of Hallmark Movies, (well that, and the hunky guy next door who turns out to be a Prince. Who is single. And rich. And looking for a "regular girl")
And although living in the perfectly designed Holiday Farmhouse in the foreground of Aspen's snowcapped mountains is not realistic for most of us, you can bring in those elements that mimic winter emotions using color and space.
Colors have an enormous impact on us, psychologically, emotionally, and even physically. Color can change our mood, make us hungry (why restaurants will have red walls), bring us joy (yellow or orange for an uplifting mood), or calm us down, like white or green in a hospital waiting room.
When you're looking for the biggest visual and emotional impact, wall color wins every time.  The second biggest impact is lighting.  Visualize a room with floor-to-ceiling windows and an abundance of natural light. How does it make you feel?  Happy, calm, at peace? More light will make a space seem larger.  Not enough windows?  With all the options for lighting available, no room should be dark and dreary. Avoid harsh bright "cool" white bulbs and go with a warm or natural tone in the winter to create an overall cozy feel to your rooms.   Click here to learn more about lighting.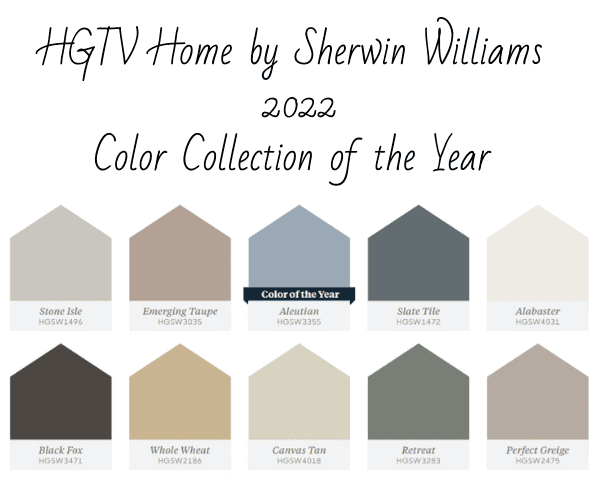 Give your home variety of textures to feel throughout your home.  A thick soft knitted blanket thrown across a cold leather sofa.  A rustic reclaimed hand-hewn barn beam fireplace mantel. The comfortable and upscale feel of velvet throw pillows. A rattan and glass end table. Faux silk or linen panel curtains. Soft fleece slippers and bathrobe. Wool socks. A sheepskin or flokati rug. A thick memory foam mattress. A heated toilet seat. (yes, it's a thing – and in the middle of a cold winter's night, it's amazing!) A happy, tail-wagging, smiling dog to pet.  Or a fluffy and sometimes grumpy cat.  If it's not too cold, open the window for a cool and fresh slight breeze on your skin  Flannel sheets. What other cozy textures can you bring into your home?
The smell of the winter holidays is unlike any other.  Cinnamon and star anise. Sweet caramel scented candles.  Casseroles cooking in the oven and soup simmering on the stovetop.  Baking bread.  How the air smells after the first rain.  Vanilla.  Gingerbread.  Freshly cut pine trees at a Christmas tree farm.  Hot apple cider. Spearmint candy canes and hot chocolate.  The woodsy smell of your grandfather's pipe. A vintage bookstore.   The fresh crisp cold smell of early morning snow.  Simmering orange peels and cloves. Candles, incense, plug-in air fresheners, essential oil diffusers, and aromatherapy room sprays are the perfect way to get the exact scent you want.
Comfort food means something different to everyone.  For some, it's their mother's meatloaf or their grandma's chicken pot pie. For others, it's a cultural-based cuisine or tradition. Borscht (beet soup) does it for me, because my Russian grandfather used to make a giant pot of it on cold days.   But no matter what your go-to comfort food is, they all have one thing in common. Comfort food is any recipe that brings back good memories that you associate with happier times in your life.  the taste of comfort foods on a cold and wet winter's day gives you an excuse to eat a warm and satisfying calorie-rich, carb-heavy, butter, and cream-infused guilty pleasure.  So go ahead and make those cheese biscuits and drink that mulled wine. The diet can start in January.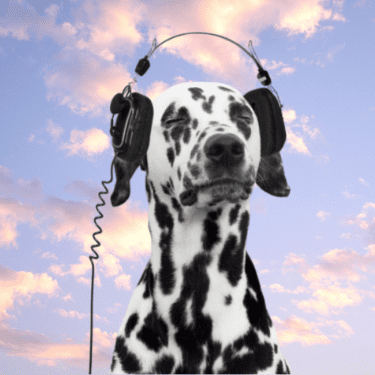 How do you bring cozy sounds into your home?  Tranquil and calming.  Or upbeat and jazzy.  Christmas carols. Crooners, like Frank Sinatra, Nat King Cole, or Michael Bublé.  And sound doesn't have to be a tune-filled 7.2 surround sound stereo system.  Quiet moments listening to an indoor water fountain.  The ambient sound of rain hitting the window panes.    A crackling fireplace.  If you lack a fireplace, Woodwick brand makes crackling candles that mimic a crackling fire and also smell wonderful.  The sound of a drip coffee maker brewing a fresh pot of java in the morning. And sometimes the best sound of all is just complete silence.  Wake up before everyone else in the house and meditate. The sound of nothing can be a perfect start to your day!
A few items to bring into your home this winter
Cozy comfort is really about YOU. What makes you feel warm and embraced?  How do you change up your home for the winter?  Here are some interior design changes that anyone can do to make their home cozier and more inviting.
"Spring Clean" your home. Have it guest-ready for all your holiday visitors.  Keep clutter organized. Using bins, crates, or baskets is a great way to organize kid or pet toys, throw blankets, shoes, or other miscellaneous items that mull about. To avoid a stuffy home, open windows when you can to bring in fresh air.
Scent your home for the holidays. Add Candles, make a stovetop potpourri, or use an essential oil diffuser in sweet scents like vanilla, caramel, or cinnamon. Or look for fresh and exhilarating scents like pine, citrus, or apple. Or relaxing scents like lavender or sage.  I'm a sucker for anything from Bath & Body Works. Seriously, it's an addiction.
Create a comfortable and inviting environment. Keep your thermostat between 68°-72°.  Use your fireplace. Have plenty of throw blankets. Check for gaps or leaks in windows or doors and repair where needed.  Door Draft stoppers are an inexpensive solution. Set your ceiling fan to spin clockwise on low to move the warmer air down.
Bring out the fun and festive holiday decor.  Seasonal throw pillows, a winter-themed welcome mat, holiday glassware, or dishes.  Switch to flannel sheets. Bring the outdoors in. Add touches of greenery on your mantel or tabletop. Twigs or branches in a vase. A bowl of pomegranates or pine cones on your coffee table. 
Choose a color theme for your seasonal decor. Farmhouse-themed black and white. Traditional red. Winter blues and grays. A deep forest green.  Or sprinkle your home with the sparkle and shine of silver and gold decorative accents.  Paint your walls to refresh an outdated color or change out the curtains.
Make "Cozy" your home's theme until the brightly colored flower bulbs break through the cold ground to signal the coming of Spring, where we'll meet back here again, with a new season to celebrate and more design ideas to bring into your world.  Happy Decorating!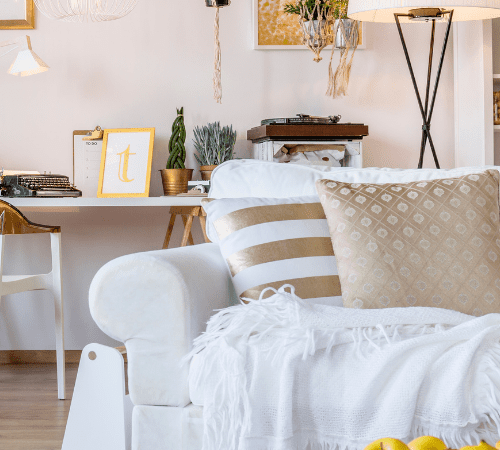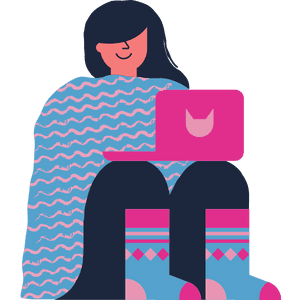 This post may contain affiliate links. Danelia Design is a participant in the Amazon Services LLC Associates Program, an affiliate advertising program designed to provide a means for sites to earn advertising fees by advertising and linking to amazon.com. For more information, please read my disclaimer here.