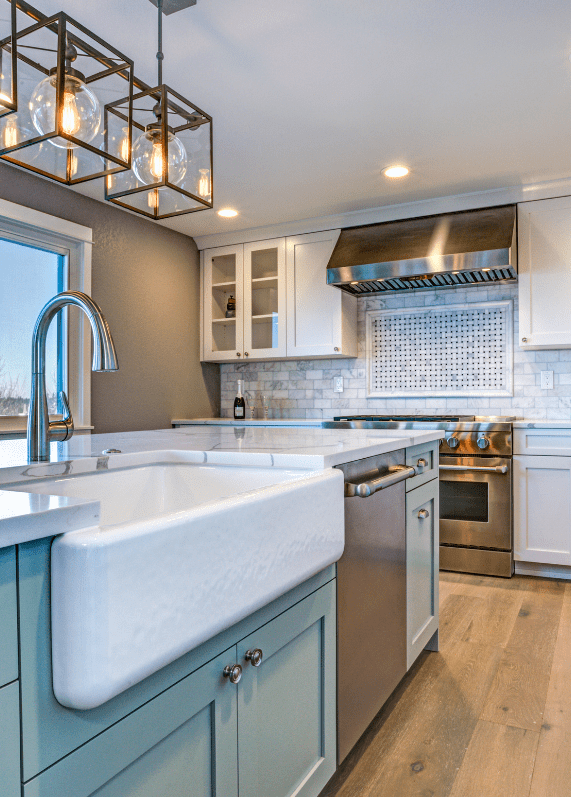 Is hiring a designer worth it?  The short and sweet answer is YES!  If you've decided to take on a remodel, build from scratch, or simply decided you need to roll into this decade, a designer is the icing to your cake. After hiring an architect and/or a general contractor, budgeting for yet another professional can be a hard pill to swallow.  You know what you want, and you've spent hours on Pinterest and watched every episode of Love it or List it, so why would you need to write another check?
Hiring a local designer will have HUGE benefits.   A qualified person has contacts and relationships with subcontractors and material suppliers that only tradespeople have access to.  This will widen your option selections, could speed up your schedule, and they can pass on discounts that a retail store can't offer.
A designer will act as a liaison between your general contractor, supplier, and subcontractors.  Eliminating the headache of trying to coordinate schedules and spending hours on the phone is worth every penny.  Unless your general contractor has their own design department, you can't count on their suggestions reflecting the latest trends or styles.  They may have connections, they may love a brand, but they aren't spending time schooling themselves in design. A general contractor has enough to keep up with as local, state, and federal regulations continually change.   They want you to pass your inspections, they want to build you a quality product without issues, and they want to do the hands-on dirty work.  They do not want to spend hours looking at carpet samples.  So don't expect them to be your everything.
You can choose a designer with a studio filled with beautiful samples, you can hire a designer with an impressive portfolio online, or you can discuss design at your local kitchen and bath store.   You have options at various price points that will save time, save money, and make your remodel a lot less painful.  The one thing that every designer will do for you is provide a visual of your selections and let you know why they work together.   Without the big picture outlined in front of you, the gorgeous flooring you chose may clash with the cabinet selection.  Your designer uses visual and mental imagery to coordinate all your finishes to one cohesive look that is difficult to achieve on your own.  With an experienced designer who has dozens (if not hundreds) of clients, you'll be exposed to ideas, layouts, and options you never dreamt of.
Welcome To the 21st century
Where Design and functionality go hand in hand

You can never have enough storage. Look for an unexpected place to add extra storage.

Strategically placed lighting can give the illusion of more space and open up your room

Your designer will help to give your space the feeling it needs from the minute you walk through the door
A great designer is not only aware of what looks good but should also offer countless suggestions for functionality. Because no matter how sexy your new countertop may look, if it doesn't work for you and your family, you'll be more frustrated than before the remodel.  A great designer can take a small bathroom and open up space and give you more storage.  They know tricks of pattern and material to fool the eye. They've worked with countless cabinet companies to know every possible storage solution.  They understand you live in your home and need it to work for you.
Design and functionality go hand in hand.   Don't sacrifice one for the other.  With a well-laid-out plan, you can have it all!.

Now, more than ever, office space is becoming a necessity.  Talk to your designer about how to add the spot you'll need for you and your family.
Your dining room is for more than just dinner. Meals, homework, office space, crafts, or ???  By adding extra storage nearby, changing tasks can be quick and easy.
Your architect or general contractor can refer you to someone they have had a good experience working with.  Hiring local insures the relationships between your designer and other resources will help your project progress smoothly.  Hiring the right person who takes the time to get to know you and understands your needs is key.  Also, keep in mind that your spending your hard-earned money, so doing it right the first time will save you regrets (and cash) later on.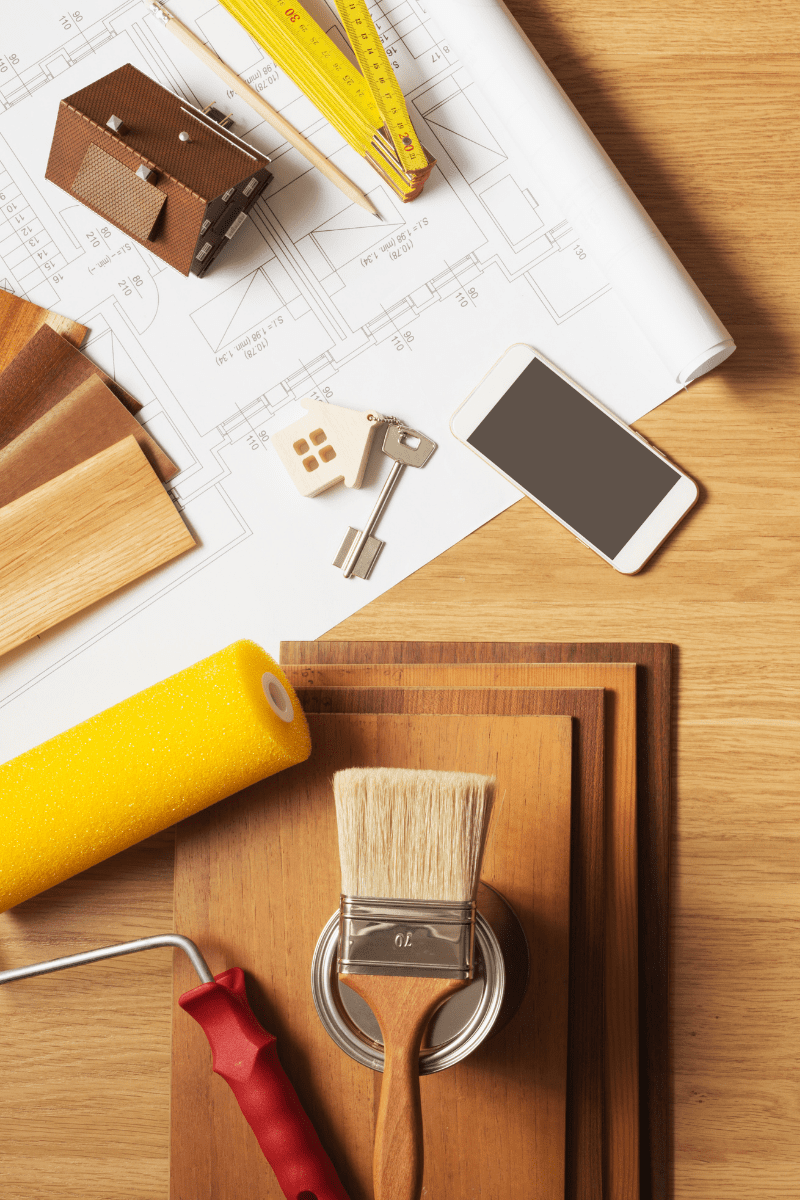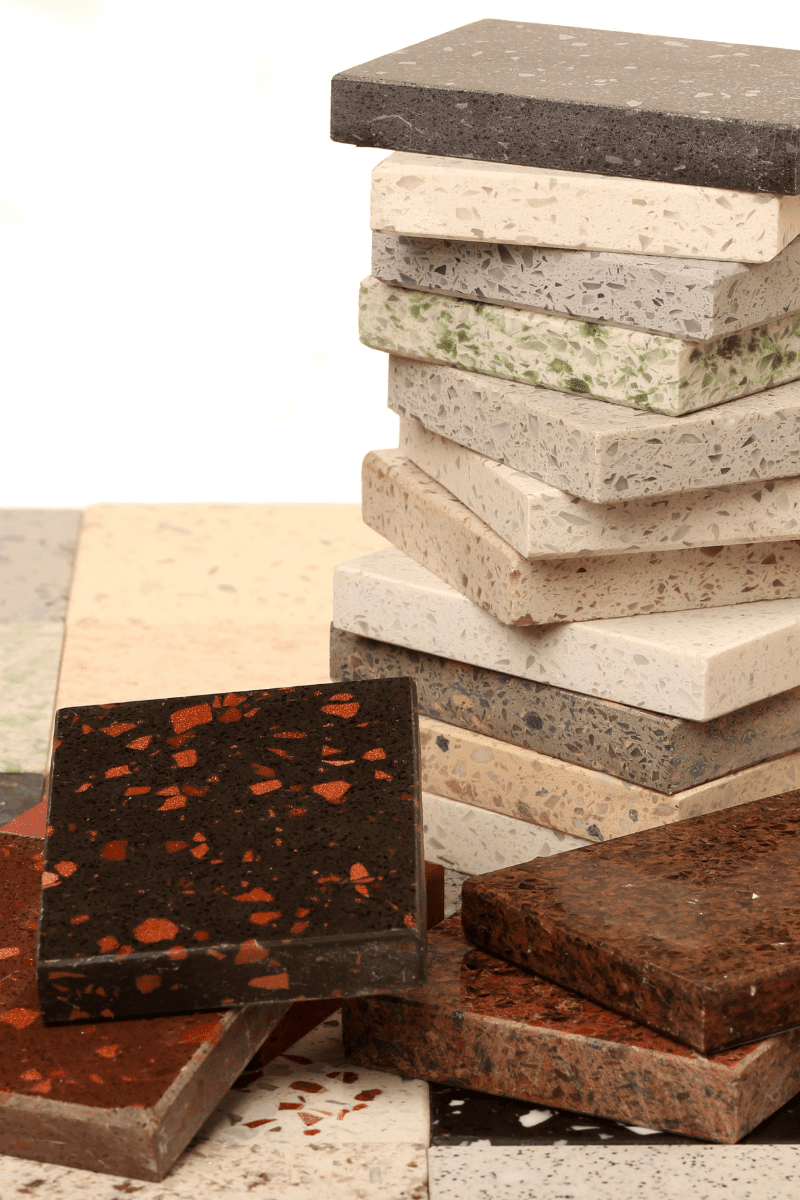 What can I expect to pay?
Fees can range across the board depending on the designer you hire, the location of your project, and the tasks assigned.  When it comes to design concept and follow-through you'll want to ask a lot of questions and understand what they've included in their price.  A reputable designer will be able to give you pricing upfront with the understanding that additional requests may cost more.   An experienced designer knows that some clients and certain projects require more time and effort, but should quote you a price structure that will leave you both happy in the end.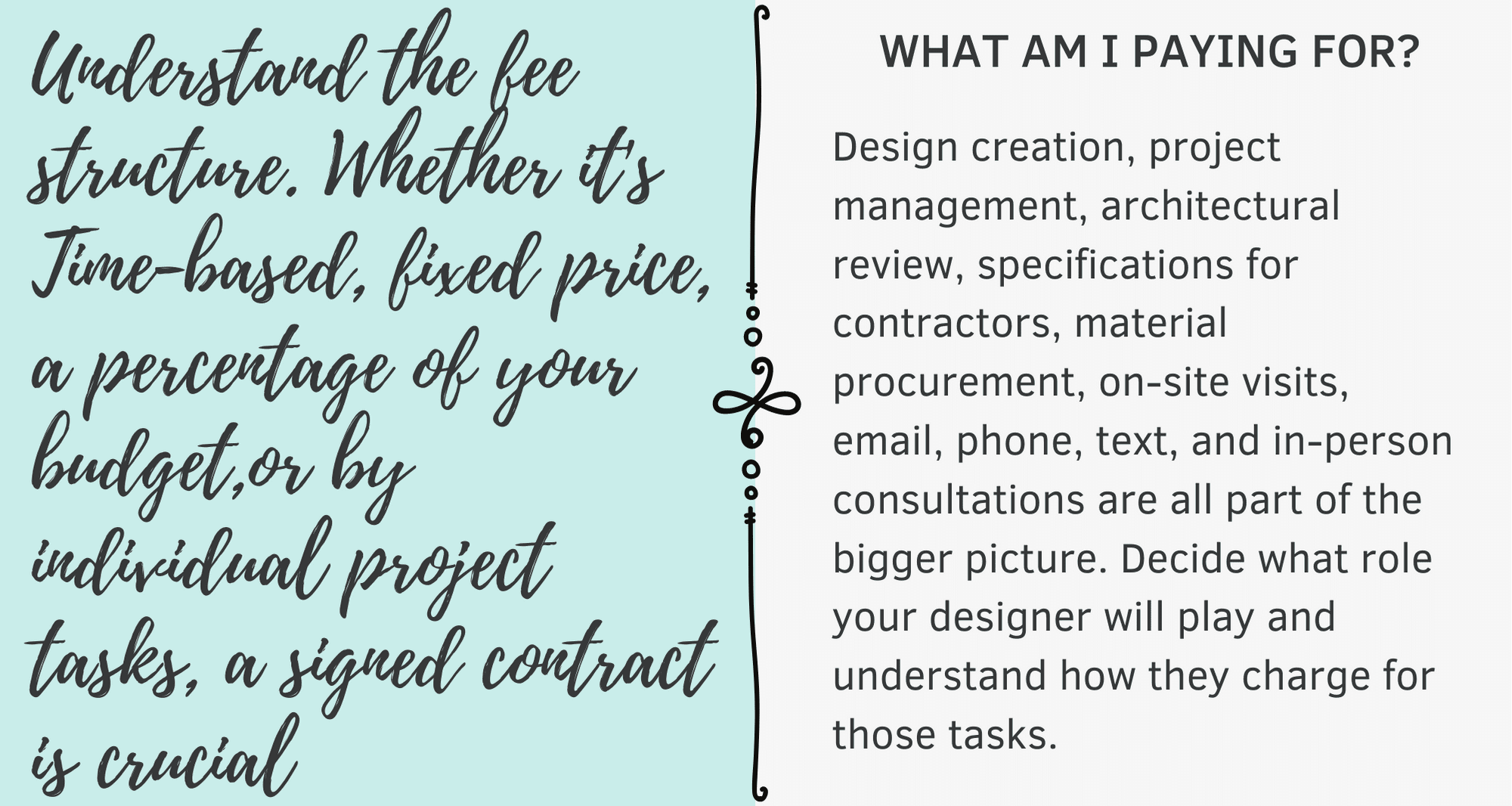 How do i know if I need a designer?
If the DIY project you took on goes past your skillset and requires a permit, an architect, or a general contractor, or if you simply feel overwhelmed with the endless options available, then looking into a designer is a good idea.  Designers can help with the architectural layout of a room, cabinets, and lighting, as well as narrow down the choices to best suit your lifestyle.
If you simply want to update the look of a room, a designer can choose paint, wallpaper, window coverings, and rearrange your furniture in ways you never thought of.  They understand scale and proportion, they study the latest trends, but also know what looks great.  So find an experienced designer and watch the magic happen!

"The alternative to good design is always bad design. There is no such thing as no design." — Adam Judge
This post may contain affiliate links. Danelia Design is a participant in the Amazon Services LLC Associates Program, an affiliate advertising program designed to provide a means for sites to earn advertising fees by advertising and linking to amazon.com. For more information, please read my disclaimer here.