Cambridge Dictionary defines
Home (noun)
 

/

hoʊm

/
the place

 where a person feels they belong
What makes your house a home? Is it family?  Is it a feeling? Is it the design? Is it the artwork showpiece that your little brother painted for you in high school art class?  Or the raggedy overstuffed chair that you sink into at the end of the day? Is it the room with the best lighting that draws you in? Home means many things, something different to every person. But the common thread is that your home is the place that feels most comfortable to you, and the place where you belong. Your home is the place to make memories of loud family events and fun get-togethers with great friends. And your home should be a safe place, your sanctuary, and your retreat to escape the stressors of the outside world.
No matter where your home is, it's nice to know that your friends and family can feel comfortable and welcomed when they come to visit.  You'll want to think about what kind of style or vibe your house has. Is it welcoming? Is it serene?  Is it eclectic?  Is it minimalist?  Whatever you're going for, make it a reflection of you.  Bring in things that make you FEEL something.  Arrange your furniture in a way that friends can face each other while sharing stories.  Spruce up, declutter, and open the blinds to bring in the sunlight.  Everyone's home has an energy to it. What is yours?  With a few simple changes, you can soak in happiness just by walking in the door.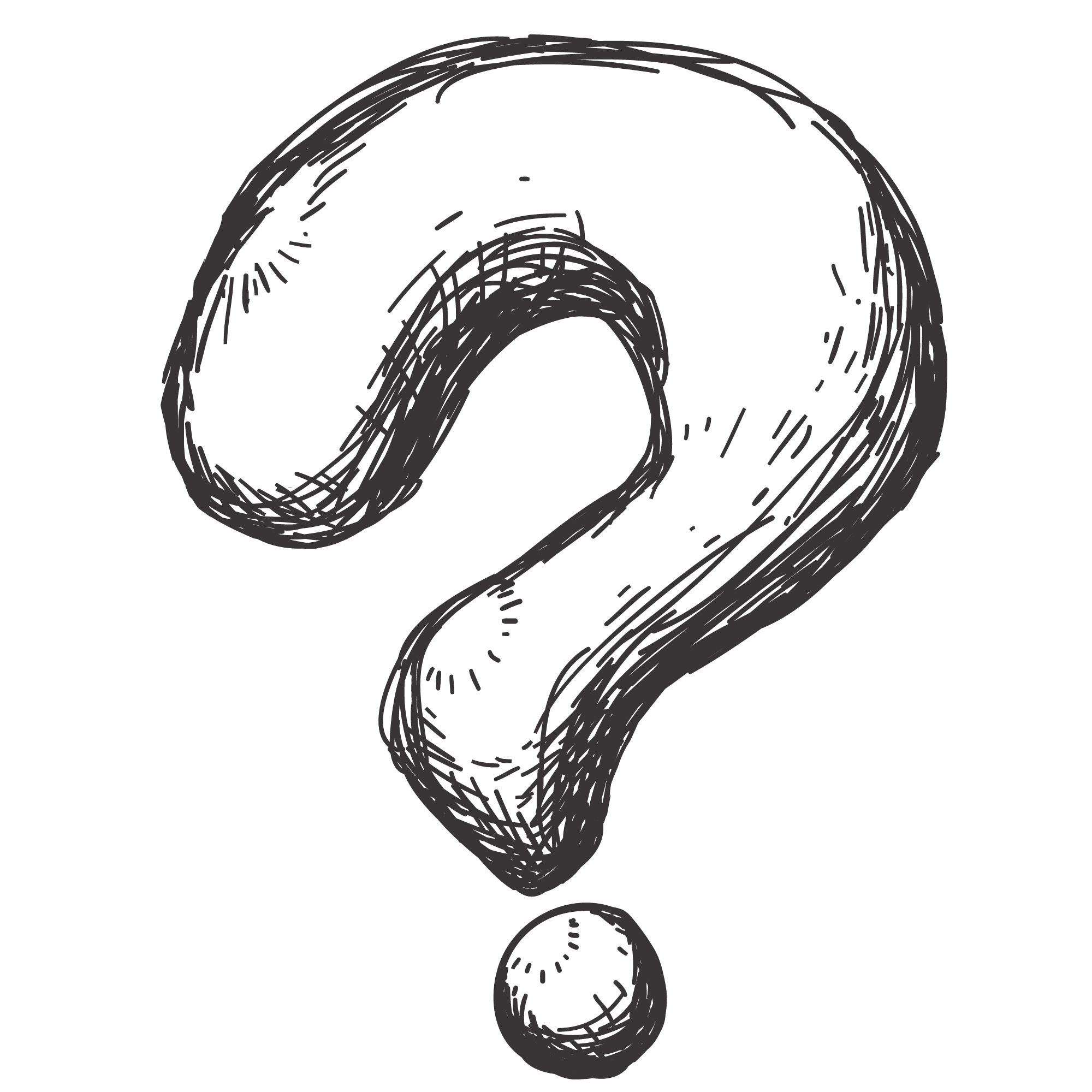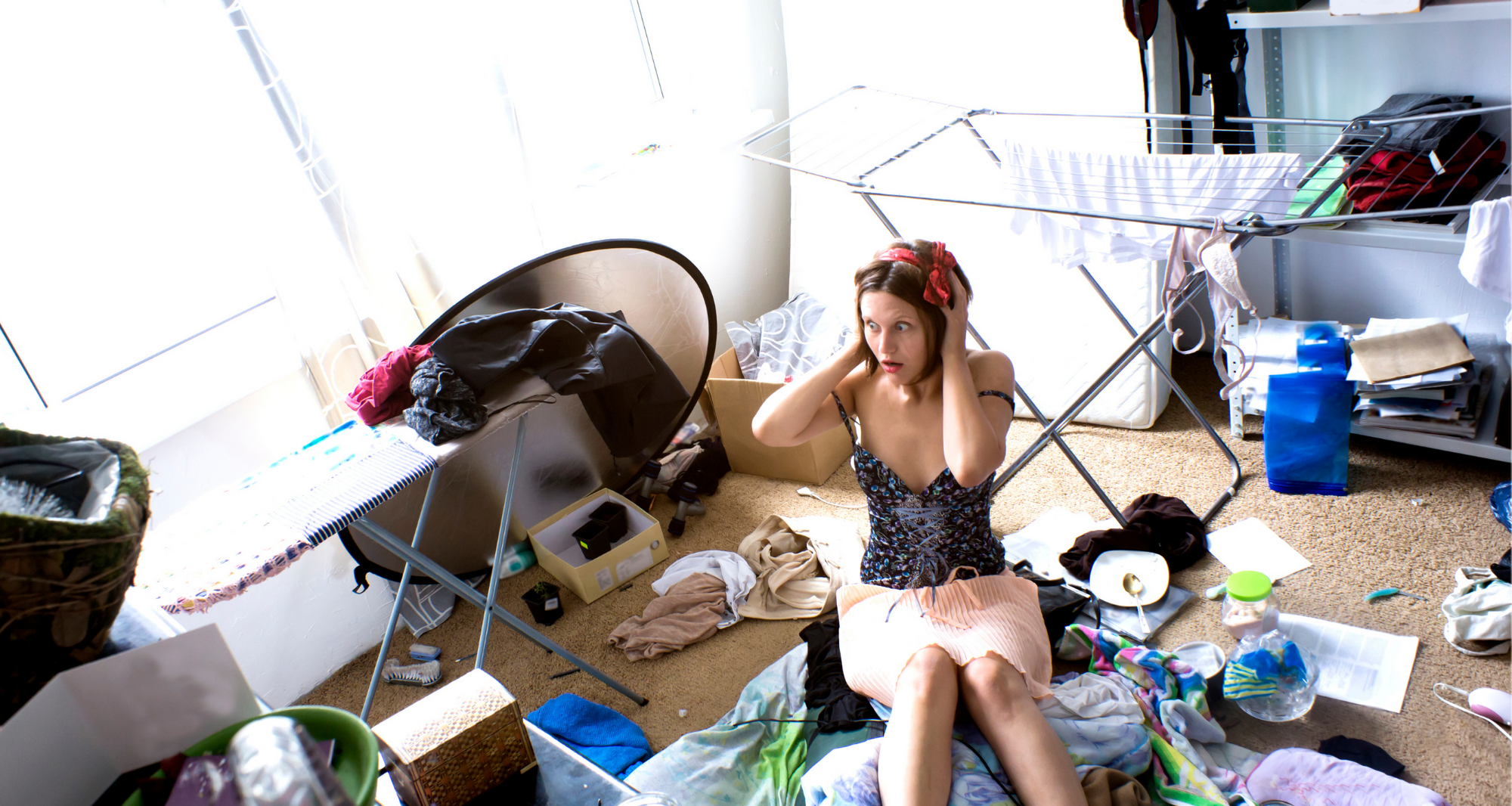 What if I don't have a style?
Design can be tricky.  Maybe you just know what you like, so that's what you're drawn to.  Maybe your house was built at the turn of the century, so you filled it with antiques.  It can often be difficult to pinpoint your style and put a name to it.  Maybe it's a hodgepodge of garage sale finds, hand-me-down furniture, and your collection of shot glasses from every state you've traveled to.  If you want to start to make your house a home, it begins with not only what you have an emotional attachment to, but also how your home makes others feel.
Take this quick HGTV quiz to start to make some sense of your own personal style.
Every home you walk into, including your own, has a certain feeling as soon as you walk through the front door. To go even further, that feeling begins with walking up to the house itself. Real estate agents refer to this as "curb appeal" when putting a house on the market. It's the first impression someone has of your home. That first impression is important.  Set the mood for your visitors with a welcome mat, a plant, or a brightly painted front door.
After walking inside, the house will tell a story. You get to choose that story.
Are you stuck in the 80's? (cool for the music, not so much for the ugly floral print sofa, covered in plastic)
Does the furniture arrangement force your guests to duck and dodge obstacles to find somewhere to sit?
Can you see your kitchen countertops, or do you move things aside each time you need somewhere to eat?
With a little help, you can get your home to feel open, airy, clean, and relaxed.  It starts with some decluttering, some cleaning, and some rearranging to fit the space.  Work with what you have, donate what no longer brings you joy, (hello, Salvation Army), and learn to set the mood in order to make your home as welcoming as possible.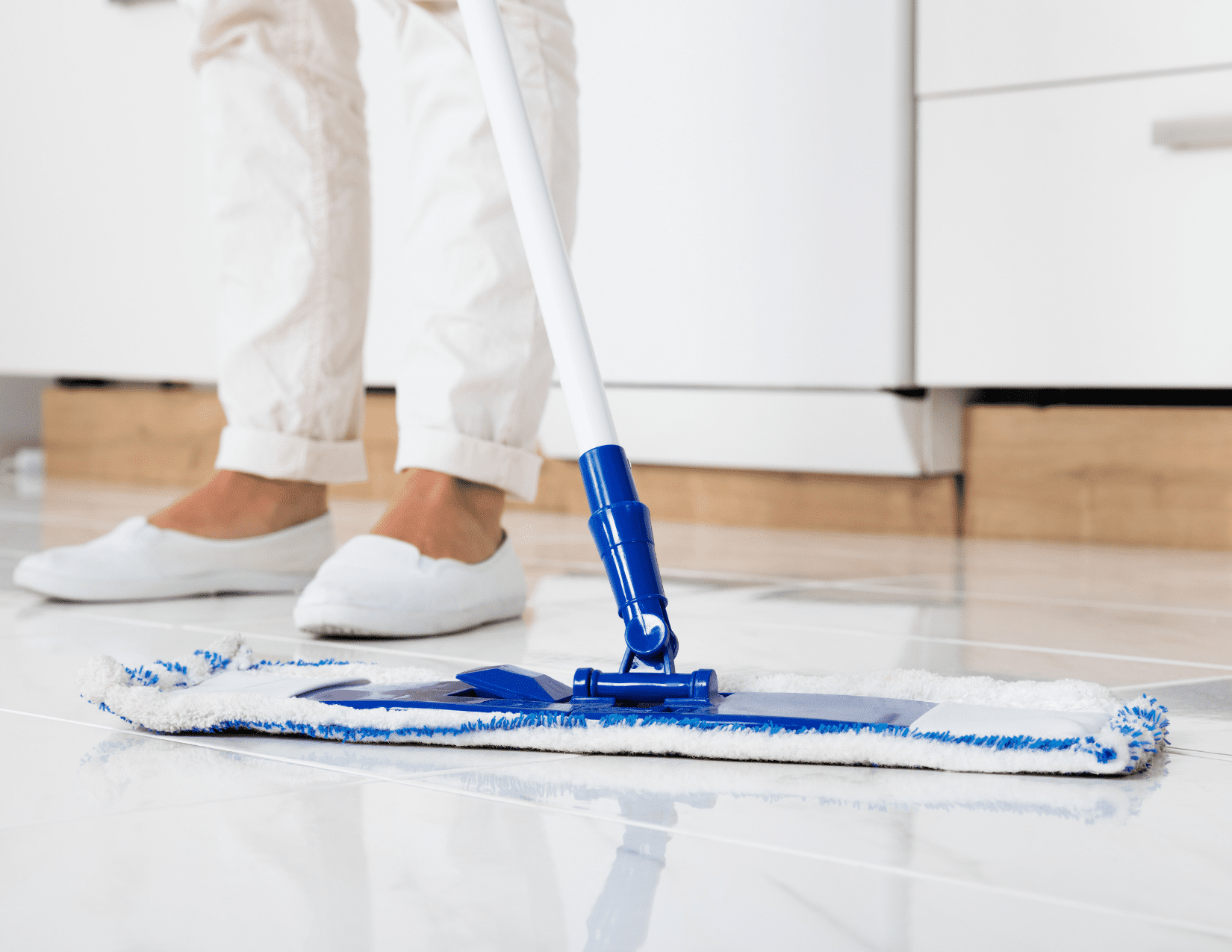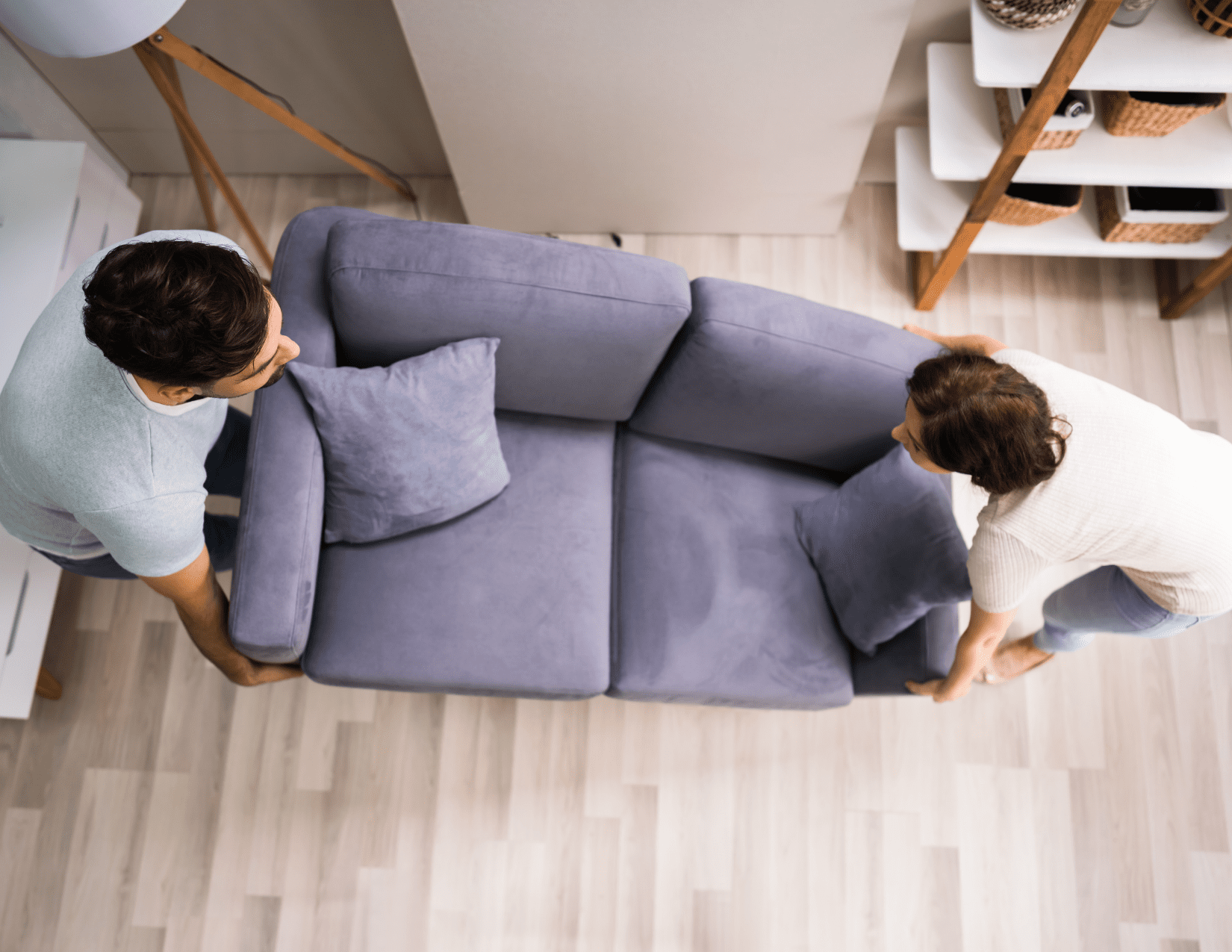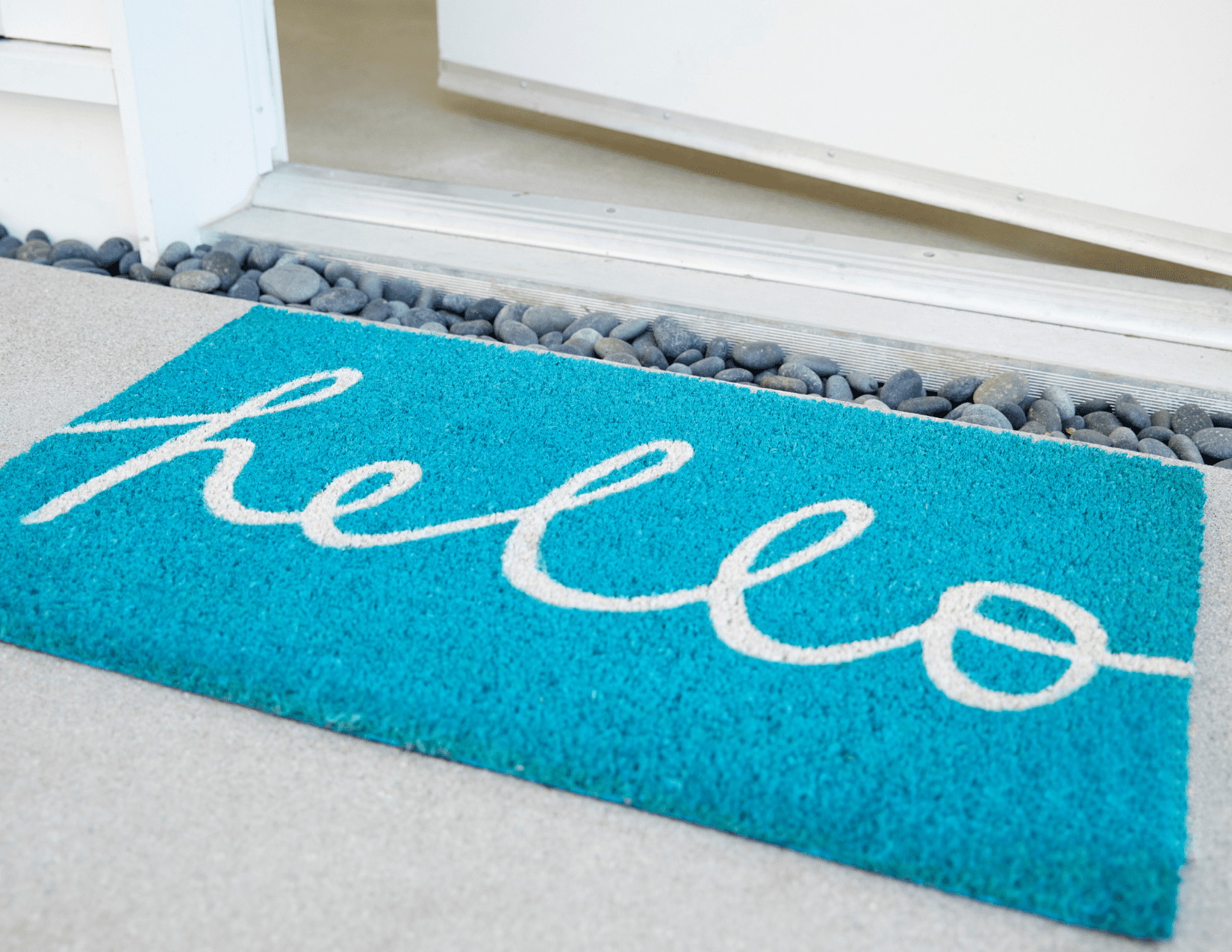 Start with a clean house. (Wait…what??)  We all know what the frantic "emergency cleaning" looks like when we know someone is headed over to visit.  Make that moment less stressful by decluttering regularly.  Kid or pet toys can be thrown into a basket at the end of each night. Throw blankets can go over the back of the sofa, or be folded up for the next day's Netflix Binge.  Compartmentalize items in smaller baskets on your kitchen counters.   Keep up with the dirty dishes each day.  (my secret if I'm in a jam for time, I fill the sink with hot water, a ton of soap, and let the bubbles hide what's underneath, that'll buy you at least an hour!) Clorox wipes are the quickest and easiest way to get your bathroom spit-spot in a jiffy.  And all laundry can hide in a laundry basket until wash day.
Furniture placement can make all the difference. Even in a smaller house you can size and arrange your pieces to make the room feel larger.  Using a rug for both your living and dining areas will define those spaces if the walls aren't already doing just that.  A rug will artificially size the room to your visual dimensions and tie everything together.  When thinking about furniture, don't just focus on the direction of the TV.  Allow for family and friends to closely visit and get comfortable, with an option to face one another.   If you have a kitchen island and can fit stools, make sure they're functional.  I've seen plenty of great-looking stools that are simply too small or uncomfortable.  You want people to hang out and visit while you're whipping up your signature martini, so give them a great place to sit!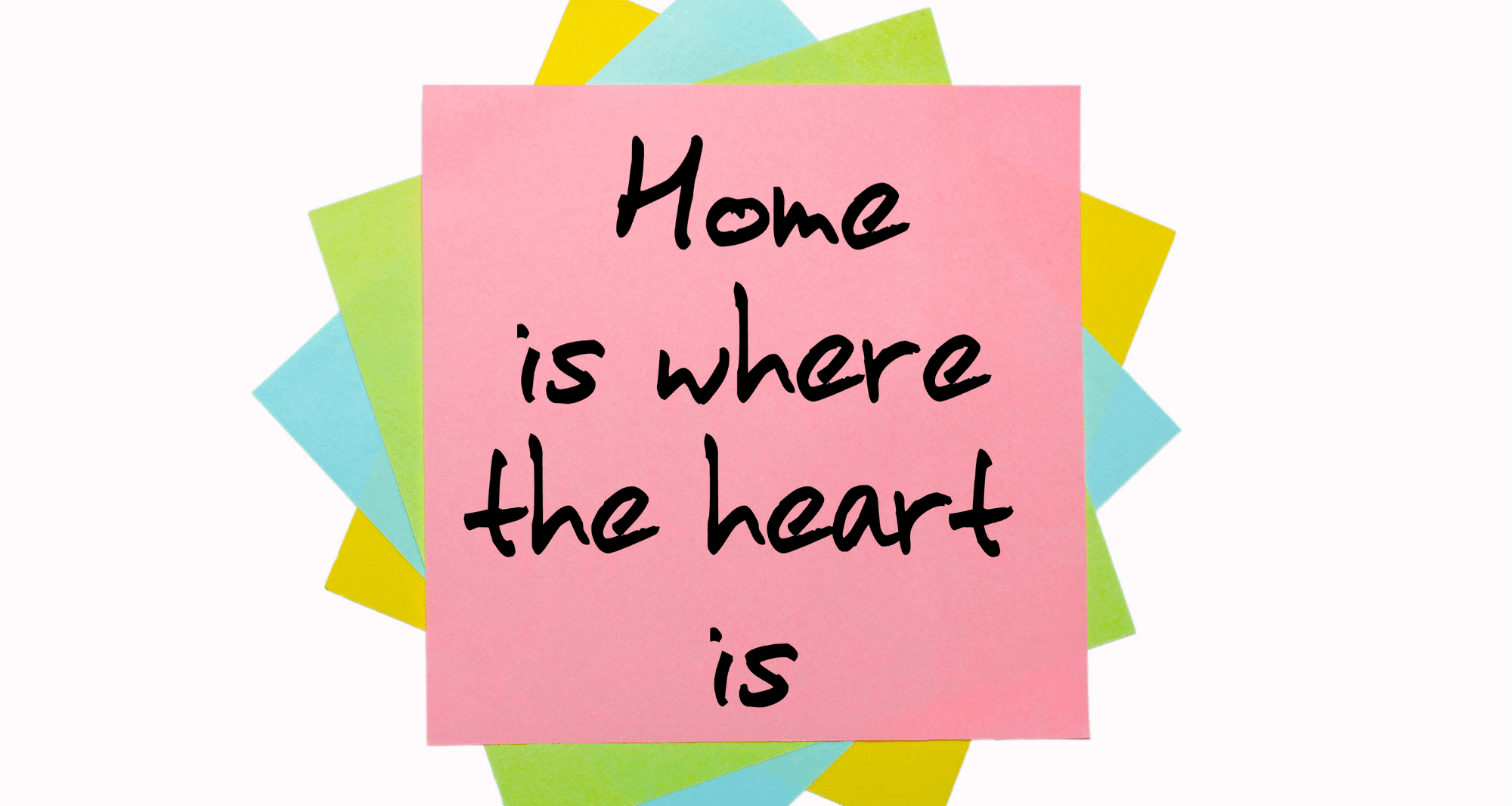 No matter where you call home, if you have family, friends, or loving pets to surround you, and if your four walls contain those most prized possessions, everything else is simply a bonus adding to the beauty of your world!
This post may contain affiliate links. Danelia Design is a participant in the Amazon Services LLC Associates Program, an affiliate advertising program designed to provide a means for sites to earn advertising fees by advertising and linking to amazon.com. For more information, please read my disclaimer here.